Review copy was received from NetGalley. This does not affect my opinion of the book or the content of my review.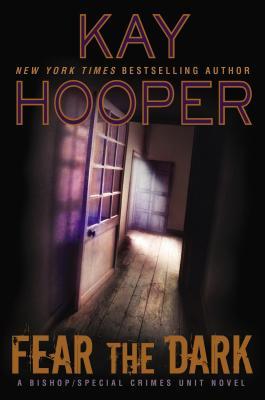 Fear the Dark
by
Kay Hooper
Series:
Bishop Special Crime Unit #16
Published by
Berkley
on October 6, 2015
Format:
eARC
Source:
NetGalley
Goodreads
Amazon
, 
Barnes & Noble




Something strange is happening in the small mountain town of Serenity, Tennessee. People going on routine errands never reach their destination. It's as if they simply disappear. Over the past few weeks, it's happened to five men and women—and now a child.

The local police chief calls the FBI, and a team from the Special Crimes Unit is immediately sent in. Agents Lucas and Samantha Jordan, partners in work and in life, have very different abilities. Samantha is clairvoyant and Lucas possesses a unique ability to find the lost or abducted. With them are new partners Dante Swann, a medium, and Robbie Hodge, a telepath.

The town is already on the edge of panic, but the mysterious events take a sinister turn when a body unrelated to the missing persons case surfaces and one of the SCU agents vanishes. Now, the team's hunt for the lost has turned into something very personal…and very dangerous.
I started reading these books as mysteries but I loved the paranormal elements.  There are psychics, mediums, clairevoyants, telepaths and empaths, etc. These are my FAVORITE paranormal stories plus maybe magic.  The earlier books also normally had a romance, which added another good element.
I enjoyed Fear the Dark more than the last few books in the series.   The characters and the mystery held my attention.  Some of the latest books, including this one, do not really have a romance.  
One of the main characters, besides our FBI team, is the sheriff of the town, Jonah.  I liked him and it developed that he had some abilities in addition to being a really good cop.  
I'm sure there is an earlier book where Luke and Samantha get together but sadly, I do not remember it. (OK  I found it,  Hunting Fear, #7 in the series published in June 2005. I gave it 5 stars.)  I do remember, very well, Bishop and Miranda in several of the books, and they make a brief appearance here.
Since this series has my favorite type of paranormal combined with mystery, I will always continue with it.  If you enjoy that combination, I highly recommend the series since it is one of the few I have found with this focus. Fear the Dark is a fine addition.
Latest posts by Anne - Books of My Heart
(see all)
Related Posts