In order to celebrate the release of the next installment  in the Alpha & Omega series, Ace is letting me give away the first book, Cry Wolf.  This will help you prepare.  The cover is gorgeous and I loved the book. My review is March 1.  Here is the information on Burn Bright with preorder links below: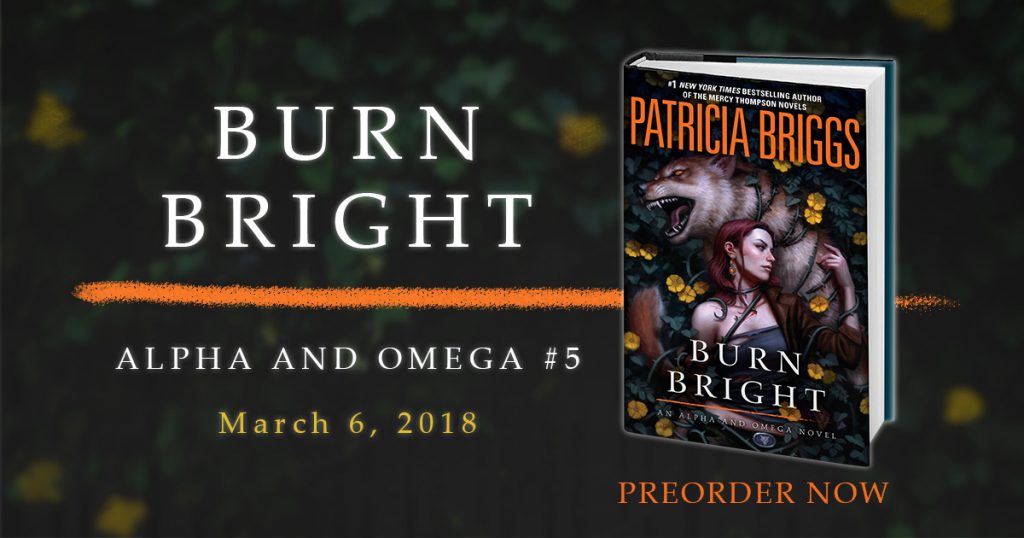 Burn Bright
by
Patricia Briggs
Published by
Ace
on March 6, 2018
Genres:
Urban Fantasy
Pages:
336
Goodreads
Amazon
, 
Audible
, 
Audiobook
, 
Barnes & Noble
In her bestselling Alpha and Omega series, Patricia Briggs "spins tales of werewolves, coyote shifters, and magic and, my, does she do it well" (USATODAY.com). Now mated werewolves Charles Cornick and Anna Latham face a threat like no other–one that lurks too close to home…
They are the wild and the broken. The werewolves too damaged to live safely among their own kind. For their own good, they have been exiled to the outskirts of Aspen Creek, Montana. Close enough to the Marrok's pack to have its support; far enough away to not cause any harm.
With their Alpha out of the country, Charles and Anna are on call when an SOS comes in from the fae mate of one such wildling. Heading into the mountainous wilderness, they interrupt the abduction of the wolf–but can't stop blood from being shed. Now Charles and Anna must use their skills–his as enforcer, hers as peacemaker–to track down the attackers, reopening a painful chapter in the past that springs from the darkest magic of the witchborn…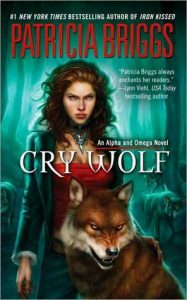 Giveaway:
I can't really remember any time when I wasn't reading. I LOVE books and what they give me. It's an opportunity to learn new things, see new places,live different emotions in a "safe" way. It lets me live in a new world.
I read all types of books but my favorites are urban fantasy and romantic suspense.I like some romance and some action / adventure / mystery in everything.I like sex in my books but please, only between TWO people.Intimate conversation is equally important to the sex in a book.It lets me see the characters.The other thing I enjoy is humor.
Friend me at Goodreads.
Latest posts by Anne - Books of My Heart (see all)
Related Posts