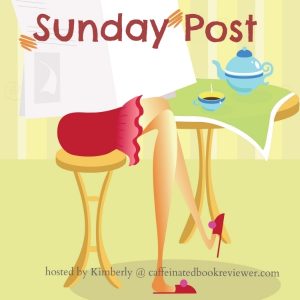 The Sunday Post is a weekly meme hosted by Kimberly  @ Caffeinated Reviewer. It's a chance to share news~ A post to recap the past week on your blog and showcase books and things we have received.

I thought I would talk about how I am organizing our posts.  At The Book Nympho, we mostly posted M-F although we sometimes did some extra reviews on the weekend.  I started in this style. Now with Melanie and Robin going from once a month to once a week, I'm changing it up.  It will take us the next few months to get this all moved around. Generally, this is the schedule.
Sunday –  The Sunday post (if I  manage it)
Monday – Robin
Tuesday – Me
Wednesday – Melanie
Thursday – Me,  including the Thrifty Thursday Meme
Friday – Here will be lots of things. KC will post a review once a month, we have our Friends on Friday guest posts from blogger friends, ICYMI (my reviews from Yummy Men & Kick Ass Chicks), next year our Read-along will be here, and just extra reviews
Saturday – The second Saturday is for the Series on Saturday Meme where I list my top 6 series in a genre, have a vote and giveaway a digital copy of the first book in the winning series. May, it is Paranormal Romance . I also post extra reviews like ones of library books, and challenge updates.
The Friends on Friday post is where I have other bloggers write a review. I set it all up with their info in the "author" box.  Then they post it on Goodreads or on their own blog the following week.  I came up with this when I thought I might be short on content (that's not happening) but also because friends and books are the reasons to blog.  I have an opening for June 22nd if any blogger wants to be my guest.
I post primarily reviews, discussion posts and challenge updates on the blog. On the Facebook page,  all the blog posts are there plus funny book memes, news, freebies and cover reveals.  The reviews are also posted  to the reviewers' Goodreads.
The Alpha Showdown will be starting soon at The Vampire Book Club.  I'm championing Jane Yellowrock. Robin is championing Curran and Melanie is the Champion for Charles Cornick.  I plan to vote for all three!
Personally, we tried more gluten-free recipes and went out to eat at a restaurant for the first time. I think my daughter is worried about never getting anything good like sweets or pizza.  So the previous week I made both cookie and muffins with gluten-free flour and this week we went to a pizza restaurant where they are known for doing gluten-free.
Six times over the last fifteen years, I have cut and donated 10 inches of my hair. I did it this week. It's a little too short this time; she took more inches. I can braid it, barely. But it will grow and it's for a good cause.

Stacking the Shelves is hosted by Tynga's Reviews and Reading Reality.   Here are the exciting ARCs I received this past week.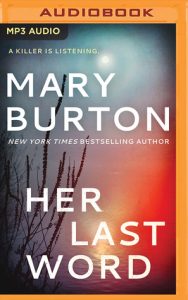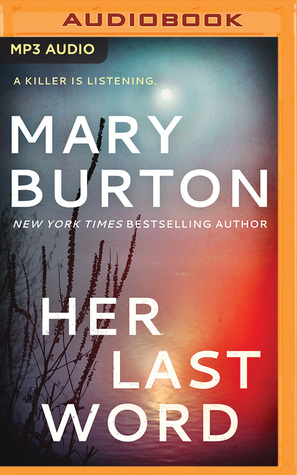 These are the ones I had to have. I often don't buy things until I have tried them at the library. I try not to purchase too many since I am always reading new things and may not get back to them.I  have somewhat of a Audible daily deal addiction, since sometimes I can't get things at the library on audio.

Now the really scary one. This is all the Kindle and Audible freebies I grabbed this past week. You can see why I need to do Thrifty Thursday to be sure I read a few at least one each month.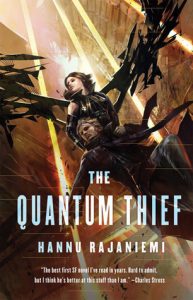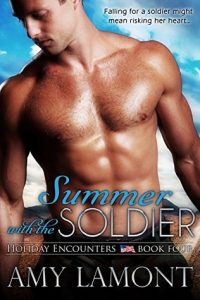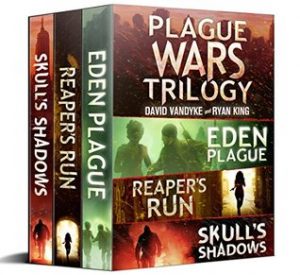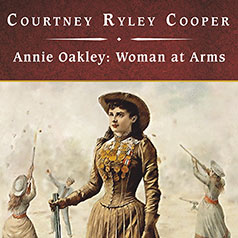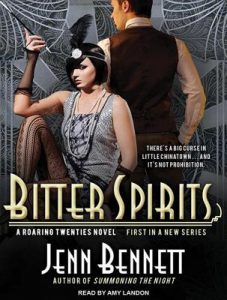 The Quantum Thief is a Tor book club freebie. Anyone can join I think. I have gotten many great books this way, one a month, often first books of series. I got All Systems Red by Martha Wells, and The Way of Kings by Brandon Sanderson, and Leviathan Wakes by James SA Corey and many others over the last year.
The Annie Oakley audio is the monthly freebie from Tantor audio.  The last two Jenn Bennett audios are from a Twitter giveaway by the author. Lucky me!

I'm not including things like reviews posted or upcoming as they are always in the right sidebar. And, my challenge status is also there.
If you like this and want to see me do the Sunday post, as often as I can manage, leave me a comment and let me know. I work odd hours with no access to phone or Internet so sometimes I'm not around to approve comments right away. I do work today.
Anne
Latest posts by Anne - Books of My Heart
(see all)