This is a new feature I developed where each month we will look at our favorite – the best – series in a genre.
I found this difficult to figure out how to do it. I mean really the reason audiobooks are great are the combination of a great story and the narrator. Both are needed to make them great.   Later this month, I will be covering my favorite narrator in a #JIAM post which has another big giveaway by the publishers so look for that June 27.
In this post, I will stick to my favorite series on audio. These are series I prefer(red) to buy the audio rather than reading them.   They are just so, so good. It was, as usual, seriously difficult to narrow this down to 6 series.
These are the series I am collecting or own on audio. It turns out the very FIRST audio book I ever listened to was Storm Front by Jim Butcher, aren't I smart?  I love the Molly Harper series' on audio and Half-Moon Hollow series is also a favorite. My first audible credits were spent on the entire Harry Potter series, either waiting a month desperately until I could get the next one or waiting for it to be available at the library.  The entire Soulwood series by Faith Hunter has won various audio awards.   Nearly all of the Ilona Andrews series are narrated by Renee Raudman but I read other series before I began listening to audio. The Hidden Legacy series I read but I also own in audio. Now that I have heard Lorelei King narrate Charley Davidson, I wait until I can get my hands on the audio when a new book is released.
I also wanted to do a giveaway but that has all kinds of problems. Audible is my favorite way but they don't allow codes except to authors and narrators for giveaways. And face it, audiobooks are expensive.  So I have some audiobooks on CD which I bought or had for review and I will be giving away over this post and other posts.  They are not an exact match to these series but they do include some of the narrators.
My favorite Audiobook series are (in author alphabetical name order):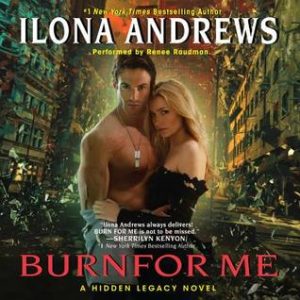 Hidden Legacy series    by Ilona Andrews         Harry Dresden series  by Jim Butcher
Jane Jameson series  by Molly Harper                   Jane Yellowrock / Soulwood series  by Faith Hunter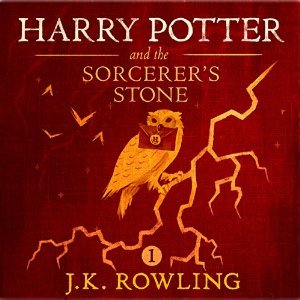 Charley Davidson series by Darynda Jones           Harry Potter series by JK Rowling
What are your favorite series?
Leave me a comment below and let me know your favorite audio series. Have you listened to any of my favorites?
Giveaway:
This giveaway will be different than any other I have done.  Enter through the rafflecopter below. Because of shipping, this will be US only.  I have listed the titles which are available for the giveaway. They are all first in the series.  I will start with picking one winner.  For every five new subscribers to the blog, I will pick another winner. Winners will have some input as to which audiobook they prefer. So tell your friends about the giveaway and the blog!   Any I do not give away this month will be given away at a future date.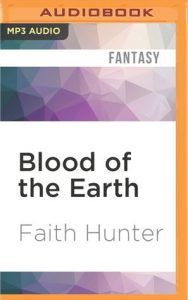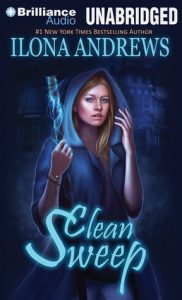 Blood of the Earth  by Faith Hunter,  narrated by Kristine Hvam  (MP3)
Clean Sweep by Ilona Andrews, narrated by Renee Raudman  (CDs)
Nice Girls Don't Have Fangs by Molly Harper, narrated by Amanda Ronconi (CDs)
Red Sister by Mark Lawrence, narrated by Heather O'Neill  (CDs)
Skinwalker by Faith Hunter, narrated by Kristine Hvam  (Mp3)
Latest posts by Anne - Books of My Heart
(see all)