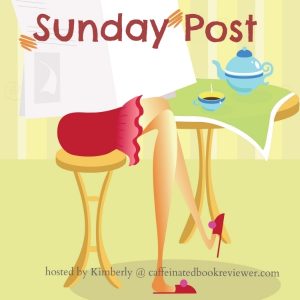 The Sunday Post is a weekly meme hosted by Kimberly  @ Caffeinated Reviewer. It's a chance to share news~ A post to recap the past week on your blog and showcase books and things we have received.
Don't forget to look at my giveaways on the right sidebar.
Books helped me through this week. I always have so many great reads these days, and particularly I have a larger than usual number of audiobooks to review. I tend to read at night and listen to audio as I am out and about during the day or doing chores or cooking.  It puts me a little ahead on my ebook reads. October and November are fully scheduled but December is pretty light. I hope it stays that way and I can just read a couple older ARCs or things I just want to read.  Unfortunately, I am barely keeping up on my emails and not getting around much to new blogs.
I had my procedure which went fine and I was back at work today. It's very busy at work these days. We are short-staffed but they are hiring.  That's why they don't do our schedule very far ahead. I hope tomorrow I will get the schedule for Thursday forward, because I'm a planner.  I'm working every day except Tuesday until then.
My daughter is doing a bit better as she is tapering off one medication.  Another one is working to help her with a primary OBGYN issue so I'm cautiously optimistic.  We got sort of a result on her MRI from last Sunday which is they want more MRIs. So I don't know if that means they saw something and want a new angle or if some of the originals didn't turn out?  Anyway, until that happens this Friday, she won't have any other changes. So it will be a slower medical appointment week with only 3 trips.
We continue the development of our gluten-free repertoire. We have definitely settled on Pamela's Pizza Crust Mix.  You add yeast, water and a little oil; raise it for an hour.  It's our favorite and we won't be buying any other brand.  For pasta, we prefer Barilla which is mostly corn based rather than rice based pastas.  Now pancake mixes seem to all be good. I'm just trying to narrow down which is least expensive and doesn't make a batch too large. The best bet is probably going to be a box which will make multiple batches so I'm trying some of those.  Flour is a bigger problem and they all seem to be expensive.   The Pillsbury flour is easily available and not as expensive but it is too grainy in some uses. Better Batter is good but quite expensive. I want to try Pamela's Baking mix.
SO, I would love to have your help!
I am doing a post on tomorrow, Monday, September 10th to finish the Read-along of the Kate Daniels series we did this year.  I call it – A Love Letter to Ilona Andrews.   If you would like to contribute a sentence or two, or a paragraph (can have a link to you or your blog) , Just talk about why you enjoy this author or this series, or what it has meant to you, or a character you love, or even your feelings about the series ending.   You can email me at BooksMyHeart@gmail.com.  Or please come and comment on the post on September 10th.

Stacking the Shelves is hosted by Tynga's Reviews and Reading Reality.  These are the exciting ARCs I received this week: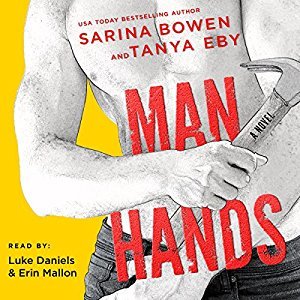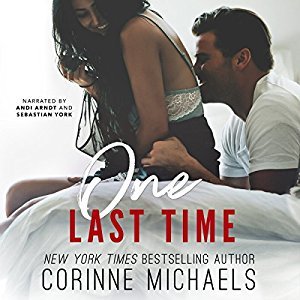 Man Hands by Sarina Bowen, Tanya Eby      One Last Time by Corinne Michaels
Here we have the audios purchased at the Audible As You Wish sale which had amazing narrators.  They looked pretty good. Obviously more romance than I usually would purchase.
Girls & Boys by Dennis Kelly                                Feeding the Dragon by Sharon Washington
Audible is doing a new thing where you get a choice of a freebie of one of their Audible Originals with your Audible membership.  It's sort of like the Kindle first picking one of 6 new releases for free if you are a prime member.  These are the 2 I chose. It's two this month, for the announcement.

Now the really scary one. This is all the Kindle and Audible freebies I grabbed this past week. You can see why I need to do Thrifty Thursday to be sure I read a few at least one each month.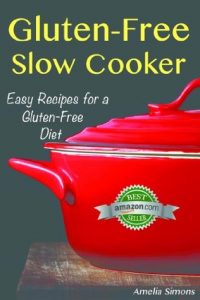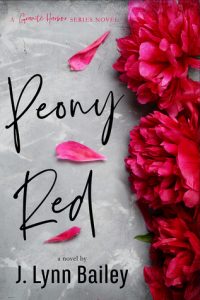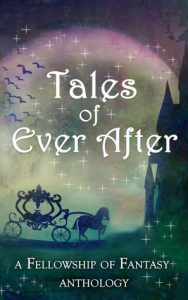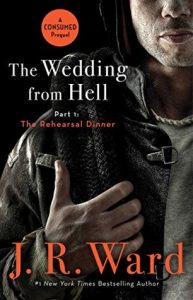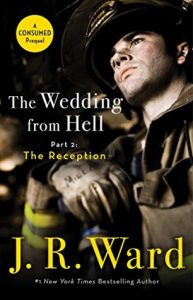 This is totally out of control but I hardly clicked any the last two weeks. I really meant to cut back on freebies BUT  they are free so I guess that won't be happening.

I'm not including things like reviews posted or upcoming as they are always in the right sidebar. And, my challenge status is also there.
If you like this and want to see me do the Sunday post, as often as I can manage, leave me a comment and let me know. I work odd hours with no access to phone or Internet so sometimes I'm not around to approve comments right away. I am at work today.
Anne
Latest posts by Anne - Books of My Heart
(see all)