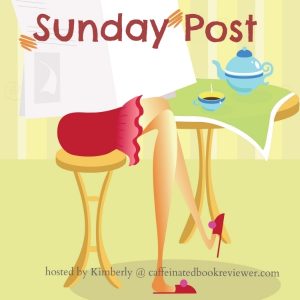 The Sunday Post is a weekly meme hosted by Kimberly  @ Caffeinated Reviewer. It's a chance to share news~ A post to recap the past week on your blog and showcase books and things we have received.
Don't forget to look at my giveaways on the right sidebar.
Another busy week, another hurricane. I think Hurricane Michael had more impact for this area than Hurricane Florence. But for me, they were about the same – some wind and rain, with some tree branches down.  Following it, we now have more fall like temperatures; it's in the 60s (15-20C), instead of the 75-80 (25C?)range.  I definitely can wear a long sleeve shirt which will make it easier to get out and do yard work. The central air is still on air conditioning so it's not really doing anything. I love the chilly nights for sleeping. But I had to turn on the space heater in the bathroom so it isn't cold for showering.
My daughter had a final appointment at the OBGYN specialist where we asked lots of questions and came up with a plan. I had also questioned her about her pain on the hour trip there (also during the heaviest rain from Hurricane Michael).  A great deal of muscle pain and spasms is because she is so tense from anxiety.  So they gave her a new medication to help with pain and sleep.  We are also heading back to physical therapy this next Friday.  We're adding in both gentle yoga and water exercise classes at least twice a week each to help support her muscles. I'm researching options. There is a city facility where the water classes are very reasonable. But we might just go to the YMCA for both of those. Perhaps her PT people will have recommendations as well. We hope to get her out of the wheelchair by January, which is when we go to that specialist again.
I'm working on my Blog Ahead Challenge. I'm up to 15 posts ahead now.  I'm trying to figure out which series to read for the November Read a Series in a Month Challenge.  I was a little ahead on ARCs so I read some library books I've been wanting to read this week. I'm doing lots of planning for November and December for PT, reading and other projects.   I'm also very excited to be going to Book Bonanza next August where I hope to see Felicia, Lexxie, Kimberly, Berls and maybe Brandee.  There are so many cons I'd like to attend. I'd like to go back to Apollycon and DragonCon. I'd also love to go to Emerald City Comic Con since it has many authors on the west coast I have yet to meet. DragonCon and ECCC have a more scifi/ fantasy track which also really appeals to me.

Stacking the Shelves is hosted by Tynga's Reviews and Reading Reality.  These are the exciting ARCs I received this week: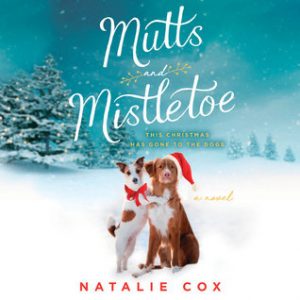 OK  I forgot to include Mutts and Mistletoe which I got last week. I grabbed it for HoHoHoRAT.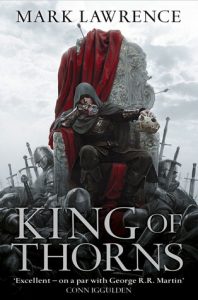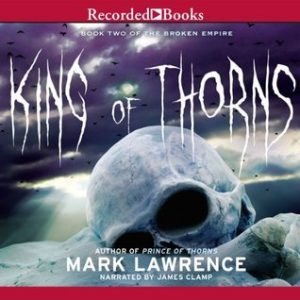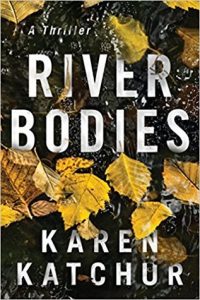 King of Thorns by Mark Lawrence                                                                       River Bodies by Karen Katchur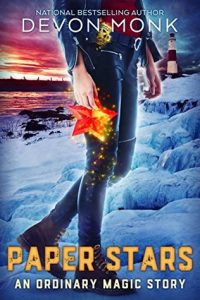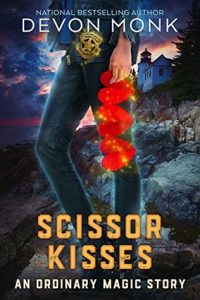 Ordinary Magic novellas by Devon Monk   (I bought these with my COYER prize!)

Now the really scary one. This is all the Kindle and Audible freebies I grabbed this past week. You can see why I need to do Thrifty Thursday to be sure I read a few at least one each month.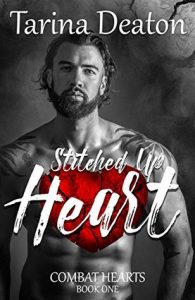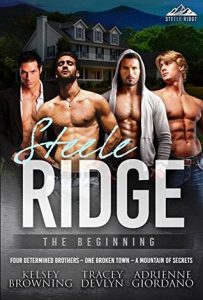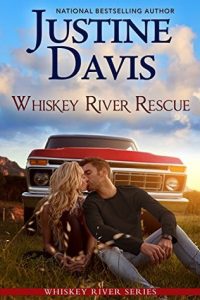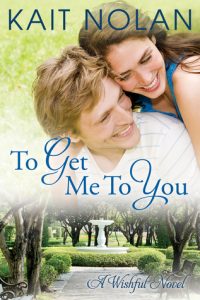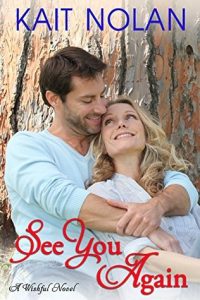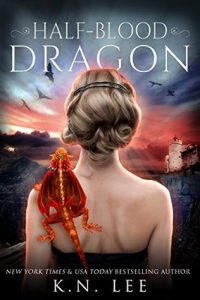 I really meant to cut back on freebies BUT  they are free so I guess that won't be happening.

I'm not including things like reviews posted or upcoming as they are always in the right sidebar. And, my challenge status is also there.
If you like this and want to see me do the Sunday post, as often as I can manage, leave me a comment and let me know. I work odd hours with no access to phone or Internet so sometimes I'm not around to approve comments right away. I am at work today.
Anne
Latest posts by Anne - Books of My Heart
(see all)