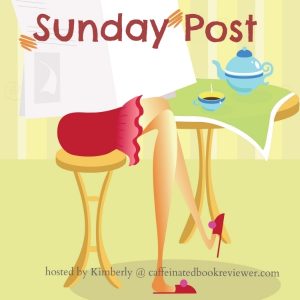 The Sunday Post is a weekly meme hosted by Kimberly  @ Caffeinated Reviewer. It's a chance to share news~ A post to recap the past week on your blog and showcase books and things we have received.
Stacking The Shelves
is also a weekly meme hosted by 
Tynga's Reviews
and Marlene from
Reading Reality.
It's all about sharing the books you are adding to your shelves, may it be physical or virtual. This means you can include books you buy in physical store or online, books you borrow from friends or the library, review books, gifts and of course ebooks!

Don't forget to look at my giveaways on the right sidebar.  Just today left for a print copy of Lipstick Voodoo by Kristi Charish.  At noon, my one year Blogaversary post will publish, check it out!
I thought this week would be relaxed.   But I felt like everything I wanted to do took forever. On Monday, my daughter took a placement test for college.  She did great so she won't have to take prerequisites. We can register for January next Tuesday.  Wednesday, I took my daughter to the dentist. I went to Lowe's to get new bulbs for the kitchen fixture which has been dark for weeks. Then I went to JoAnns since they were having the doorbusters start Wednesday instead of Friday. I got flannel for pillowcases and pajama pants.  I've done a bit of online shopping rather than going out for Black Friday.
We had a simple Thanksgiving, just the two of us. I made turkey breast, sweet potatoes/carrots/onions,  corn casserole, steamed green beans, cranberry sauce,  and apple crisp.  It was good and we've been eating leftovers.
I finally got some energy yesterday. I vacuumed the house, scrubbed toilets, laundered rugs and did all sorts of pickup.  I also wrote 6 blog posts I've been procrastinating.  I have just felt like I was running with my feet in sand. Tomorrow I hope to do some blog hopping, and either sewing or knitting.
Read A Series in a Month
This is not going well. The first week I tried to get all my review stuff finished. Then I spent 10 days on HoHoHoRAT.  Now I have listened to the first audio, Deathstalker.  But somehow, all my reviews for next week ended up being audiobooks!  I'm trying to finish up my early December ARCs also so I have not even started the series reading, but I have high hopes for next week.  We will see.
Friends On Friday:
The idea behind this original meme was to provide exposure to me and my friends while helping me have more reviews on the blog. We have plenty of reviews, so we don't need it for this purpose. But I'd still like to do it again about once a month in 2019.  If you would be interested email me and let me know a month which you might like. Here's how it works:
My goal is to share books with friends and add content.  If it adds traffic for either of us, that's a plus.  The book can be any genre, any format..  It just needs to be something we are not already reviewing.  After some trial and error, it seems to work best if I post it on the Friday and you post it any day shortly following. I'll link back to your blog. This way it is something you are doing anyway and not extra work for you.
Things I Learned This Week:
OK  if I'm asking for help, I'm also going to share the cool things I learn. You may already know them but hopefully it will help someone.
---
I love the new feature on my Kindle Fire where I can scroll down instead of swiping side to side.
---
Follow the below steps to set favicon in your WordPress site.
Prepare image file. …
Go to Administration Screen > Appearance > Customize.
Click Site Identify.
Click Select Image at Site Icon section, upload the image file you prepared in the above step from Upload Files tab screen, and click Select.
I have an image and never figured out how to display it on the browser window or bookmark.  I was reminded of this issue by Flipping Through the Pages post on 5  Must Have Graphics for your Blog. I googled it, followed these 4 steps and it worked!
---
I use Goodreads pretty much every day. I have long used shelves to organize and plan for challenges.  I have often used the multiple shelve feature to get an intersection of two shelves (it's like a Venn diagram, the intersection which is stuff in both circles).  I wanted to find out which books were novellas. I also wanted to figure out which things were published new this year.  My friend and previous blogger at The Book Nympho, Jonetta, now at The Blue Mood Cafe, is a Goodreads librarian and she gave me the exact thing I needed.
When you are looking at My Books, next to the Search and Batch Edit options, is Settings.  I was able to choose to display Number of Pages and also Publication Date.  So now I can sort on them!!!  This is a big help.
---
How do I fix it?
I have so many questions to fix up things on the blog. Many are graphics oriented since I am graphics challenged. So I will ask a questions here each week and see if you have any suggestions to help me. Also if you have any questions, ask in the comments and I will try to answer or ask your questions.
I use the Ultimate Book Blogger on WordPress. I have looked at various options in the system but I can't figure out how to fix comments. My impression is it is supposed to be setup to have approval twice and then not need approval. But some people still have to be approved after even 50 approvals, like my good friend, Carole. There isn't even a message saying comment moderation is happening.
Update:  So this week I continued my research.    People told me, as I knew, my blog does not give a message if a comment is being moderated.  The thing I don't understand is – it is NOT supposed to need approval after they have had a comment approved. But maybe I DO understand.   I decided the important start was to get a message about awaiting comment moderation. So I googled how to do that.   There are settings under Settings – Discussion settings – other comment settings.  The issue seems to be down to 2 settings.  One is whether to have a checkbox for cookies.  Apparently, it needs cookies to handle comment moderation.  Second is whether you allow people to register for your site (another storage method instead of cookies but still getting agreement to store their info).
So for this week, I tried a bunch of settings.  I couldn't figure out how to give a message for awaiting moderation.  But I do seem to have stopped the moderation for those with multiple approved comments.  That's good enough for me.

Stacking the Shelves is hosted by Tynga's Reviews and Reading Reality.
Nothing this week.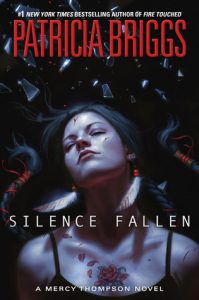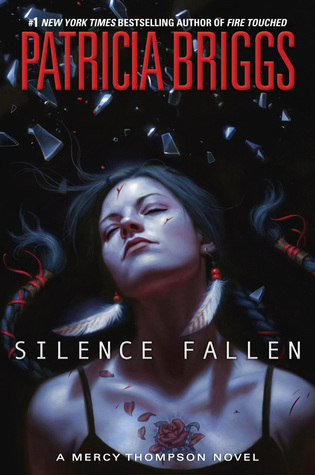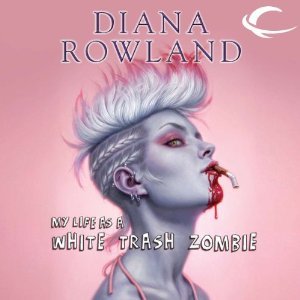 Silence is Fallen                                 White LIes                                   My Life as a White Trash Zombie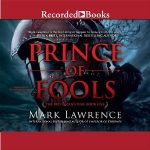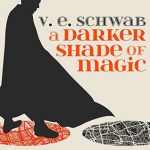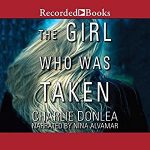 Prince of Fools                        A Darker Shade of Magic      The Girl Who Was Taken
I took part in some of the sales this week.

Now the really scary one. This is all the Kindle and Audible freebies I grabbed this past week. You can see why I need to do Thrifty Thursday to be sure I read a few at least one each month.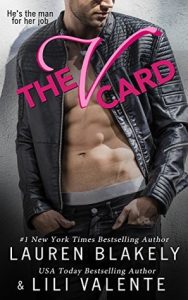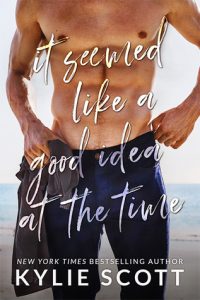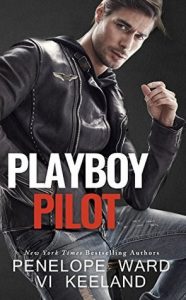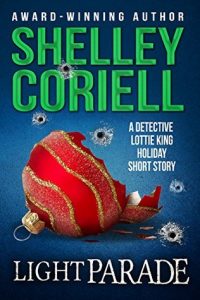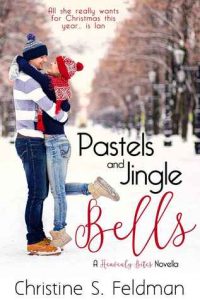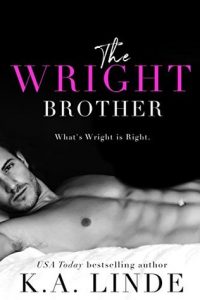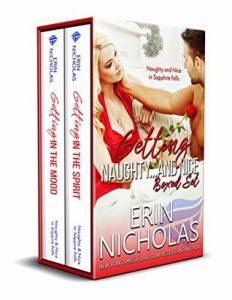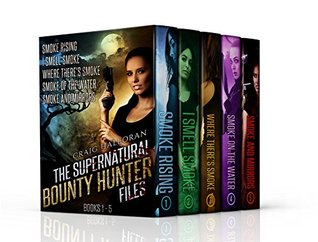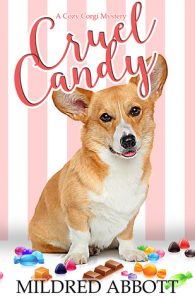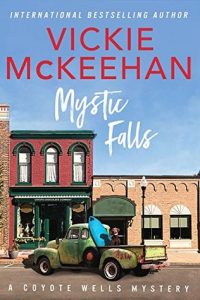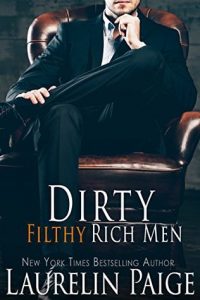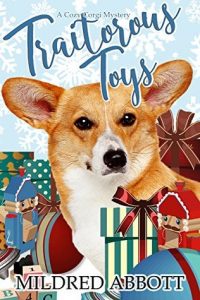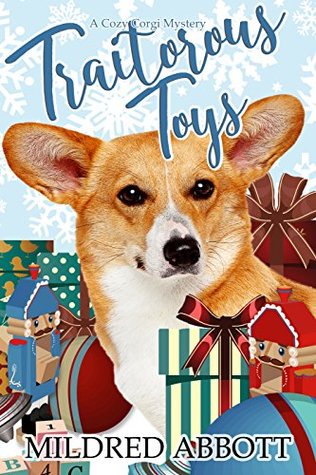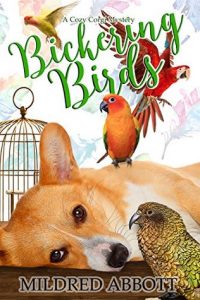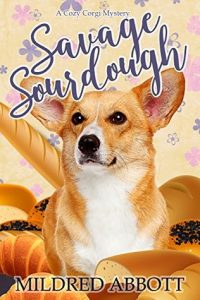 I really meant to cut back on freebies BUT  they are free so I guess that won't be happening.

I'm not including things like reviews posted or upcoming as they are always in the right sidebar. And, my challenge status is also there.
If you like this and want to see me do the Sunday post, as often as I can manage, leave me a comment and let me know.
Anne
Latest posts by Anne - Books of My Heart
(see all)