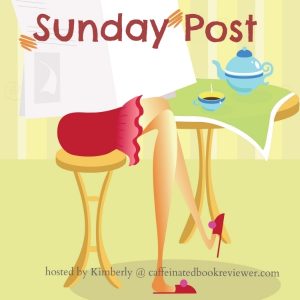 The Sunday Post is a weekly meme hosted by Kimberly  @ Caffeinated Reviewer. It's a chance to share news~ A post to recap the past week on your blog and showcase books and things we have received.
Stacking The Shelves
is also a weekly meme hosted by 
Tynga's Reviews
and Marlene from
Reading Reality.
It's all about sharing the books you are adding to your shelves, may it be physical or virtual. This means you can include books you buy in physical store or online, books you borrow from friends or the library, review books, gifts and of course ebooks!

Don't forget to look at my giveaways on the right sidebar.
Usually I do some writing here during the week and tonight I left it to the last minute and now I'm tired. There were 4 medical appointments this week.  The weather was fair 40-50.  Friday, I worked hard to get all the leaves to the street for the city pickup and I felt my back a bit this morning. It was a nice day.  I ran all my errands and it was crazy, with the snow predicted this weekend.
It's supposed to snow tonight, not much here. I'm not really worried about me driving in snow with my years of Minnesota experience but other people don't have a clue. So I'm staying home.  I did make gluten-free lasagna for the first time tonight. I had even found GF french bread so I fixed it up as garlic bread. I'm in a carb coma.  I'm making chili and cornbread tomorrow night.
I actually did some knitting and finished a slouch hat for my daughter. I also watched 2 episodes of Daredevil on Netflix which is the first tv I've watched in 6-8 months I think. Usually, I listen to audiobooks. I'm getting organized for the next project but I can't find the yarn I want. I did a big sort in April and everything is organized by fiber and weight but I can't find it.  So now I am inventorying the contents of each tote, labeling it, and then entering that label in the field Stored  in Ravelry. In the future, I'll be able to go that yarn in the stash, look at that field and say – oh it's in the 1-RED tote.  It's pretty quick to do since they are already well organized now.
On the blog, I've finished my December ARCs and I have read all but ONE of my non-current ARCs.  I'm kind of reading what I want this month since there aren't as many new releases. There are so many audiobooks I want to read.  And I love COYER as always. I'm trying to read all my freebies published in 2018 for next week's Thrifty Thursday post.
The past few years I've done the Top 10 of the Year with a blog who doesn't seem to be doing it this year?  Has anyone seen that meme with a week of posts?  If not, I think I'll make my own version.
Read-along:
So every year I like to do a Read-along with giveaways and games, posting reviews.  I've done The Hollows by Kim Harrison and last year I did Kate Daniels by Ilona Andrews.  I had not read the Hollows but I had read Ilona Andrews.    I like to find a series with 9-12 books, that has both ebook and audio formats. I like it when there are novellas since they make a fun giveaway we might not buy for ourselves.
I posted a vote for this with the Blogaversary post and did not get much response.  I wanted to choose a series I had not yet read this time.  Based on the criteria,  I have decided to do an urban fantasy series: Alex Verus by Benedict Jacka.  I hope you will all join me.  There are both ebook and audios which are available at my libraries and also are not to expensive if I chose to buy them. There are currently 9 books with the 10th one coming out in June!   The Read-along will start January 4, with one book per month.  Please join me.
I have also decided the 2020 Read-along will be the Mercy Thompson series by Patricia Briggs as there are 11 books after this year and number 12 will probably come out mid 2021. I'll want a reread of this excellent series.
---
How do I fix it?
I have so many questions to fix up things on the blog. Many are graphics oriented since I am graphics challenged. So I will ask a questions here each week and see if you have any suggestions to help me. Also if you have any questions, ask in the comments and I will try to answer or ask your questions.
Another problem area is Facebook.  There are a couple issues here.
First one started with a mistake.  When setting up the page, I typed Books In My Heart; I was trying out different names to figure out what I wanted.  I deleted it. But it's still there when I got to share posts and things. How do I get rid of it?
Second problem is, of course, graphics.  I would swear I used to be able to control them better on facebook, like create a collage.  I'd like to be able to put them throughout the post not just all in a lump. Is that possible?  Or do you have to learn their programming language to do it?
Update:  I didn't get very far with this question this week.  For the second problem, it looks like you can't control it. The best possibility I can see is to create an entire post (text and graphics layout in something like Canva and then post it as all one image.

Stacking the Shelves is hosted by Tynga's Reviews and Reading Reality.  These are the exciting ARCs I received this week: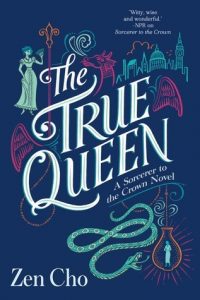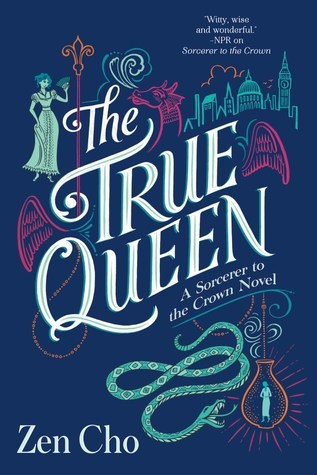 The True Queen                               Circle of the Moon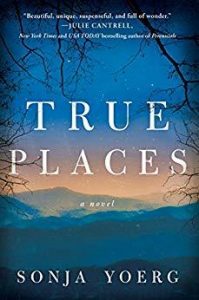 I see there is a new Audible sale with 50% off for Members this week!

Now the really scary one. This is all the Kindle and Audible freebies I grabbed this past week. You can see why I need to do Thrifty Thursday to be sure I read a few at least one each month.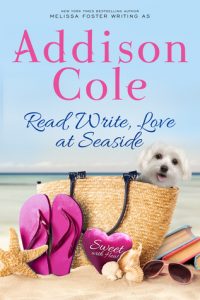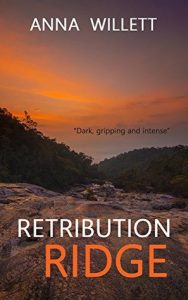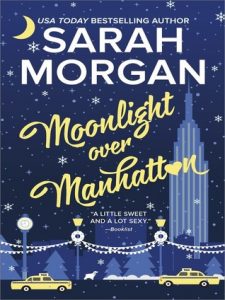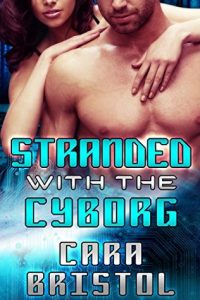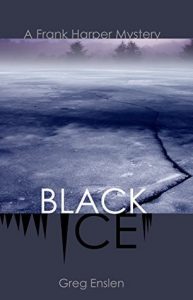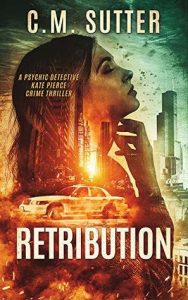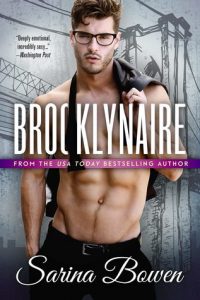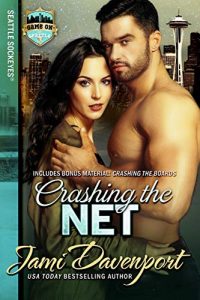 I really meant to cut back on freebies BUT  they are free so I guess that won't be happening.

I'm not including things like reviews posted or upcoming as they are always in the right sidebar. And, my challenge status is also there.
If you like this and want to see me do the Sunday post, as often as I can manage, leave me a comment and let me know.
Anne
Latest posts by Anne - Books of My Heart
(see all)