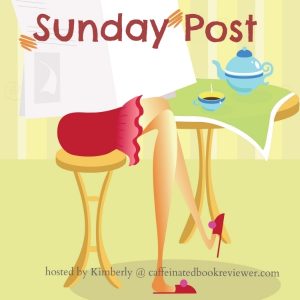 The Sunday Post is a weekly meme hosted by Kimberly  @ Caffeinated Reviewer. It's a chance to share news~ A post to recap the past week on your blog and showcase books and things we have received.
Stacking The Shelves
is also a weekly meme hosted by 
Tynga's Reviews
and Marlene from
Reading Reality.
It's all about sharing the books you are adding to your shelves, may it be physical or virtual. This means you can include books you buy in physical store or online, books you borrow from friends or the library, review books, gifts and of course ebooks!

This was another week which wasn't quite routine.   With MLK,  my daughter only had two classes but we fit in more medical appointments.  My back is better, just a bit twingy but I am being careful.  She had the specialist on Thursday and I learned some things.  She has had a lot less headaches over the past couple months, and her leg muscles are improving, although slowly.  We do need to keep moving and she is determined now to start using the walker instead of the wheelchair more. She seems to do fine but is tired.  So that seems good.
My Mom who is 91, fell and fractured her hip.  She had to have surgery to put in a pin. She is in a nursing home for at least the next month for care and physical therapy but she is already up and walking. My brother is there with her and I facetimed with them Friday night so I feel better about it.  He sent me pictures of her room at the nursing home and it is nice.  I've always heard it is a good one.
The weather has been decent after the 30s (0C) on Mon/Tues,  it was 50-60s (14-19C)  the rest of the week.  When I stopped at the grocery store after her class Friday for milk, they were selling Girl Scout cookies. I was sadly going to say no, but they actually have gluten-free ones! They are caramel chocolate chip and are tasty!
I have continued to enjoy some knitting and now I'm going to knit a dog sweater for our massage therapist. I'll start that this week and put aside another cowl I am making for a bit.  I FINALLY got to sewing this week.  I made a couple pair of flannel pajama pants, flannel pillowcases and did some mending. It felt great.
I really have an exciting book haul this week!!  I am struggling about which things to get at the current Audible sale which is a rerun of daily deals. For example, there are 3 by Allen Eskens which I have listened to from the library and I LOVE them. The total would be $10. BUT it seems ridiculous to buy them when I probably won't listen to them again and could easily get them at the library again if I wanted. UGH.  So I am considering the ones which aren't at the library on audiobook.  I'll probably get a few today, the last day of the sale.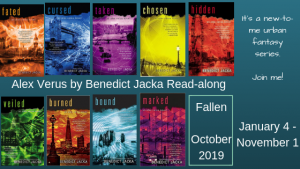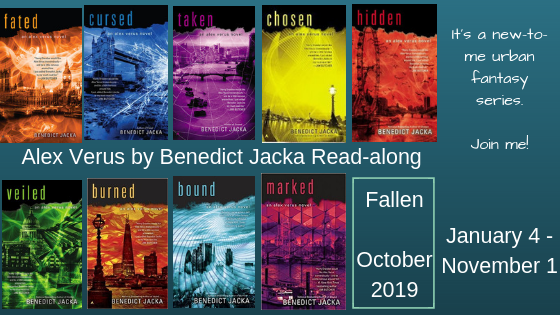 Later this week, Friday, is the next post of the Read-Along, the Alex Verus series by Benedict Jacka. There will be some giveaways and games and reviews.   We are just reading one book a month and this is the first month so it's not too late to join us!

Stacking the Shelves is hosted by Tynga's Reviews and Reading Reality.  These are the exciting ARCs I received this week: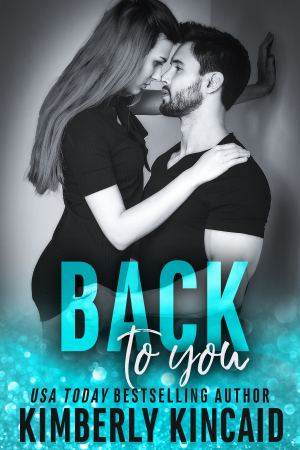 Back to You                                     Motion: Laws of Physics           Watcher in the Woods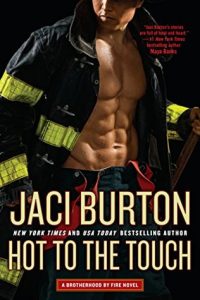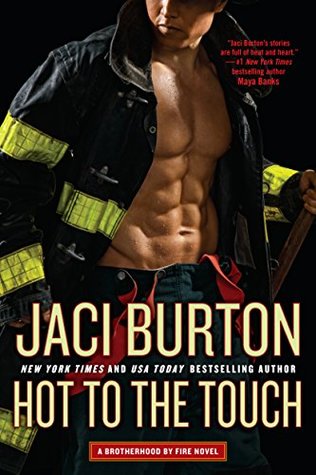 Oh the romances for Valentine's Day are on tap for a few weeks.  Thank you to Kimberly Kincaid,  Social Butterfly PR, McMillan Audio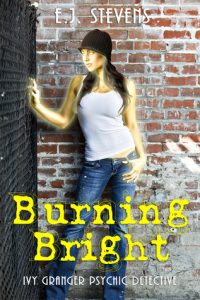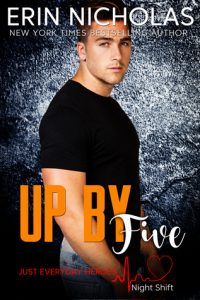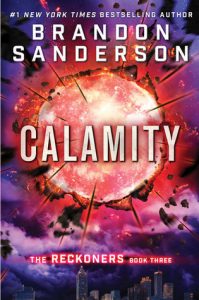 Burning Bright                             Up By Five                                   Calamity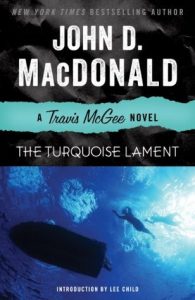 I won a $5 gift card for a COYER Twitter party and did a little shopping getting two series books which weren't available at my libraries.    Calamity and The Turquoise Lament were each on sale for $1.99; I'll probably add the Whispersync for them later.    A nice mix here: urban fantasy, contemporary romance, science fiction, and mystery.

Now the really scary one. This is all the Kindle and Audible freebies I grabbed this past week. You can see why I need to do Thrifty Thursday to be sure I read a few at least one each month.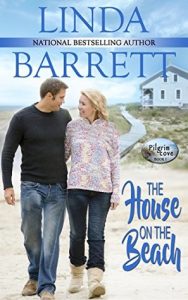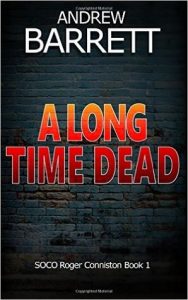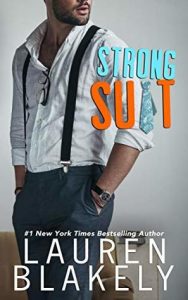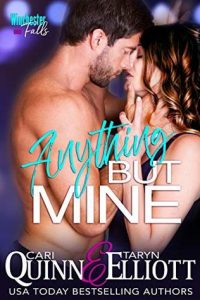 I really meant to cut back on freebies BUT  they are free so I guess that won't be happening.

I'm not including things like reviews posted or upcoming as they are always in the right sidebar. And, my challenge status is also there.
If you like this and want to see me do the Sunday post, as often as I can manage, leave me a comment and let me know. I love hearing from you!
Anne
Latest posts by Anne - Books of My Heart
(see all)