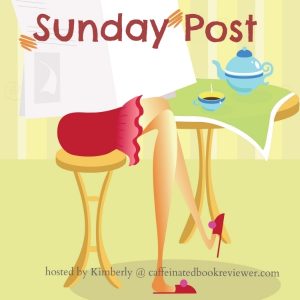 The Sunday Post is a weekly meme hosted by Kimberly  @ Caffeinated Reviewer. It's a chance to share news~ A post to recap the past week on your blog and showcase books and things we have received.
Stacking The Shelves
is also a weekly meme hosted by 
Tynga's Reviews
and Marlene from
Reading Reality.
It's all about sharing the books you are adding to your shelves, may it be physical or virtual. This means you can include books you buy in physical store or online, books you borrow from friends or the library, review books, gifts and of course ebooks!

Don't forget to look at my giveaways on the right sidebar.  There are FIVE!  More happening this week!
So this week was supposed to be sunny and in the 50-60s (10-20 C) . The temperatures were in that range but by Wednesday it was RAINING again.  Thursday and Saturday were nice with more rain on Friday and it's supposed to rain tomorrow, Sunday.  I really like the sun it gives me some energy.
The week started out pretty typical.  My daughter's college classes are MWF, and her group therapy on Monday night.  Tuesday, she just had a social activity with her group but did I get much done? Nope.  Wednesday and Friday were fine. I did the usual laundry and cleaning, asked for quotes to have our gutters cleaned, paid bills, etc.
Thursday, she had 4 medical appointments which turned into 5. First up was physical therapy and her ankle was so sore, they wanted us to get an Xray to make sure it wasn't fractured. While we stopped at home for lunch, I checked and her regular doctor doesn't have an Xray machine. I didn't want to go to the emergency room ($$), so I called insurance to check on urgent care which might have it. Success.  We went to 2 more appointments at 1:30 and 3,  then went to the Urgent care where we spent 2 hours. It is not a fracture, so only muscle / joint pain. It was only a $5 co-pay too!  Although, the X-ray will be a separate bill.  Then it was off to her last thing, dinner with her group therapy people, arriving home at almost 10pm.
Saturday, I am happy to be home doing laundry, cooking, and other little chores.  I updated all my challenges for February, linking up reviews and such.  There was a Twitter party for the end of COYER and I won an Amazon Gift card!  I finished a cowl for myself with a spring fiber 40% bamboo, 30% silk and 30% wool.  So soft.
This week is spring break!  I am happy not to be going anywhere. I think the weather will be cold, too. I have been boxing up things for charity and want to take them to donate.  I will try to figure out which knitting project is next. Sunday (today) , I also hope to finally do more sewing.   My daughter was exhausted after Thursday and has slept more, even in the daytime. Now she thinks she may be getting a cold.
We have been gluten-free for awhile now, but I read a book called Grain Brain (my review later today) and I think now I also need to reduce sugar, so that's the next habit.  I'm going to start with beverages and just drink water and iced or herbal tea, cutting back on diet soda, sweetened teas or fruit juices.  The next cutback will be carbs.
---
February Reading:   I had another good reading month.  I read 31 books and some count for more than one challenge.  I listened to 16 audiobooks, read 13 New Releases, read 12 library books, read 17 Beat the Backlist books,  and read 21 books for COYER.  COYER ended yesterday and my total was 62 books.  I seem to be in a reading frenzy with so many things I want to read!
---
Things I Learned This Week:
OK  if I'm asking for help, I'm also going to share the cool things I learn. You may already know them but hopefully it will help someone.
This is more a few tips I have for getting ahead on blogging which have helped me.
I figured out most of these things when I did Blog Ahead in October. (It is running again now in March but I'm just practicing the habits rather than participating this time.
Every time I get a new ARC, I create the shell  (setup in WordPress as a draft)
For any challenges I joined this year, I created my results posts when I created my signup posts.
I also copied over my year end Top 10 lists posts for December 2019, although they will need to be updated much closer to the date.
I work ahead on my original content as much as I can. The next points will be examples of this.
For the Read-along, I have all the posts created as drafts.  I just need to go back and add in the review, the questions and discussion information, and the current post giveaway)
For ICYMI,  which are the posts I did at Yummy Men & Kick Ass Chicks, I have done the whole year in advance.
For Thrifty Thursday (at least monthly),  I can prepare the setup the format in advance.  If I could decide what book I was doing in advance, I could have everything set but the review.
For Friends on Friday (monthly),  I talk to people a few months in advance if I can and setup the book they are reviewing and their bio ahead, so I only have to copy in the actual review.
For Series on Saturday (monthly),  I am also thinking up my ideas and preparing them in advance.  (I have some fun ones ahead!)
I am also starting to plan now for June is Audiobook month.
Would you be interested in seeing how I use a one page spreadsheet to track reviews (TBR) or info on how I use my Goodreads shelves, both or neither?  Let me know in the comments. 
---
How do I fix it?
I have so many questions to fix up things on the blog. Many are graphics oriented since I am graphics challenged. So I will ask a questions here each week and see if you have any suggestions to help me. Also if you have any questions, ask in the comments and I will try to answer or ask your questions.
So something happened which has only been happening for maybe 2 weeks and it might be a Windows / Chrome thing. It happens when I add images to the Media library in my UBB in WordPress, but it also happens in SoundCloud.  It does NOT happen in iTunes when I am uploading the album artwork.
When I load an image to the Media Library or for SoundCloud, I get the image from Goodreads or Tantor or Audible normally. I open the image in a new tab by right clicking on the image at their site.  I used to be able to just copy that URL ending in .jpg, into the upload line for either application.  It gets an HTTP error.  Now I have to save the .jpg to my hard drive and then upload that filename. Rather than fill my computer with the images, I keep saving them all to the same name graphic.jpg.
I can't think of anything that changed. I tried shutting down the computer and rebooting. I'm going to run some scans and defrag this week, too.
Any ideas to help me?

Stacking the Shelves is hosted by Tynga's Reviews and Reading Reality.  These are the exciting ARCs I received this week: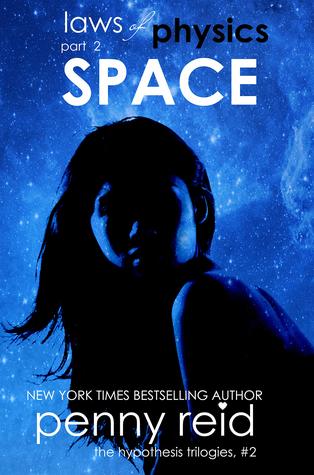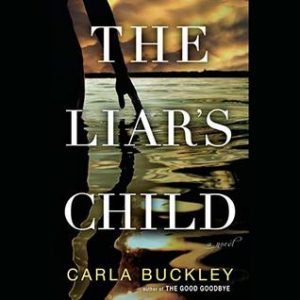 Thank you so much Penny Reid, Kensington Books,  Montlake Romance,  and PRH Audio.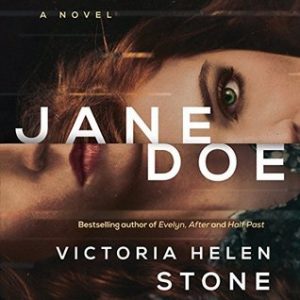 Now the really scary one. This is all the Kindle and Audible freebies I grabbed this past week. You can see why I need to do Thrifty Thursday to be sure I read a few at least one each month.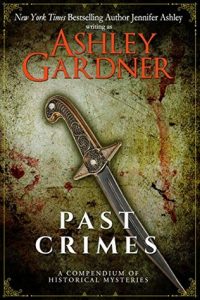 I really meant to cut back on freebies BUT  they are free so I guess that won't be happening.

I'm not including things like reviews posted or upcoming as they are always in the right sidebar. And, my challenge status is also there.
If you like this and want to see me do the Sunday post, as often as I can manage, leave me a comment and let me know.
Anne
Latest posts by Anne - Books of My Heart
(see all)