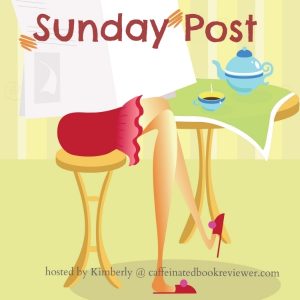 The Sunday Post is a weekly meme hosted by Kimberly  @ Caffeinated Reviewer. It's a chance to share news~ A post to recap the past week on your blog and showcase books and things we have received.
Stacking The Shelves
is also a weekly meme hosted by 
Tynga's Reviews
and Marlene from
Reading Reality.
It's all about sharing the books you are adding to your shelves, may it be physical or virtual. This means you can include books you buy in physical store or online, books you borrow from friends or the library, review books, gifts and of course ebooks!

Don't forget to look at my giveaways on the right sidebar.
It's been a busy week with my daughter's classes. She missed 2 medical appointments because she didn't feel well.  She just has 2 classes left and her finals.  I hope staying home this weekend will help her feel better.
The weather has been pretty good with just a bit of rain, not all day.   I did pick up sticks and sweep the tree droppings on Thursday, but then I felt like my throat was sore and my nose might be stuffy.  Luckily by Friday, it was gone, but I definitely was feeling the allergies. Next week we will have more 80s; I might have to turn on the AC!
We love seafood. I continually try to come up with gluten-free meals which are quick and easy.  I usually had baked cod or fried, I guess, in the past.  I tried one way to cook it and it was just ok.  This week I tried it with a dusting of cornmeal and then pan frying it in a little oil.  It was delicious!  So we have that sorted.
I also tried a gluten-free mix from Aldis for cheddar garlic-herb biscuits which are kind of like the ones at Red Lobster.  We liked them but they aren't a low calorie option. Probably why we liked them. lol
I'm going to wait and do my April wrap up next weekend. I was totally on the run today (Saturday).  We found a place for end of June.  I went to see it  one more time and measured stuff. My computer time will be spotty the next couple months with the packing and cleaning. At least I can listen to audiobooks while I pack.
I also planned to vacuum out the car. Well I didn't have quarters and nobody seems to have change machines or use credit cards for it.  I did make sure all the tires were inflated properly and throw out all the trash.  Then at home, I used our vacuum to clean out the whole car.  I also vacuumed the first floor of the house. This morning I had done a bunch of laundry, and clean sheets.

Stacking the Shelves is hosted by Tynga's Reviews and Reading Reality.  These are the exciting ARCs I received this week: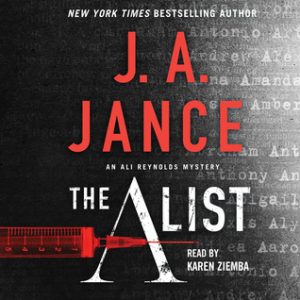 When Good Ghosts Get the Blues                                       The A List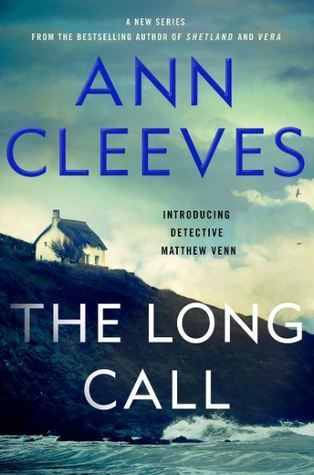 Thank you so much  Tantor Audio,  Simon & Schuster Audio,  and Minotaur Books.
None.

Now the really scary one. This is all the Kindle and Audible freebies I grabbed this past week. You can see why I need to do Thrifty Thursday to be sure I read a few at least one each month.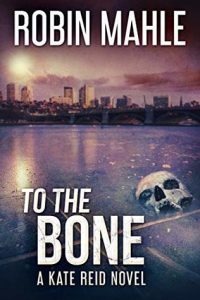 I also got the 9 free books on Amazon for World Book Day and the free audiobooks at Libro.fm..
I really meant to cut back on freebies BUT  they are free so I guess that won't be happening.

I'm not including things like reviews posted or upcoming as they are always in the right sidebar. And, my challenge status is also there.
If you like this and want to see me do the Sunday post, as often as I can manage, leave me a comment and let me know.
Anne
Latest posts by Anne - Books of My Heart
(see all)