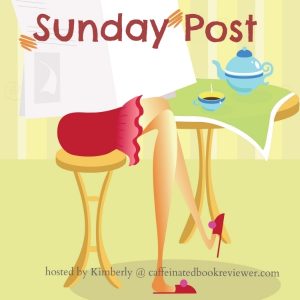 The Sunday Post is a weekly meme hosted by Kimberly  @ Caffeinated Reviewer. It's a chance to share news~ A post to recap the past week on your blog and showcase books and things we have received.
Stacking The Shelves
is also a weekly meme hosted by 
Tynga's Reviews
and Marlene from
Reading Reality.
It's all about sharing the books you are adding to your shelves, may it be physical or virtual. This means you can include books you buy in physical store or online, books you borrow from friends or the library, review books, gifts and of course ebooks!

Don't forget to look at my giveaways on the right sidebar.
Sunday, my daughter and I went to get mani/pedis FINALLY.  I have been without this last month while moving because all I did was break them. I feel like myself again. Then we ran a couple errands.  When we got home I also finally did a bit of Sunday post blog hopping. THEN I put together the new electric mower and mowed the lawn!  I like it.  I even had some charge left. I hadn't mowed in probably 40 years for one reason or another (dorms, apartments, townhouses, etc.) Then I looked at some of the schedules and stuff for Book Bonanza. I haven't done anything to prepare. UGH.
Monday was busy with medical appointments and errands. I got the oil changed in the car.  I was so tired but I made soup for my daughter to have while I was gone. Tuesday was a blur of trying to finish everything up before leaving.  I took an extra hour to organize the boxes but it helped me find the books I wanted to take for signature.  AND it felt amazing.  I unpacked my shoes into the organizer. I filed a huge pile of papers which had been waiting for a month.  I downloaded all the new audios for my phone for traveling.  I finished up all the reviews and review setups I could. I took out all the garbage and recycle.  I juggled all my reviews around and updated my TBR spreadsheet.
Wednesday and Thursday was traveling to Book Bonanza. YAY audiobooks! I was able to listen to 4 on the trip to Texas.  I roomed with Lexxie and Brandee from Unconventional Bookworms, and Denise.  I was so thrilled to see Felicia, Kimberly, Berls and meet many other wonderful book people. The authors I was most excited to meet were Jill Shalvis, Elizabeth Hunter, and Kylie Scott.  I've met others, including Penny Reid but I was excited to see them also.

Stacking the Shelves is hosted by Tynga's Reviews and Reading Reality.  These are the exciting ARCs I received this week (If you click on the cover, it will take you to the Goodreads entry):
Oh I was a book haul winner this week!  Thank you so much SocialButterflyPR, Harper Audio, Kimberly Kincaid, AceRoc / DAW /Berkley P ublishing, Audible .
(If you click on the cover, it will take you to the Goodreads entry)
Probably at Book Bonanza but I won't be updating for that until next week.

Now the really scary one. This is all the Kindle and Audible freebies I grabbed this past week. You can see why I need to do Thrifty Thursday to be sure I read a few at least one each month.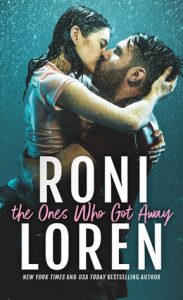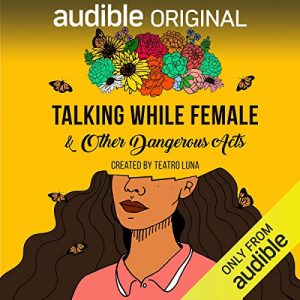 I really meant to cut back on freebies BUT  they are free so I guess that won't be happening.

I'm not including things like reviews posted or upcoming as they are always in the right sidebar. And, my challenge status is also there.
If you like this and want to see me do the Sunday post, as often as I can manage, leave me a comment and let me know.
Anne
I can't really remember any time when I wasn't reading. I LOVE books and what they give me. It's an opportunity to learn new things, see new places,live different emotions in a "safe" way. It lets me live in a new world.
I read all types of books but my favorites are urban fantasy and romantic suspense.I like some romance and some action / adventure / mystery in everything.I like sex in my books but please, only between TWO people.Intimate conversation is equally important to the sex in a book.It lets me see the characters.The other thing I enjoy is humor.
Friend me at Goodreads.
Latest posts by Anne - Books of My Heart (see all)