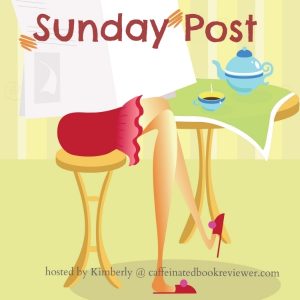 The Sunday Post is a weekly meme hosted by Kimberly  @ Caffeinated Reviewer. It's a chance to share news~ A post to recap the past week on your blog and showcase books and things we have received.
Stacking The Shelves
is also a weekly meme hosted by 
Tynga's Reviews
and Marlene from
Reading Reality.
It's all about sharing the books you are adding to your shelves, may it be physical or virtual. This means you can include books you buy in physical store or online, books you borrow from friends or the library, review books, gifts and of course ebooks!

Don't forget to look at my giveaways on the right sidebar.
What a great week overall!  I still didn't do as much unpacking as I would like but things are progressing. One of the reasons some things were in boxes, was that two book cases, my dresser and my desk needed repairs.  Most of these were antiques so I had to track down people who could do the work.  On Thursday, the guys came and fixed everything up.  The desk (a roll top my Dad bought for $10 in 1929)  had been in pieces since I moved to NC 4 years ago. I had it refinished and restored in 1980 but that's awhile ago.  The lawyers bookcase belonged to my great-grandparents and had some issues too.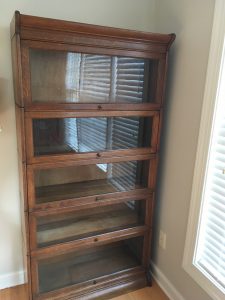 Just those things are about 50-60 boxes I am now able to unpack. Before that,  I am using Briwax to condition and hopefully protect the wood on the antiques. Otherwise, they just seem to get dry, crack and break in places.
The weather has been continuing in the low 90s (around 30C) and I struggle to do the yard work.  In the morning, it's too wet. During the day, it's too hot. Early evening is too buggy.  One day was cloudy so I finally got the lawn mowed again.  I still need to put together the trimmer. I did open the box and put the battery in the charger.  This weekend is supposed to be 70s (21C+)  and more like 80s (25C)  this week. That would be awesome!!
Today (Saturday) we took Lulu to her first dog training class. Of course she was a star. She is not motivated by food so we are getting some different treats to try.  We went to Unleashed (local pet store) and Petsmart to look at things. We are also getting some additional equipment and toys. We also stopped at the farmer's market and Sam's Club so by 4pm I was ready to go to sleep!
I am thrilled to be catching up on my ARC reading and listening, although I still had more than one day where I read or listened all day so I could write the review for the next day.   I say I won't do any more blog tours, because the books seem to come at the last minute, but I am excited about Smartypants Romance books.  There were many of the authors at Book Bonanza along with Penny Reid.  Basically, a bunch of other authors will be writing books in Penny's world.  There's a library series, a park ranger series, a bakery series, and a security firm series.  I think it will be fun!
Just another almost week for COYER.  I'm actually doing a few specific readings for the Hunt to finish up a bit. My daughter and I Listened to All Systems RED by Martha Wells and I read The PIRATE and I by Katharine Ashe.

Stacking the Shelves is hosted by Tynga's Reviews and Reading Reality.  These are the exciting ARCs I received this week (If you click on the cover, it will take you to the Goodreads entry):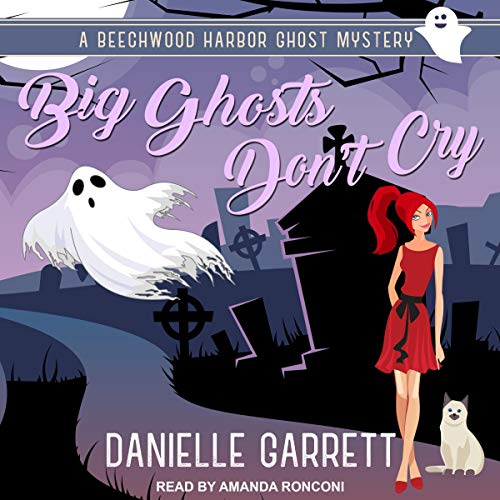 Thank you so much Harper Voyager , Brilliance Audio, and Tantor Audio.
(If you click on the cover, it will take you to the Goodreads entry)
Nothing.

Now the really scary one. This is all the Kindle and Audible freebies I grabbed this past week. You can see why I need to do Thrifty Thursday to be sure I read a few at least one each month.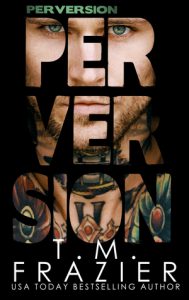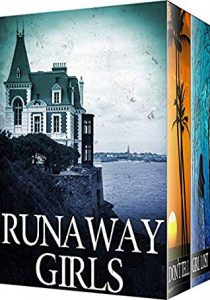 I really meant to cut back on freebies BUT  they are free so I guess that won't be happening.

I'm not including things like reviews posted or upcoming as they are always in the right sidebar. And, my challenge status is also there.
If you like this and want to see me do the Sunday post, as often as I can manage, leave me a comment and let me know.
Anne
Latest posts by Anne - Books of My Heart
(see all)