Review copy was received from Publisher. This does not affect my opinion of the book or the content of my review.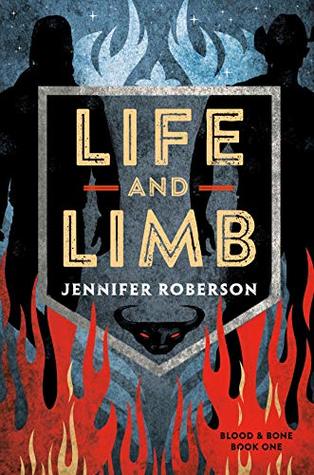 Life and Limb
by
Jennifer Roberson
Series:
Blood & Bone #1
Published by
DAW Books
on November 5, 2019
Genres:
Fantasy
Pages:
352
Format:
eARC
Source:
Publisher
Goodreads
Amazon
, 
Audible
, 
Barnes & Noble
, 
Apple



A biker and a cowboy must stop the apocalypse in the first book of the Blood and Bone modern western fantasy series.

His voice was rich, a much loved baritone, as he handed his seven-year-old grandson a gun.

"It's time we had a talk, you and I. You won't remember it, but you need to know it, and one day, when it's time, I'll call it up in you. You'll know who you are, and what you're intended to do. You'll be a soldier, boy. Sealed to it. Life and limb, blood and bone. Not a soldier like others are, for it's not the kind of war most people fight on earth. But because we're not 'most people,' you and I, it will be far more important. The fate of the world will hinge upon it."

Now no longer that wide-eyed child, Gabe is fresh out of prison, a leather-clad biker answering Grandaddy's peremptory summons to, of all places, a cowboy bar in Northern Arizona. He is about to find out just how different he is from "most people"—and to meet the stranger with whom he will be sealed: life and limb, blood and bone, conscripted to fight an unholy war unlike any other.

For the greatest trick the devil ever pulled was convincing the world he didn't exist.

When he does.

And Gabe, thrown into the unlikely company of a country-music-loving rodeo cowboy from West Texas, an ancient Celtic goddess of war, an African Orisha who sings volcanoes awake, a Chinese goddess of mercy, Nephilim, and Grigori, finds himself fighting a battle he was bred for, but wants no part of
I was sent Life and Limb by the publisher in print, then requested the eARC since that is easier for me to read. The blurb noted it as a modern western fantasy series. I liked the sound of it and the mythology.  However, it wasn't clear to me that it is about angels versus demons with religious connotations.
The biker and the cowboy have to figure things out as they go, each day. There is much they don't know or don't understand, other than they need to kill demons, so we don't know a lot.  I don't mind a mystery if I feel the ones solving it are competent. These guys may be  skilled at fighting and killing and weapons with knowledge of folklore and religion but they are not given a great understanding of their role and tasks
This was not the book for me. I was able to read it all without too much struggling but I do NOT enjoy the angels, demons and religious sort of thing. There was a lot of folklore which was more interesting. The story ends a bit abruptly as a demon is taunting them with notes and then photos, which is likely a setup for the next book in the Blood & Bone series. There was some humor I enjoyed.
"When Latin evolved as a language all those four thousand years ago, I don't think it was ever intended to be spoken with a Texas accent."
"It's a ball court," he said.

"Ball court?" That seemed unlikely. "How do you know?"

Remi stared up at me as if I were too stupid to live. "I read the sign."
GIVEAWAY: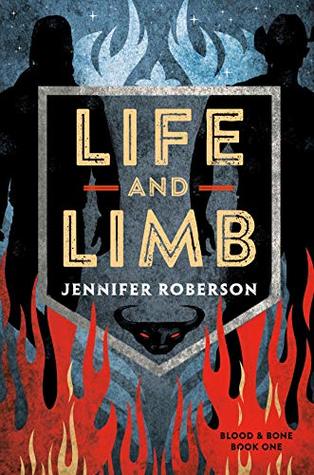 I'm giving away a new print ARC, US only.  This is a paperback advance reader copy. I read my digital ARC so it is unused.
Latest posts by Anne - Books of My Heart
(see all)
Reading this book contributed to these challenges:
Related Posts