The Sunday Post is a weekly meme hosted by Kimberly  @ Caffeinated Reviewer. It's a chance to share news~ A post to recap the past week, and showcase books and things we have received.

Stacking The Shelves is also a weekly meme hosted by  Tynga's Reviews and Marlene from Reading Reality.  It's all about sharing the books you are adding to your shelves, may it be physical or virtual. This means you can include books you buy in physical store or online, books you borrow from friends or the library, review books, gifts and of course ebooks!
---
Don't forget to look at my giveaways on the right sidebar.
Sunday, I did a bunch of blog hopping and email reading.  I made chocolate chip cookies earlier in the week which were a bit of a disaster because I forgot to adjust the recipe for the gluten free flour. So they were flat and dripping with butter, but the best tasting cookies ever!  I decided to try a new batch with an adjustment (since we gobbled that first batch up quickly) and they are less flat but I really need to increase the flour more.  After supper, I did make my first mask.
Monday, I made 3 more masks.  Tuesday I spent a lot of time on financial paperwork and phone calls.  Wednesday, my daughter made her first foray into the world since 3/16 to go to the chiro and then we picked up Chinese takeout.  After lunch, I made myself get out in the yard. I did some trimming of bushes, pulling weeds, and mowing the yard.
Thursday was the usual.  Friday I got a grocery order delivered from Aldis.  I also got my once every 2 months from Butcherbox.   I needed to finish reading my book for a blog tour on Saturday.  And I got to see that my weekly digest email worked as expected.  I also forgot to order the milk and so I scheduled a Food Lion delivery for Saturday morning.  Food Lion, for some reason, has all the favored products which have been discontinued at other stores. At least it's stuff I only need once every 2-3 months.  They also have  pretty good gluten free selections. Plus I saw homemade ice cream on Ilona Andrews' site and had to add that stuff so I could make ice cream on Sunday.
Saturday is the Dewey 24 hour read-athon.  I've always wanted to do it and it will count for COYER too.  I'll be buddy reading River Marked by Patricia Briggs with Kai.  I have ARCs to read also:  The Girl and the Stars by Mark Lawrence, Starbreaker by Amanda Bouchet, and Driving the Deep by Suzanne Palmer. I'll be listening to The Janes by Louise Luna (from the library).
---
Things I Learned This Week:
OK  if I'm asking for help, I'm also going to share the cool things I learn. You may already know them but hopefully it will help someone.
So I would love to subscribe to everyone's blog but there are a couple of issues I have.  One is that I already get so many emails a day it is overwhelming sometimes.  Another is while I may love the blogger, I don't read the same genres much of the time. In the latter case, I tend to just read their Sunday post and then go read some posts from the previous week which are of interest to me.
Many bloggers list their past and upcoming weeks posts in their Sunday posts and I have thought gee, I'd like to just subscribe to their Sunday posts.  I would do that here except I don't really do that in my Sunday post, the information is always on my right sidebar.
In light of my own preferences, I did a little research and created a new option on my subscription.  Now you can get the regular blog posts which is an email each time there is a new post, or you can get the weekly digest which will be on Friday mornings at 7am ET.   I may fiddle with the date / time and please feel free to comment on this if you have a preference.
This was an easy update to the subscription form, after adding a new list for the weekly digest and then choosing to add a list selection option to the form.  I use Mailpoet and I was able to read about this in their online help and implement it in about 30 minutes. Of course, I may have a few adjustments to improve it over the next few weeks.
So hopefully this will encourage more of you to subscribe to my blog, since I don't have very many subscribers.

Stacking the Shelves is hosted by Tynga's Reviews and Reading Reality.  These are the exciting ARCs I received this week (If you click on the cover, it will take you to the Goodreads entry):
Thank you so very much William Morrow; I am beyond ecstatic to have this one!     Another long time series favorite by Karen Rose – thank you Berkley!
(If you click on the cover, it will take you to the Goodreads entry)
Nothing.

Now the really scary one. This is all the Kindle and Audible freebies I grabbed this past week. You can see why I need to do Thrifty Thursday to be sure I read a few at least one each month.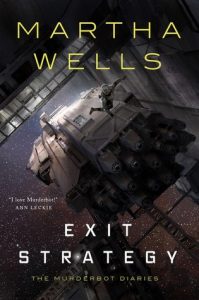 I really meant to cut back on freebies BUT  they are free so I guess that won't be happening.

I'm not including things like reviews posted or upcoming as they are always in the right sidebar. And, my challenge status is also there.
If you like this and want to see me do the Sunday post, as often as I can manage, leave me a comment and let me know.
Anne
Latest posts by Anne - Books of My Heart
(see all)