The Sunday Post is a weekly meme hosted by Kimberly @ Caffeinated Reviewer. It's a chance to share news~ A post to recap the past week, and showcase books and things we have received.

Stacking The Shelves is also a weekly meme hosted by Tynga's Reviews and Marlene from Reading Reality. It's all about sharing the books you are adding to your shelves, may it be physical or virtual. This means you can include books you buy in physical store or online, books you borrow from friends or the library, review books, gifts and of course ebooks!
---
Don't forget to look at my giveaways on the right sidebar.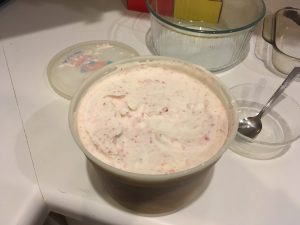 Sunday, I did some blog visiting. Then I made the Ilona Andrews recipe posted- homemade ice cream with fresh strawberries. So yummy! It makes a half gallon. I bought 2 special quart containers so we can make 2 flavors next time.
I also spent a few hours looking at Feedly and Bloglovin and trying to add the buttons for them. I added the buttons. The Bloglovin one worked but the Feedly one didn't. I found I do already have subscribers on those readers! I subscribed to several blogs on each to see how they work for me. I will eventually only use one when I see what I like. Someone also recommended Inoreader.
This week was a "do what has to be done at the last minute" week. Monday I finished my reading for my Tuesday review. Tuesday, I mowed the front yard and did some more reading. Wednesday, I did a Walmart pickup, mowed the back yard and finished my book for Thursday. I picked fresh lettuce from the garden for a salad for dinner.
Thursday, I messed around trying to figure out how to get my Feedly button to work. I tried reading support forums, and trial and error. After seeing the URL which went to the right place, I then researched html codes and got it to work. The total time was about 30 minutes with less than 5 minutes once I researched the html codes. Sigh. My daughter had an afternoon doc appt, only her 2nd time out since March 16 and again a doc appt. I had to finish reading for Friday's review and juggle the next week or so. I hope to be much more ahead of schedule for next week. Whew!
Friday I devoted to catching up on emails and blog visiting through email, Bloglovin and Feedly. I also worked on my month end info and updating challenge links and creating posts for new ARCs. It was a very satisfying day of catching up.
Saturday, I worked on the long neglected flannel sort and designing a new baby quilt. I also found some more fabric to make some face masks with elastic instead of ties. We didn't enjoy the ties and they tended to fray. At least, I'm progressing well with my review books for next week.
---
How do I do it?
Is there an audio player people use for MP3 files from the publisher other than Itunes? Just curious. I like the way it works when I get it in there correctly. But when something goes wrong, it's very difficult to modify. I wish the audiobooks came up with covers like music albums do.
If you have any tips for me, please comment.
---
Things I Learned This Week:
OK if I'm asking for help, I'm also going to share the cool things I learn. You may already know them but hopefully it will help someone.
People suggested some more ways to follow blogs including Feedly and Bloglovin. I added a Bloglovin subscription option on the right sidebar (it's the heart) and one for Feedly (it's the green square with the angled F). (Thanks new subscribers!)
I personally prefer Feedly so far. If anyone wants to know how to set up the URL for Feedly, I finally figured it out, by myself. Just comment or email me. The widget was already there in UBB, I just had to figure out the URL to put in it. I'm trying both and figuring out what will work best for me in the long-term.
---
April Reading: I had another good reading month. I managed to read 29 books. Some count for more than one challenge. I listened to 15 audiobooks, read 7 library books, 21 COYER reads, and 2 books which I already own.
All Library books (including ones not reviewed on the blog) 2020 Library Love Challenge
---
Bookish Resolutions update: I'm still behind because I hoped I would have broken down my goals more into tasks. I read library books I just wanted to read, however. I created post shells as I got ARCs.
I only managed to read 2 books I own (goal is 3 per month):
The Stranger by Harlan Coben (audio)
River Marked by Patricia Briggs
---

Stacking the Shelves is hosted by Tynga's Reviews and Reading Reality. These are the exciting ARCs I received this week (If you click on the cover, it will take you to the Goodreads entry):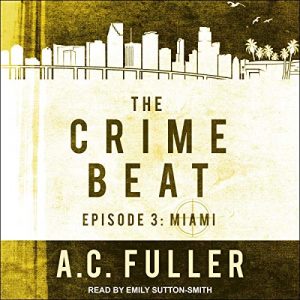 Thanks so much to Berkley, Montlake Romance, and Tantor Audio,
(If you click on the cover, it will take you to the Goodreads entry)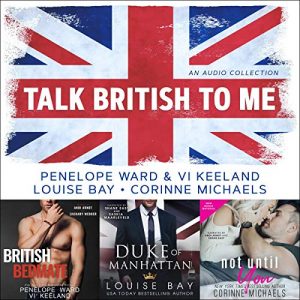 I couldn't pass this one up with 3 audiobooks, Shane East and Andi Arndt! The link is Audible since it doesn't seem to be on Goodreads yet.

Now the really scary one. This is all the Kindle and Audible freebies I grabbed this past week. You can see why I need to do Thrifty Thursday to be sure I read a few at least one each month.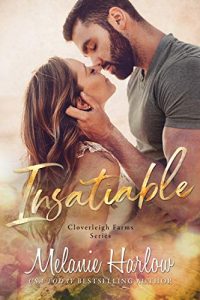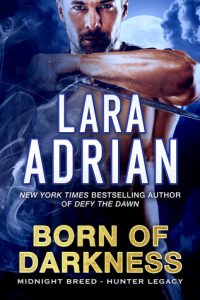 I really meant to cut back on freebies BUT they are free so I guess that won't be happening.

I'm not including things like reviews posted or upcoming as they are always in the right sidebar. And, my challenge status is also there.
If you like this and want to see me do the Sunday post, as often as I can manage, leave me a comment and let me know.
Anne
Latest posts by Anne - Books of My Heart
(see all)