The Sunday Post is a weekly meme hosted by Kimberly  @ Caffeinated Reviewer. It's a chance to share news~ A post to recap the past week, and showcase books and things we have received.

Stacking The Shelves is also a weekly meme hosted by  Tynga's Reviews and Marlene from Reading Reality.  It's all about sharing the books you are adding to your shelves, may it be physical or virtual. This means you can include books you buy in physical store or online, books you borrow from friends or the library, review books, gifts and of course ebooks!
---
Don't forget to look at my giveaways on the right sidebar.
Happy Mother's Day to the moms out there!
I've been spending a lot of time on setting up posts and working on things, figuring out things for the blog.  Feedly is really working out very well for my own blog visiting and is easier than so many emails. I still subscribe to several blogs by email though.
I continued on my usual stuff. Our weather is really pleasant. Sunday, I figured out a design for a baby boy quilt.  Tuesday, I finally made some more masks with elastic.  Wednesday, I went on a takeout run to get some favorites. Our monthly Amazon order arrived and I got my Lysol wipes!  Now we really do have everything.
I also did a big project to move all the readers and authors I was following from my Northwomn to BooksofMyHeart twitter.   I unfollowed a few people I didn't know who they were. I've been on Twitter for 10 years.  I'm making more of an effort to do book deals and that sort of thing on BOMH twitter too.  I see both accounts on Tweetdeck and they both get all the blog posts; it's more about what I follow so I can focus by "stream" on certain topics more easily.  For example, all the personal and  political / crafting / Harley type stuff is on Northwomn not BOMH.
Thursday, it was time to do more yard work. Friday I got a delivery from Aldi's.  Our state may be "opening" today but I'm staying home as much as possible this year.  We are fortunate we can make that choice. I FINALLY started cutting out a baby boy quilt on Friday and continued to work on it Saturday.
Next week is finals for my daughter's college classes. She has two short papers due today and a final on Monday.  Lulu has her annual vet checkup and booster shots this week. What she will hate most is having her toenails clipped though.
This is a big birthday week here with Robin last Thursday, Melanie tomorrow and me on Tuesday.
---
How do I do it?
If you have any tips for me, please comment.
OK  my problem is not with playing audios on my iPhone.  That works fine.  My problems are with using iTunes on my Windows computer.  Does anyone know of another audiobook manager to use on the computer.  In iTunes, I can make it work but I take it into Music, edit everything, then change to an Audiobook.  The problem is editing after that is tedious.
---
Things I Learned This Week:
OK  if I'm asking for help, I'm also going to share the cool things I learn. You may already know them but hopefully it will help someone.
I'm able to use iTunes which is now Books on my iPhone just fine.  The listening part on my phone is no problem.  My problem is the library management of my audiobooks on the iTunes part on the computer.
I did get great suggestions for players with the best suggestions being Android but I found an article with more ideas for both, although many are just services like Audible, Chirp or Overdrive which only work with audiobooks from their site.   I may fiddle around with Bookmobile and Bookplayer (not in the article).

Stacking the Shelves is hosted by Tynga's Reviews and Reading Reality.  These are the exciting ARCs I received this week (If you click on the cover, it will take you to the Goodreads entry):
Thanks so much to      Kimberly Kincaid, Harper Audio,  Recorded Books
(If you click on the cover, it will take you to the Goodreads entry)
I bought some audios from the new 2-1 sale at Audible which is running 145 days?
Then I chose a legal thriller for my Prime First read.  Slickdeals had some weird deals for less than a dollar and I picked up The Art of War.

Now the really scary one. This is all the Kindle and Audible freebies I grabbed this past week. You can see why I need to do Thrifty Thursday to be sure I read a few at least one each month.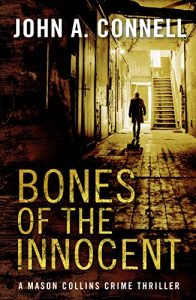 I really meant to cut back on freebies BUT  they are free so I guess that won't be happening.

I'm not including things like reviews posted or upcoming as they are always in the right sidebar. And, my challenge status is also there.
If you like this and want to see me do the Sunday post, as often as I can manage, leave me a comment and let me know.
Anne
Latest posts by Anne - Books of My Heart
(see all)