The Sunday Post is a weekly meme hosted by Kimberly  @ Caffeinated Reviewer. It's a chance to share news~ A post to recap the past week, and showcase books and things we have received.

Stacking The Shelves is also a weekly meme hosted by  Tynga's Reviews and Marlene from Reading Reality.  It's all about sharing the books you are adding to your shelves, may it be physical or virtual. This means you can include books you buy in physical store or online, books you borrow from friends or the library, review books, gifts and of course ebooks!
---
Don't forget to look at my giveaways on the right sidebar.
Sunday I was up blog visiting and then made pancakes and bacon for brunch.  I finally got some time in on the baby boy quilt and it is taking shape.   Monday, I got a delivery.  My romaine lettuce is all ready so I gave a head to each neighbor and one to the Instacart shopper and have been eating some myself, of course.   Oh  it was so yummy   Also delicious is another batch of homemade ice cream I made. I divided it in half so I could make caramel and fresh raspberry.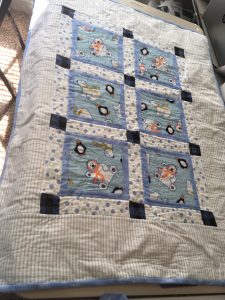 Tuesday, I cleared the tables of flannel sort project so I could have space to put together the layers of the quilt. I went on to quilting it over the next couple days.  Thursday, my new steam iron (I ordered it for my birthday since the old one is probably 40 years old) arrived.
Wednesday, my daughter took her last final so she's done!  She starts summer school Monday but just one class in Art Appreciation online. Thursday, we got a used book for $50  when it would have been $166 from the bookstore.  I stopped into both Lowes and Home Depot but nobody had broccoli plants.  We picked up our stuff at the pharmacy drive thru and Lulu had her checkup.  She got all her shots updated.  She's in great shape except she's gained 6 pounds and needs to go on a diet!  Yeah, we've been feeding her too many treats.
I did a good job with blog prep and reading this week, so I'm not reading the day before the review.  I'm buddy reading with Stephanie starting Saturday for COYER.  While listening, I finished the hand stitching of the binding so the baby boy quilt is complete.  I also did some challenge updating so I don't have to do it all at the end of the month.

Stacking the Shelves is hosted by Tynga's Reviews and Reading Reality.  These are the exciting ARCs I received this week (If you click on the cover, it will take you to the Goodreads entry):
Thanks so much to Tantor Audio. InkSlingerPR.
(If you click on the cover, it will take you to the Goodreads entry)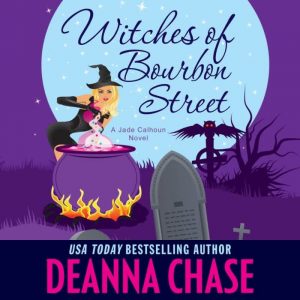 I've been eyeing this $0.99 deal at Chirp all month because I love Gabra Zackman.

Now the really scary one. This is all the Kindle and Audible freebies I grabbed this past week. You can see why I need to do Thrifty Thursday to be sure I read a few at least one each month.
I really meant to cut back on freebies BUT  they are free so I guess that won't be happening.

I'm not including things like reviews posted or upcoming as they are always in the right sidebar. And, my challenge status is also there.
If you like this and want to see me do the Sunday post, as often as I can manage, leave me a comment and let me know.
Anne
Latest posts by Anne - Books of My Heart
(see all)