Review copy was received from Publisher. This does not affect my opinion of the book or the content of my review.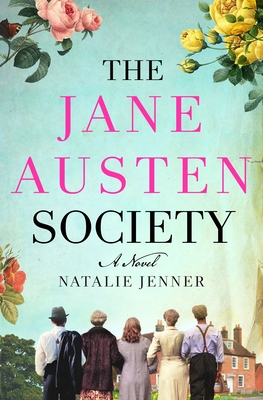 The Jane Austen Society
by
Natalie Jenner
Narrator:
Richard Armitage
Published by
St. Martin's Press
,
MacMillan Audio
on May 26, 2020
Genres:
Historical Fiction
Pages:
320
Length:
9 hours, 55 minutes
Format:
ARC
,
Audiobook
Source:
Publisher
Goodreads
Amazon
, 
Audible
, 
Audiobook
, 
Barnes & Noble
, 
Apple





Just after the Second World War, in the small English village of Chawton, an unusual but like-minded group of people band together to attempt something remarkable.

One hundred and fifty years ago, Chawton was the final home of Jane Austen, one of England's finest novelists. Now it's home to a few distant relatives and their diminishing estate. With the last bit of Austen's legacy threatened, a group of disparate individuals come together to preserve both Jane Austen's home and her legacy. These people—a laborer, a young widow, the local doctor, and a movie star, among others—could not be more different and yet they are united in their love for the works and words of Austen. As each of them endures their own quiet struggle with loss and trauma, some from the recent war, others from more distant tragedies, they rally together to create the Jane Austen Society.

A powerful and moving novel that explores the tragedies and triumphs of life, both large and small, and the universal humanity in us all, Natalie Jenner's The Jane Austen Society is destined to resonate with readers for years to come.
When I spotted the title, I pictured a much different story- one that had a modern group of eclectic people sipping their wine or tea, discussing Austen's works and eventually their personal lives.  But, then I noticed the blurb and a spark of excitement leaped in me because this wasn't 'a' Jane Austen society (or book club or fan club) this was 'THE' Jane Austen Society as in a fictional account of the very first one set in her home village of Chawton, no less, during the Post-WWII period.  I was now deeply interested and took up my earbuds to enjoy the melodious voice of Richard Armitage tell me the story of The Jane Austen Society.
The story gets its inauspicious start when a tired farmer, Adam Berwick, clumps along his path home to the village and takes a short cut through the church graveyard for a bit of quiet time to himself only to encounter a gorgeous woman with the enthusiasm of a fangirl looking for bits of her favorite authoress, Jane Austen.
The encounter is like the drop of a stone into a pond.  Softly, gently goes the stone in and gradually the ripples form and the waves expand outward when first Adam, then bittersweet Dr. Gray, and pert school teacher who went through personal tragedy, Adeline Grover, are introduced.  They form the casual book club which grows into something more as others and their stories are added.  A society of people from all walks of life forms to protect and introduce the heritage of a small village authoress, whose books are timeless to a world needing to rediscover a literary great.
The Jane Austen Society starts slow and starts with a few voices to build into a full and rich cast that I enjoyed meeting and found each of them interesting.  The pace marches steadily as the conflict becomes known and is taunt with a quiet tension by the end though yes, it could lag a tad in the middle spots.  The backstories build into the present to reveal people with private struggles and also a few romances that follow the pattern of some of those in Austen's books.
It was a beautiful, poignant piece that left me vested in the characters and the author who inspired them.  I had the urge to find the nearest Jane Austen Society chapter and hope it would feel the same as this lovely group.  Those who enjoy 20th Century Historical Fiction with a gentle character-driven plot should definitely give this a go.
Narration:
Already a tremendous fan of Richard Armitage acting and narration works, I thought his mellow and easy-paced voice matched the tone and writing style, splendidly.  He wielded the voices and emotions of the large cast of main characters so well that I never got lost when the characters took turns being in the spotlight.  He made an already strong story even better.
Listen to a clip:

Rating Breakdown
Narration (Audio)
Overall:
Related Posts