River Marked
by
Patricia Briggs
Narrator:
Lorelei King
Series:
Mercy Thompson #6
Published by
Penguin Audio
,
Ace
on March 2, 2011
Genres:
Urban Fantasy
Pages:
337
Length:
8 hours, 56 minutes
Format:
Audiobook
,
eBook
Source:
Purchased
Goodreads
Amazon
, 
Audible
, 
Audiobook
, 
Barnes & Noble
, 
Apple




Being a different breed of shapeshifter-a walker-Mercy Thompson can see ghosts, but the spirit of her long-gone father has never visited her. Until now, on her honeymoon with the Alpha werewolf Adam. An evil is stirring in the depths of the Columbia River-and innocent people are dying. As other walkers make their presence known to Mercy, she must reconnect with her heritage to exorcise the world of the legend known as the river devil...
This is my third time reading River Marked, and I find that each time through I glean more tidbits and information I missed before. I'm discovering I love this series more and more with each re-read! Mercy is a such an amazing character: intelligent, a pro at reading situations and people, able to come up with a smart, strategic response to complicated situations that make her a force to be reckoned with. I admire her clever thinking as she handles whatever comes at her!
River Marked takes us along with Adam and Mercy on their luxury camping honeymoon. I loved their couple time, just the two of them together able to enjoy each other. Such a treat because it hasn't been an easy road to get here.  Trouble and excitement follow, of course, because nothing can be simple or boring in Mercy's life. A river monster, psycho otters, other shifters and Coyote show up to make things interesting. By the end, I was at the edge of my seat hoping everything would turn out alright, and I have to say, I felt the same the third time through even though I knew what happened!
We learn more about Mercy's heritage from Coyote, and even though she connected with other walkers, it seemed that (to me, at least) Mercy is an original.


Narration:
I've read this series by audio book each time through, and I highly recommend the audio version. Lorelei King's performance is perfection! Her voice is Mercy Thompson to me.  She has a rich, warm voice with a slightly sarcastic and humorous tone that I find perfect for Mercy. The story and characters come to life with her narration!
Listen to a clip:

---
Games:
Who said (enter the answer in the Rafflecopter, don't put in the comments)
"Your ability to survive anything that gets thrown at you sometimes leaves the rest of us swallowing ulcer medication for days afterward. I don't like the taste of Maalox."
There are other options in the rafflecopter for you to enter discussion questions and quotes to share.
---
Share your review/ thoughts on River Marked:
I thought it might be fun to link up reviews so we can find them all easily.  It can be a link to Goodreads or a blog, or wherever you have a review (short or long).
Mister Linky's Magical Widgets — Easy-Linky widget will appear right here!
This preview will disappear when the widget is displayed on your site.
If this widget does not appear,
click here
to display it.
---
Observations and questions you shared from Silver Borne:
(Thank you  so much for sharing!)
I hated Mary Jo even more than the first 2 times through. Still not a big fan of her, even though she tried to make good. She did it for Adam not for Mercy.
---
Quotes you readers shared from Silver Borne:
(Thank you for sharing!)
"Since I love you, as you are, where you are–it hardly makes sense for me to kick about it when you act like yourself." – Adam
If I hadn't taken the gold rope of our bond, I knew Adam would have sat on me and hog-tied me with it. I liked that. A lot.
---
Schedule:   
We are doing one book every 4 weeks, posting on Fridays.
May 22:  River Marked: Rachel at Waves of Fiction
Jun 19:   Frost Burned   –  Jonetta at the Blue Mood Cafe
Jul 17:    Night Broken – Jennifer the Book Nympho (now at That's What I'm Talking About)
Aug 14:   Fire Touched – Robin
Sep 11:    Silence Fallen – Sophia 
Oct 9:     Storm Cursed  – Angela at My Guilty Pleasures
Nov 6:    Smoke Bitten   –  Anne
Miss a post?
Jan 3:    Moon Called – Anne
Jan 31:   Blood Bound  – Melanie
Feb 28:   Iron Kissed – Carole at Carole's Random Life in Books
Mar 27:   Bone Crossed – KC
Apr 24:   Silver Borne – Berls at Because Reading
---
Be sure to enter the giveaways!!!
Giveaway:
Digital copy of Frost Burned from Amazon (US only ) :

Grand Prize Giveaway:
I am still developing the complete grand prize package which I will update here as we go along in the Read-along. I know it will contain the MP3 audio versions of the books from Brilliance Audio, probably signed as I intend to go see Patricia Briggs at a conference or two this year.  It will also contain swag from those events.  There will be a Mercy Thompson enamel pin from AceRoc.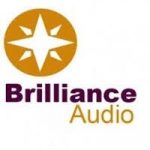 Latest posts by Anne - Books of My Heart
(see all)
Reading this book contributed to these challenges:
Related Posts