Just when she thought getting into a car accident in her beloved VW Rabbit on Black Friday is the worst, Mercy learns that in the absence of she and Jessie that the majority of the werewolf pack is taken hostage with only a silver-sick Ben who barely escaped left to tell the tale.  Of course it all starts off so mundane and then Mercy is dropped right into her next deadly adventure.
Frost Burned is book seven in the Mercy Thompson series and is book ten in the Mercy Thompson world which includes the Alpha and Omega series.  Up until now, readers/listeners could easily get away with reading one series or the other since they ran parallel, but never actually crossed paths.  Keeping up with both series had several things referenced in Frost Burned make much more sense and a crossover character took on a more lively significance.
Frost Burned is another book in the series I barely remembered from my only reading.  It was exciting to pick up my earbuds, after waiting my turn on the library list, to see how events came about for Mercy and the usual suspects in the series.
Mercy is one of the few heroines that is both easily relatable with her job as mechanic and her underdog status as a supernatural and an exciting action heroine who makes the tough decisions and gets it done even if she has been left near death many times.  She's got grit and gumption, but is also vulnerable and contemplative.  Each book reveals more about her and her expanding relationships.
Her marriage with Adam, the alpha of the local werewolf pack, occurred in the last book after two previous books of them on solid ground in a permanent mating.  You'd think that now they are living out their happily ever after that the romance would go stale, but it does not because the author shows how much work building on early love and maintaining endearing love can be.  Much of the book, Mercy and Adam are apart and doing what they have to do on their end, but yet, they learn that fear for one another and trusting in the other's abilities must happen.  Mercy is also in the new role of stepmom to Jessie and that it has changed their heretofore all fun and friends relationship.  Naturally, some of the pack are still giving her grief over not being a werewolf and mated to their alpha.
Other gems in this latest story are seeing a previous small bit character, Tad, come into the spotlight.  Tad is Zee's son.  Until now, Tad was merely his half-human son in the background.  Tad showed that he was not to be discounted as a solid sidekick even if the fae race saw little in him of worth (Zee is not one of these and sent Tad to help Mercy while secretly hoping Mercy could help Tad through Zee's forced abandonment).   Oh, oh, a mention of Marsilia's past as the mistress of the Lord of Midnight and that history was introduced here and how cool that a later book pursues that storyline to the hilt which I didn't remember when I read Silence Broken for the first time.   Also, this was the first time that someone other than Mercy narrated the story.  I forgot about those couple of scenes that were from Adam's POV and relished them so much.
What really struck me in this one was Mercy's fight to do what was right even when others and her own emotions and desires wanted to take a different route.  She doesn't just do right when it's convenient or expected and it is never an easy choice for her.  I think it is elements like this that show why this series stands the test of time.
It was also full of mystery and intrigue, intense action, and those big twists that keep a reader/listener from getting complacent.
If urban fantasy is your game and you have been holding off on this series, don't.  If it's not your thing, this series might very well be the exception so don't let that hold you back.  For existing fans, re-reading/listening to this series shows it will hold up to that level of scrutiny, too.
My thanks to Anne for hosting this sensational Read-along.
Narration:
Lorelei King… gah!  She's the ultimate in top narrators out there!  From her fab low, husky Mercy voice to all the voices including Stefan and Marsilia's Italian and Zee and Tad's German, she just makes it all come to life.  An already abso-fab series is made even better.
Listen to a clip:

---
Games:
Who said (enter the answer in the Rafflecopter, don't put in the comments)
"Love is both useful and powerful– but seldom convenient. "
There are other options in the rafflecopter for you to enter discussion questions and quotes to share.
---
Share your review/ thoughts on Frost Burned:
I thought it might be fun to link up reviews so we can find them all easily.  It can be a link to Goodreads or a blog, or wherever you have a review (short or long).
Mister Linky's Magical Widgets — Thumb-Linky widget will appear right here!
This preview will disappear when the widget is displayed on your site.
If this widget does not appear,
click here
to display it.
---
Schedule:   
We are doing one book every 4 weeks, posting on Fridays.
So I messed up telling Jonetta the wrong date for Frost Burned, so Sophia stepped in to review. I really feel badly for ruining the schedule for Jonetta. I'm sorry.  So now I'm looking for a new person to provide their review for Silence Fallen.  Leave me a comment or email me if you want to do it.
Jun 19:   Frost Burned   –  Sophia
Jul 17:    Night Broken – Jennifer the Book Nympho (now at That's What I'm Talking About)
Aug 14:   Fire Touched – Robin
Sep 11:    Silence Fallen – ???
Oct 9:     Storm Cursed  – Angela at My Guilty Pleasures
Nov 6:    Smoke Bitten   –  Anne
Miss a post?
Jan 3:    Moon Called – Anne
Jan 31:   Blood Bound  – Melanie
Feb 28:   Iron Kissed – Carole at Carole's Random Life in Books
Mar 27:   Bone Crossed – KC
Apr 24:   Silver Borne – Berls at Because Reading
May 22:  River Marked: Rachel at Waves of Fiction
---
Be sure to enter the giveaways!!!
Giveaway:
MP3 audiobook of Night Broken, Fire Touched and Shifting Shadows provided by Brilliance Audio (US only ) :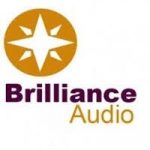 Grand Prize Giveaway:
I am still developing the complete grand prize package which I will update here as we go along in the Read-along. I know it will contain the MP3 audio versions of the books from Brilliance Audio, probably signed as I intend to go see Patricia Briggs at a conference or two this year.  It will also contain swag from those events.  There will be a Mercy Thompson enamel pin from AceRoc.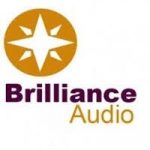 Rating Breakdown
Narration (Audio)
Overall:
Reading this book contributed to these challenges:
Related Posts