The Sunday Post is a weekly meme hosted by Kimberly  @ Caffeinated Reviewer. It's a chance to share news~ A post to recap the past week, and showcase books and things we have received.

Stacking The Shelves is also a weekly meme hosted by  Tynga's Reviews and Marlene from Reading Reality.  It's all about sharing the books you are adding to your shelves, may it be physical or virtual. This means you can include books you buy in physical store or online, books you borrow from friends or the library, review books, gifts and of course ebooks!
---
Don't forget to look at my giveaways on the right sidebar.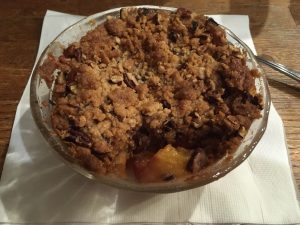 I'd made peach crisp Saturday night.  Sunday was the usual blog visiting. I also had the new experience of the COYER Book Club in a Facebook room.  It was fun to see everyone.  I had only read one of the four books – A Study in Charlotte which I did really enjoy.  We decided to only do 2 books in August. I am leading the discussion on one of them – The Last Move by Mary Burton.  It's an author I enjoy and I am working on her backlist. It was available at Kindle Unlimited.
The week has started out HOT.  Monday, I paid bills, handled a bunch of emails, reviewed some medical and financial information.  It felt good to have some of those tasks out of the way.  Now I just need to file a bunch of paperwork.   I was worried for some reason about using the new grill for the first time. I grilled salmon for dinner and it went just fine.  Monday was my mother's 93rd birthday.
As the week continued, I lost focus.  I'm getting very concerned about the level of lies and unkindness in the world.  So I lost energy for doing things.  Wednesday, I was doing some email cleanup. I have a folder with emails for all my Kindle purchases which includes freebies.  I created a new folder for freebies, so my regular Kindle folder would only have the ones I paid to get.  I went through every email, getting them to the right folder,  almost 4000 emails. I found lots of books I want to read! I'm actually shocked I was only down that rabbit hole for 3 hours.
Then I went on a new tangent.  I had just finished The Silent Wife by Karin Slaughter. It is in the Will Trent series, which is preceded by the Grant County series.  I had some character confusions. I was able to clear some of it by asking Jonetta (who has some amazing character lists)  and then I also checked out the ebook for every Will Trent book #3-8.  I skim reread #3 Undone, and then searched the rest to see if a character was in them.  Nope.  I just shouldn't read books out of order.
I need to water the tomatoes a bit less, some are getting blossom rot. The greens beans look like they need it; they are barely starting.  The forecast always shows 3 days or so of mid-90s (32C) and then high chances of rain and cooler temps in the 80s.  So pretty much it has stayed in the mid 90s.
Thursday the neighbor right next door texted me they are selling their house.  They are the only neighbor I know very well, so I'm sad to see them go.
Friday we settled on the classes for Fall and paid tuition. My daughter will take World Civilizations I and Music Appreciation.  She would take other / more classes on campus but two is enough for online  Friday night I read until 4am, which made Saturday more challenging. I started with a headache.  I made pumpkin muffins & bread my daughter likes. I updated my challenges.
---
How do I do it?
This is just a curiousity question.  How many ARCs do you have?  I currently have 18 on Netgalley with only a few overdue, some won't be published until November.  I also have audio ARCs, about 7, with 3 of them being older.
If you have any tips for me, please comment.
---
July Reading:  I had another good reading month.  I managed to read  25 books. Audiobooks continue to help me read more. Some count for more than one challenge.  I listened to 11 audiobooks, read 7  library books, 17  COYER reads,   and  4  books which I already own.
All Library books (including ones not reviewed on the blog)  2020 Library Love Challenge
---
Bookish Resolutions update:   I'm not having a good time breaking down my goals any further and we are well into the year.   I read many library books I just wanted to read, however.  I created post shells as I got ARCs. I have a standard type of information I am using for the Library Love emails and am working on a new plan for next year.
I did manage to read 4 books I own (goal is 3 per month):
Agent 355 by Marie Benedict (audio)
Night Broken by Mercy Thompson
Truth and Lies by by Caroline Mitchell (audio)
This Christmas by Jeannie Moon
---

Stacking the Shelves is hosted by Tynga's Reviews and Reading Reality.  These are the exciting ARCs I received this week (If you click on the cover, it will take you to the Goodreads entry):
Thanks so much to Tachyon Publications, and Ace Roc Books.
(If you click on the cover, it will take you to the Goodreads entry)
NOTHING.

Now the really scary one. This is all the Kindle and Audible freebies I grabbed this past week. You can see why I need to do Thrifty Thursday to be sure I read a few at least one each month.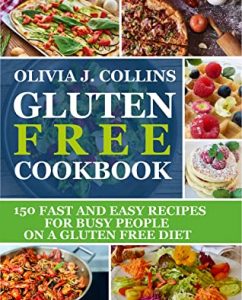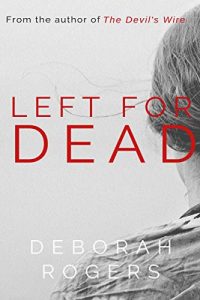 I really meant to cut back on freebies BUT  they are free so I guess that won't be happening.

I'm not including things like reviews posted or upcoming as they are always in the right sidebar. And, my challenge status is also there.
If you like this and want to see me do the Sunday post, as often as I can manage, leave me a comment and let me know.
Anne
Latest posts by Anne - Books of My Heart
(see all)