The Sunday Post is a weekly meme hosted by Kimberly  @ Caffeinated Reviewer. It's a chance to share news~ A post to recap the past week, and showcase books and things we have received.

Stacking The Shelves is also a weekly meme hosted by  Tynga's Reviews and Marlene from Reading Reality.  It's all about sharing the books you are adding to your shelves, may it be physical or virtual. This means you can include books you buy in physical store or online, books you borrow from friends or the library, review books, gifts and of course ebooks!
---
Don't forget to look at my giveaways on the right sidebar.
Sunday, I felt like a hamster on a wheel trying to do all the things I wanted to do.  Apparently, there was an earthquake, in North Carolina, before I woke up. I kinda feel bad I missed it but hey, I was sleeping well for a change. My daughter did a gastro cleanout (sort of like a colonoscopy prep).   I was eating leftovers and blog visiting.
Monday I did more reading and reviews.  I also did more desk cleanup and organization.  Tuesday, I picked up an order at Walmart.  Then it was early enough I decided to mow the lawn even though it was supposed to rain.  The grass was so long I had to empty the bag multiple times and both batteries were dead with just a little strip left.   I pulled weeds all over the yard.  I got the last part of the grill taken apart and into the garbage.  I finished my audiobook while I created some post setups.
Wednesday, we had phone calls with the doctor as annual checkups.  Then I did a second Walmart pickup to get items they were out of stock at the other location.  They were still out of stock for the item I most wanted so I placed an order at another location for Thursday.  Finally, I was able to get it.  The temperature is about 5 degrees cooler but although it was supposed to rain every day, it hasn't.   I discovered the blog was no longer auto posting my reviews to Goodreads so I figured out how to fix it.  I don't know how it got disconnected.
Friday was finally a day where I could just stay home and work on things.  I mostly read and relaxed though. Saturday we finally had some rain . This next week the temps look slightly cooler.   The tomatoes are gangbusters but the green beans aren't really producing.   My fall plants of SDB iris and daylilies arrived and I hope to plant Monday with a north wind.  So I'm working on garden design today. I could have done this when I ordered them a couple months ago but didn't.
My daughter's summer break is coming to an end with classes starting Monday.  We didn't get to work together on projects much but it's just not that kind of year.  I did make a new gluten-free recipe for pumpkin donuts with a maple glaze.
Early voting starts here October 15th. I researched a bunch of stuff yesterday. I would drive people to the polls if not COVID. We talked last night about doing that rather than absentee if the post office is too damaged.  We could also take them to the election office.  I'm afraid now the absentee ballots will be contested all over by Trump.  When we voted in the primaries earlier this year, it was not crowded.  If we go during the normal working hours with masks, maybe we could do it. If we do the absentee, we will do it immediately when we get it and take it right to the election offices.  Vote people!

Stacking the Shelves is hosted by Tynga's Reviews and Reading Reality.  These are the exciting ARCs I received this week (If you click on the cover, it will take you to the Goodreads entry):
Special squealing thanks to Harper Audio!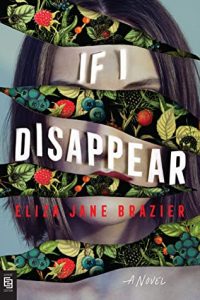 Thanks so much to Thomas Nelson, and Berkley.
(If you click on the cover, it will take you to the Goodreads entry)

Now the really scary one. This is all the Kindle and Audible freebies I grabbed this past week. You can see why I need to do Thrifty Thursday to be sure I read a few at least one each month.
I really meant to cut back on freebies BUT  they are free so I guess that won't be happening.

I'm not including things like reviews posted or upcoming as they are always in the right sidebar. And, my challenge status is also there.
If you like this and want to see me do the Sunday post, as often as I can manage, leave me a comment and let me know.
Anne
Latest posts by Anne - Books of My Heart
(see all)