The Sunday Post is a weekly meme hosted by Kimberly  @ Caffeinated Reviewer. It's a chance to share news~ A post to recap the past week, and showcase books and things we have received.

Stacking The Shelves is also a weekly meme hosted by  Tynga's Reviews and Marlene from Reading Reality.  It's all about sharing the books you are adding to your shelves, may it be physical or virtual. This means you can include books you buy in physical store or online, books you borrow from friends or the library, review books, gifts and of course ebooks!
---
Don't forget to look at my giveaways on the right sidebar.
Sunday I was happy to get right to work on several things. I'm happy to say I managed to do some things on my list so I'm feeling better.  I was surprised I had the energy since I read until 3:30am.  It was a cooler day so the only thing I did was blow leaves to the back of the yard.
Monday was warmer and more suited to jumping into more yardwork.  The stump grinder came to take out the stumps in the front yard so I could plant the gardenia and everblooming azelea.  I spent time picking out wood chips and roots, digging into clay , and mixing in composted soil to prepare for planting.  It's hard work and turned me into a mudball.  I picked basil to make pesto pasta for dinner.  Our yard waste is full; our composter is full.  Our garbage is getting full.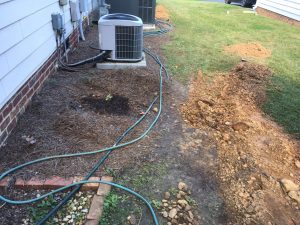 Tuesday, I went early (for me) at 8am to do a Walmart pickup.  Then I read some emails and wrote a review. I finished power washing one set of blinds on both sides, did some of the sidewalk and the blocks for the front little garden.  After dinner, I needed to set up shells for more posts and notify winners about prizes.
Wednesday I slept in a little and then made a big brunch with blueberry and chocolate chip pancakes and bacon.   I got the one set of power washed blinds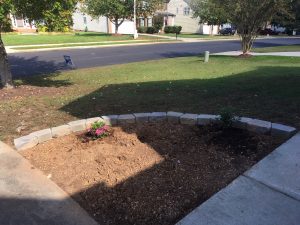 up in the dining room.  I put all the stones around the new front little flower bed since I had power washed them yesterday.  Then I dug a big hole to plant the everblooming lilac.  Since they did garbage and yard waste pickup this morning,  I could start refilling them.   I got an Aldi Instacart.
Thursday, I lollygagged in the morning finishing my library book.  I finally started the book club read for COYER book club this Sunday.   I had a couple reviews to write.  I had big plans for the day but limited time. I watered all the new plantings, did some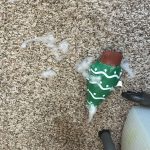 laundry and looked at the new course catalog for Spring for my daughter.   At night was the neighborhood book club,  where I enjoy the socialization but am concerned about being indoors and no masks.  The people are lovely.  We didn't talk very much about books either.  I am not sure I will continue in this format.  After club, my daughter and I took a 2 mile walk with Lulu.
Friday, another gorgeous day, where I finished reading a freebie which was very good. I power washed the second set of blinds. I did the weed and feed for the front yard.  I really need to set up post shells but have been sort of saving those for Saturday when I can do them while listening to an audiobook.  There's a new baker in our neighborhood who does gluten free and she made apple cider donuts, so I bought some for breakfast Saturday.  Ugh  I haven't gotten to Feedly for 2 days. My daughter got a perfect score on her Music quiz.
Saturday,  I'm doing the Dewey Readathon.  I read some of Fatal Deception by April Hunt.  Then I listened to the COYER Book Club book  A Darker Shade of Magic by VE Schwab while doing laundry, running the dishwasher, and putting up the blinds I power washed yesterday. I finished it and started another audio.  I finally worked on all the posts I needed to set up but I'm not finished. And I still didn't get to Feedly.  I did get a list of projects organized for the upcoming week.  Sunday will rain so I hope to get more of the computer work on posts and reviews caught up.
---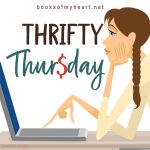 Thrifty Thursday will be this week, October 29th.  In November, I am planning for Thanksgiving Day, November 26th.  In December, it will be December 17th.   Hopefully,  you can read some of your freebies and link them up so we all know which ones are better than others.
---

Stacking the Shelves is hosted by Tynga's Reviews and Reading Reality.  These are the exciting ARCs I received this week (If you click on the cover, it will take you to the Goodreads entry):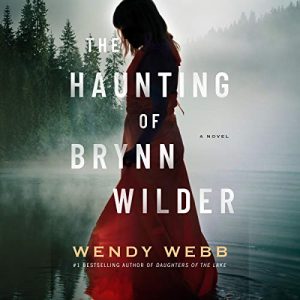 Thank you so very much to Brilliance Audio, Tantor Audio, and Karen Grey (White) ( the audiobook) !
(If you click on the cover, it will take you to the Goodreads entry)
I finally selected my Prime free First Reads or whatever the program is called now.   I won a giveaway of Raven Lady at Books, Bones & Buffy!  I got Junkyard Druid at Chirp for 99¢.    Then I got 4 Lauren Blakely audios for 1 credit in The One Collection.

Now the really scary one. This is all the Kindle and Audible freebies I grabbed this past week. You can see why I need to do Thrifty Thursday to be sure I read a few at least one each month.
I really meant to cut back on freebies BUT  they are free so I guess that won't be happening.

I'm not including things like reviews posted or upcoming as they are always in the right sidebar. And, my challenge status is also there.
Anne
Latest posts by Anne - Books of My Heart
(see all)