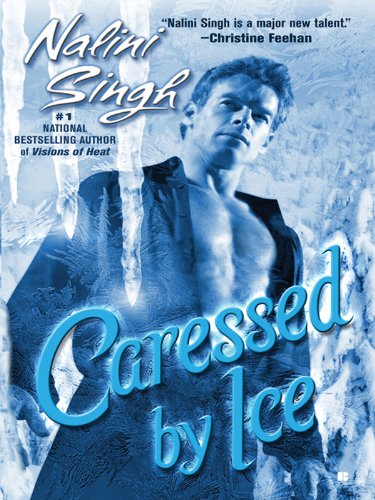 Caressed by Ice
by
Nalini Singh
Series:
Psy-Changeling #3
Published by
Berkley
on September 4, 2007
Genres:
Paranormal Romance
Pages:
388
Format:
eBook
Source:
Purchased
Goodreads
Amazon
, 
Audible
, 
Audiobook
, 
Barnes & Noble
, 
Apple





As an Arrow, an elite soldier in the Psy Council ranks, Judd Lauren was forced to do terrible things in the name of his people. Now a defector, his dark abilities have made him the most deadly of assassins—cold, pitiless, unfeeling. Until he meets Brenna…

Brenna Shane Kincaid was an innocent before she was abducted—and had her mind violated—by a serial killer. Her sense of evil runs so deep, she fears she could become a killer herself. Then the first dead body is found, victim of a familiar madness. Judd is her only hope, yet her sensual changeling side rebels against the inhuman chill of his personality, even as desire explodes between them. Shocking and raw, their passion is a danger that threatens not only their hearts, but their very lives…
Caressed by Ice by Nalini Singh is the third book in the Psy-Changeling series. The series delivers a hot paranormal romance with an overall arc involving Psy, humans and shifters. In Caressed by Ice, the roles are reversed and our Psy is male. Intense and filled with banter Singh gave me a couple I could sink my teeth into and root for.
Judd Lauren is an Arrow, an élite soldier in the Psy ranks who defects when his entire family was slated to be destroyed. Hiding among the shifters and working with the resistance he has not let go of the silence because he fears it will unleash his murderous instinct. Gads, Judd made me swoon on so many levels. I felt for this mighty warrior who carries such a heavy burden. Seeing him come undone and break his chains around Brenna was delicious.
Brenna Shane Kincaid is a badly damaged. She is a  fierce wolf who survived an abduction by a brutal Psy serial killer. She fears she is slipping into madness as visions of blood and murder fill her dreams. With over protective brothers and a fear of opening up to others, she finds herself drawn to Judd. The tale that unfolds delivered a hot, sexy, tender, humorous romance and I found myself lost within their story. Brenna has been altered and her impact to the overall arc was fascinating. I loved how fearless, determined and oh so stubborn she was.
The overall arc continues as we move farther into the Psy world and that of the Silence. This time they are trying to weaken the pacts, and someone within the Psy network is implanting the next protocol in the Silence. They are attempting to achieve a hive mentality that will give them ultimate power. This power-hungry group will not hesitate to use their own young as test subjects.
Caressed by Ice was another wonderful addition to the overall series. I loved watching the packs work together and learning more about this world. I am anxious to move on to the next couple in Mine to Possess.
Quotes From Caressed By Ice
"God, you're sexy when you talk Psy."
"She was more than willing to let him walk off his temper. And the man had one, even if he wasn't willing to admit it."
"You're walking funny," Lucy said, a shit-eating grin on her face. Five days of out of this world sex with a starving man could do that to a girl.

"You're just jealous." Brenna pushed through the door into DarkRiver's business HQ.

Lucy made a mournful face. "Yes, I am. Goddamn but your man is hot. And he smiles at you! I've seen him do it, even if no one believes me."
---
Games:
Who said (enter the answer in the Rafflecopter, don't put in the comments)
"Oh, for crissakes, don't give me any shit. I've had it up to here with men and their attitudes."
There are other options in the rafflecopter for you to enter discussion questions and quotes to share.
The quote for Who said "Tell a child something often enough and she starts to believe it." in Visions of Heat was Sascha.
The villain was The Scotts.
---
Share your review/ thoughts on Caressed by Ice:
I thought it might be fun to link up reviews so we can find them all easily.  It can be a link to Goodreads or a blog, or wherever you have a review (short or long).
Mister Linky's Magical Widgets — Easy-Linky widget will appear right here!
This preview will disappear when the widget is displayed on your site.
If this widget does not appear,
click here
to display it.
---
Observations and questions you shared from Visions of Heat:
(Thank you  so much for sharing!)
The NetMind has an evil twin! I'm looking forward to more developments regarding them both.
I wonder if every designation experiences the psy net differently, based on their strenghts?
Vaughn had terrible parents. Vaughn cared about his sister.
Faith doesn't have any relationship with her siblings
Faith is worth a lot of money
 What species will the children of Sacha and Lucas be? Will they have characteristics of one or both parents?
How will the new Psy – Changeling net work out?  How much mental connection will there be with Changelings?
Why were Vaughn's parents so susceptible to that religious cult? I mean, they are leopards, how come they couldn't scent the "wrongness" of the people in the cult?
Does Vaughn visit where Skye is buried?
How long has Vaughn been sculpting?  Does Vaughn sell his art?
Does Faith think about her mom?
---
Quotes you readers shared from Visions of Heat:
(Thank you for sharing!)
"Even if he had to coax her kiss by slow kiss. Cats were good at coaxing. It was only a more sensual aspect of their favorite game—stalking."
"I think that's why Vaughn can pull you out—his touch awakens that buried center."
"Sleep Red, I've got you."
"Minds bright and weak flickered around her, a thousand points of beauty and grace."
"I'm coming home with you."
"I'm a cat. Soft, silky things make me purr."
"Christ, baby, tie me up before you start talking like that."
"How do you know it'll be pleasurable?"
"I tell you I'm dangerous and you want to put knives near me?"
"I am precisely where I need to be."
"You're naked."
The brain was the single thing that remained sacred among the Psy.
---
Here's your to-do list:
Find your copies of these books, borrow them from a friend, get them at the library or buy them.
Read novella 3.5 Stroke of Enticement which is in the anthology The Magical Christmas Cat. It is available at my library!
Read Book 4, Mine to Possess, by March 19.
Make a list of a favorite quote or two as you read the book.
If you haven't read the books before, make a list of questions you have for the discussion. If you have read them, please don't spoil new readers.
Link up your review on Goodreads or your site to the post.
Join the COYER book chat on the Sunday following the post.
Enter the giveaways!
---
COYER Challenge is adopting our Read-along.  You can read about COYER and join that challenge or just the Facebook community chat HERE.
Caressed by Ice chat in a FB room (like we do for COYER book club) is:
February 21 at 12 PT, 2 CT, 3 ET and 9pn Europe, for a one hour chat.
You do not have to join the COYER challenge to participate, only the Facebook group.
---
Schedule:   
We are doing one book every 3-4 weeks, posting on Fridays. We should have a review for most of the books with the team here at Books of My Heart plus some of our friends.
Feb 19:   Caressed by Ice           – Kim @ Caffeinated Reviewer
Mar 19:   Mine to Possess          – KC
Apr 16:   Hostage to Pleasure   – Berls @ Because Reading
May 7:  Branded by Fire             – Kai @ Fiction State of Mind
May 28:  Blaze of Memory          – Sophia
Jun 18:   Bonds of Justice           – Angela @ Angel's Guilty Pleasures 
Jul 16:   Play of Passion              – Robin
Aug 6:   Kiss of Snow                   – Melanie?
Aug 27:  Tangle of Need              –  Victoria @ First of All
Sep 17:   Heart of Obsidian        – Linda @ Unconventional Bookworms
Oct 15:    Shield of Winter         – Samantha @ The Book Disciple
Nov 5:    Shards of Hope            –  Jen @ That's What I'm Talking About
Dec 3:    Allegiance of Honor   – Anne
Miss a post?
Jan 1:    Slave to Sensation       – Stephanie @ Once Upon a Chapter
Jan 29:   Visions of Heat           – Rachel @ Waves of Fiction
---
COYER Challenge is adopting our Read-along.  You can read about COYER and join that challenge or just the Facebook community chat HERE.
Caressed by Ice chat in a FB room (like we do for COYER book club) is:
February 21 at 12 PT, 2 CT, 3 ET and 9pn Europe, for a one hour chat.
You do not have to join the COYER challenge to participate, only the Facebook group.
---
Be sure to enter the giveaways!!!
Giveaway:
Grand-Prize Giveaway: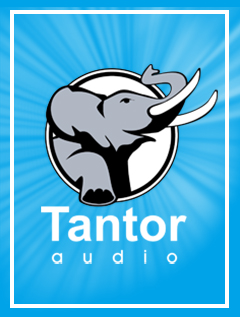 Tantor Audio is generously donating a set of 15 codes for the entire set on audio.  Codes will work US or Intl.
Latest posts by Anne - Books of My Heart
(see all)
Related Posts