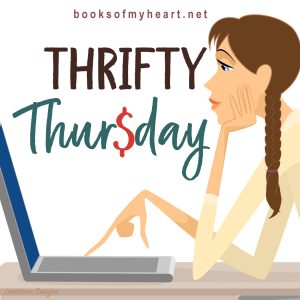 The purpose of Thrifty Thursday is to read a book which was free  (at some point).
Kindle freebie on May 14, 2016  (currently free at Amazon and Barnes & Noble as of writing this post)
Overall rating 4.04 with 2,248 ratings and 223 reviews
So I started reading this Last Frontier Lodge series, because I noticed it was set in Alaska.  There seem to be a lot of books set there.  I recently got one and somehow didn't realize it was book 4 but I really liked it.  So then I saw I had some of the earlier books and went to read them.  Each book is about 250 pages, so a quick read.
I love the world in these books with a ski lodge set in remote beauty of an Alaskan small town.  The characters are also well developed and easy to like.  Their emotions are realistic, well except the fast action on their almost immediate lust.  They are old enough, late 20s to early 30s, to know what they want and don't want, though.  These books are full of hot, sexy scenes, but they don't seem like too much.
---
Take Me Home
by
JH Croix
Series:
Last Frontier Lodge #1
Published by
Amazon
on December 10, 2015
Genres:
Contemporary Romance
Pages:
242
Format:
eBook
Source:
Purchased
Goodreads
Amazon
, 
Audible
, 
Audiobook
, 
Barnes & Noble
, 
Apple





A sexy Christmas romance set against the wilderness and beauty of small-town Alaska. Gage Hamilton is a smoldering Navy SEAL and a man on a mission. He's returning to Diamond Creek, Alaska to resurrect his dream of reopening Last Frontier Lodge. Marley Adams moves back home hoping to find a sense of security and safety after it was stolen from her.

Gage has spent many years successfully avoiding emotional entanglements. He is looking for nothing more than peace and sanctuary at his family's old ski lodge. His new neighbor, Marley, was definitely not part of his plans. Marley is a brainy computer whiz and way too sexy for Gage's own good. A man who prides himself on always being in control, Gage finds that he has little when it comes to Marley.

Marley only wants to get her feet back under her after her world was turned upside down in Seattle. She's been focused on little else beyond her work and is seriously out of practice with anything resembling romance…including the scorching hot attraction that sizzles anytime Gage crosses her path.

Gage and Marley are powerless against the magnetic pull between them. Steamy and snowy nights weave a spell around them. While Marley thought she escaped whoever set out to hurt her in Seattle, she finds the threat of danger has followed her to Diamond Creek. Gage must face the depth of his feelings for Marley when he realizes he will do anything to protect her. Can Marley and Gage discover love in time for Christmas? The magic of a white Christmas is right around the corner.
The first book, Take Me Home, is where the oldest brother Gage Hamilton, comes back to his grandparent's town and ski lodge to re-open it.  Marley is back in her home town.  Gage has no idea what he is getting into but he falls for Marley quickly and she knows how to help and the right people.
I loved all the business aspects and I love to ski.  It's also a good introduction to the small town and its people, and many characters for future books, particularly all of Gage's siblings.  The plot has a bit of romantic suspense to it with Marley's issues which caused her to leave Seattle.
---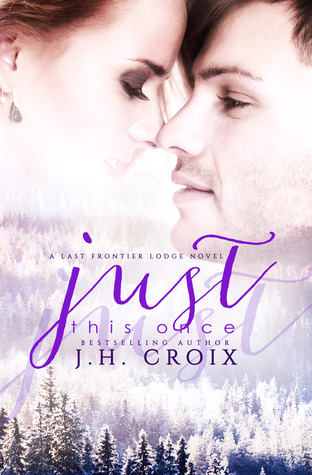 Just This Once
by
JH Croix
Series:
Last Frontier Lodge #3
on April 2, 2016
Pages:
232
Format:
eBook
Source:
Purchased
Goodreads
Amazon
, 
Audible
, 
Audiobook
, 
Barnes & Noble
, 
Apple




Becca Hamilton is a busy prosecutor who's dedicated and passionate about her work. After being left high and dry days before her wedding several years ago, she promised herself she wouldn't let her heart become vulnerable again. Yet, she didn't count on temptation in the form of Aidan McNamara.

Aidan McNamara is many a woman's dream—a tall, dark, sexy-as-hell military type who tends to save the day so often it's annoying. He's an ex-Navy SEAL and a close family friend. Becca has been quite successful at ignoring the spark that burns every time Aidan is near. Until he shows up and happens to save her evening. One scorching hot kiss on a rainy night, and Becca begins to question the limits she set for herself. She gambles she can allow herself just one night with Aidan.

Aidan has been half in love with Becca since the first time he laid eyes on her. He met her at a time when his life was one dangerous mission after another, so he couldn't act on his desire. The years passed, and he watched Becca's heart get broken and the walls go up around her. A chance encounter kindles hope in his heart. He can't say no when she asks for one night, but he knows from the start he wants more.

Becca quickly discovers that 'just once' won't even come close to satisfying her desire. She's completely unprepared for the depth of feelings Aidan elicits. Forced to take a much-needed break from work, she decides a journey to Last Frontier Lodge in Alaska might give her some perspective and a long overdue adventure. A trip she hoped would clear her head only leaves her missing Aidan so much she can hardly stand it.

Aidan is a man of plans and action, but with Becca, he's winging it every step of the way. When she takes off to Alaska, he finds himself following her even though it goes against his grain. Can Becca let down her guard long enough to let Aidan into her heart? Can Aidan convince her he's worth more than just once?
Kindle freebie on January 27, 2017  (currently $4.99 at Amazon and Barnes & Noble as of writing this post. )
Overall rating 4.01 with 882 ratings and 69 reviews
Just This Once is sort of a best friend's little sister trope, or maybe friends to lovers?  Aidan was in the Seals with Gage, and Becca is Gage's younger sister. So they have known each other for many years.  Circumstances give Aidan a chance to spend time with Becca and he is all in.  He doesn't want to scare her off though, so he has to control himself.
While Aidan tries to adjust things to see her more often, circumstances send her out of town.  Everyone else sees how it is, coworkers, friends, and family members. But Becca doesn't want to admit she cares or actually care about anyone because she could get hurt.  Aidan follows her to Alaska and she is happy to see him.  But she is still ridiculous, which kind of makes me mad.  Luckily, events make them both realize what is really important.
---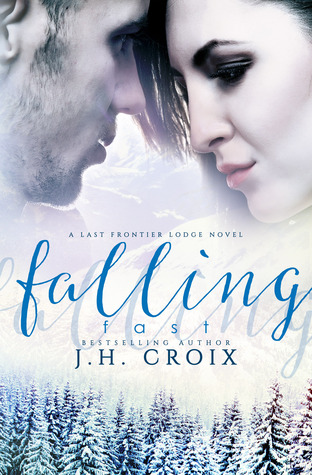 Falling Fast
by
JH Croix
Series:
Last Frontier Lodge #4
on May 30, 2016
Genres:
Contemporary Romance
Pages:
236
Format:
eBook
Source:
Author
Goodreads
Amazon
, 
Audible
, 
Audiobook
, 
Barnes & Noble
, 
Apple





Ginger Sanders believes in love and happily-ever-after for everyone. Except her. At thirty, she's already been married and divorced. She's bright, brash, beautiful, and very practical. So practical that she's boxed her broken heart up and put it away for safekeeping after her young marriage fell apart and shattered her belief that love was possible for her. Busy making sure all of her friends find love, she's completely thrown off guard when she falls at the feet of a ski god—literally.

Cam Nash is the ski god in question—a man of near physical perfection and sexy enough to melt the snow on every mountain nearby. Cam took a job at Last Frontier Lodge in the wilds of Alaska to escape the painful memories of his brother's death. Skiing has always helped clear his mind, so he's hoping he can ski enough to forget. The last thing on his mind is a relationship of any kind. Until Ginger takes a tumble in the snow and lands at his feet. Her spark burns so bright, he can't look away.

Two people who aren't looking for love find themselves falling fast and hard. Passion fans the flames hotter and hotter, while Ginger and Cam stumble in the face of their feelings. Can Ginger believe in possibilities again? Can Cam allow himself to find happiness?
Author freebie on February 18, 2021  (currently $4.99 at Amazon and Barnes & Noble as of writing this post. )
Overall rating 4.03 with 756 ratings and 68 reviews
I got Falling Fast as some sort of newsletter / author freebie and as it was fresh in my mind I started here. Then I figured out I had some other books in the series, including the first one.
Ginger has lived in this town her whole life.  She is best friends with Marley from Take Me Home.  She is in the earlier books.  Cam is a new hire at the lodge.   They both have parts of their past to overcome, and are starting on a new phase in their careers.
I really enjoyed this one. It gets extra points for gorgeous scenery of Alaska, a big support group of friends, and SKIING!
---
---
These are only Kindle freebies I get, or ones through author newsletters which anyone can sign up and get for free. I don't include things like Kindle Unlimited or Prime Free Reading (I do have it). Both Tantor and Audible have occasional free audios (to anyone) and I do include those.  Since I one-click on 1-2 freebies a day or probably at least 5 a week, I came up with this feature to make sure I start reading them.
So I have thought about doing a Thrifty Thursday Challenge someday. For now,  what I think would be fun is if you have read and reviewed  a freebie, link up to your review (Goodreads, blog, facebook or wherever) below.
---
Add your review link here: 
Mister Linky's Magical Widgets — Thumb-Linky widget will appear right here!
This preview will disappear when the widget is displayed on your site.
If this widget does not appear,
click here
to display it.
Latest posts by Anne - Books of My Heart
(see all)
Reading this book contributed to these challenges:
Related Posts