The Sunday Post is a weekly meme hosted by Kimberly @ Caffeinated Reviewer. It's a chance to share news~ A post to recap the past week, and showcase books and things we have received.

Stacking The Shelves is also a weekly meme hosted by Marlene from Reading Reality. It's all about sharing the books you are adding to your shelves, may it be physical or virtual. This means you can include books you buy in physical store or online, books you borrow from friends or the library, review books, gifts and of course ebooks!
---
Don't forget to look at my giveaways on the right sidebar.
Sunday, I managed lots of chores around COYER Book Club and the Psy-Changeling FB chat. The FB chat continues to be a really excellent discussion of the series which provides me with a lot more depth for my read. I'm so grateful we are doing them. I made my "off the top of my head" Breakfast Burritos which are a favorite of my daughter.
Monday, I ended up needing to do an Instacart order for a few items we needed. I did my computer work and wrote a few reviews, then on to the chores and projects. The ex edged the yard, cut some tree branches and started on the yard SOD plan. I got the compost refilled in its new location. We had bratwurst which I really liked! I also made peach crisp. It's early in the season but it was pretty good. We cleaned up the dining room so we could play games but were too tired to actually play after dinner.
Tuesday, with places open I had phone calls to make and work to do. In the afternoon, the kitchen designer stopped by to work on the plans for a totally remolded kitchen. I got to pick cabinet styles and colors, countertops, and the type of cabinet shelves, rollouts or lazy susans and that sort of thing.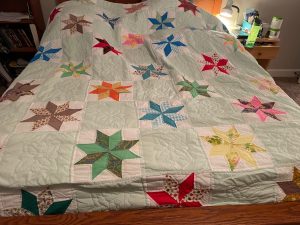 Wednesday, I finally researched and called 2 glass companies for estimates on the window repair. I decided to wash my bedding and switch over from the comforter to the quilt for summer. Edit: I can't believe I forgot to say this quilt was hand stitched by my mother and grandmother. My grandma was an excellent cook, seamstress, knitter and gardener and more. I made an apple cake using an old Bon Appetit recipe substituting raisins for walnuts.
Thursday, my daughter is 25 today. Also her summer class in Anthropology begins. We planned to go out to dinner but after our chiro / massage appts we just stayed home I made our new favorite Scallops with snow peas / herbs over rice.
Friday the rain was ending but it was hot and humid. I did my emails, visiting, writing reviews and packaged up a Lands End return to go. Then headed out to do errands. I haven't done this sort of thing for a long time and it was tiring. I went to a nursery and got impatiens there. Then I went to drop off an Amazon return at the UPS store. I got tomato plants and marigolds at Home Depot. Then I got some cash at the bank to pay the neighbor boys for when they help with the lawn / SOD project over the next week. I picked up a 3 hole punch I got thru the Buy Nothing group on facebook. The last stop was the grocery store. It took 3.5 hours and I got home at 5:30 without having lunch yet. I put everything away. I decided to take a break before starting on dinner. Our Amazon monthly order also came but that had to wait.
Saturday, the day started with no hot water. So I had to call for the warranty but they don't come out on the weekend. We were planning to work on the yard and move all the soil. Just when we have all the hot, sweaty work. I'm all discombobulated and not getting done the things I planned.
---
May Reading: I had another good reading month. I managed to read 28 books. Audiobooks continue to help me read more. Traveling really helped me get back into the audiobook mode, as well as finally being able to be more active. I listened to 14 audiobooks, read 7 library books, 27 COYER reads, and 10 books which I already own. Some count for more than one challenge/ category.
All Library books (including ones not reviewed on the blog) 2021 Library Love Challenge
I created post shells as I got ARCs.
I did manage to read 10 books I own (goal is 3 per month):
Cyclone by Janie Crouch
Breaking His Code by Patricia
? On the Edge by Ilona Andrews
Hot Billionaire for Hire by Cat Johnson
Declan by Caitlyn O'Leary
? A Court of Thorn and Roses by Sarah J. Maas
Cursed Blood by Luke Mitchell
Soldier of Charity by Luke Mitchell
? Red Gambit by Luke Mitchell
Hell to Pay by Luke Mitchell
---

Stacking the Shelves is hosted by Reading Reality. These are the exciting ARCs I received this week (If you click on the cover, it will take you to the Goodreads entry):
Thank you so much to Thomas & Mercer, DAW Books, Minotaur Books, and John Joseph Adams / Mariner Books.
(If you click on the cover, it will take you to the Goodreads entry)
I got 3 audios as Chirp deals for $3 or $4 each. Then I grabbed the Audible Daily Deal of Vanishing Fleece for $2.

Now the really scary one. This is all the Kindle and Audible freebies I grabbed this past week. You can see why I need to do Thrifty Thursday to be sure I read a few at least one each month.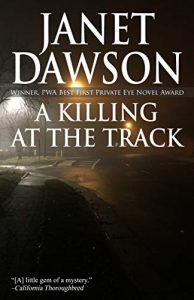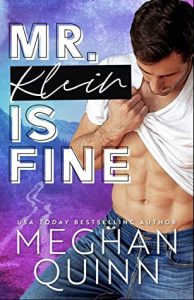 I really meant to cut back on freebies BUT they are free so I guess that won't be happening.

I'm not including things like reviews posted or upcoming as they are always in the right sidebar. And, my challenge status is also there.
Anne
Latest posts by Anne - Books of My Heart
(see all)