The Sunday Post is a weekly meme hosted by Kimberly  @ Caffeinated Reviewer. It's a chance to share news~ A post to recap the past week, and showcase books and things we have received.

Stacking The Shelves is also a weekly meme hosted by Marlene from Reading Reality.  It's all about sharing the books you are adding to your shelves, may it be physical or virtual. This means you can include books you buy in physical store or online, books you borrow from friends or the library, review books, gifts and of course ebooks!
---
Don't forget to look at my giveaways on the right sidebar.
Sunday, I visited blogs and had the Read-along FB chat.  I was watching the temp, realfeel, humidity and UV to try to figure out when to mow the lawn.  I thought morning but evening looked better in the end.   I was able to get it mowed and not feel too hot.  I was going to grill but the tank is empty so I need to connect the spare and take this tank for a refill.  I reviewed hotels for a short getaway in October when my daughter has a school break.
Monday I had to finish up my ARC for tomorrow's review and edit some other posts for final scheduling.   Someone in the Neighborhood group is giving away hydrangea cuttings and I'd love to have one.  I am going to pick them up tomorrow so I better read up what they need tonight.  I finally got a install date from the window repair guy.  I created banners for the 2022 Readalong and the Bonus January 2023 ReadASeries.
Lulu is afraid of her travel crate so we are working to get her used to it.  It is so much lighter, folds up,  and is easier to pack than the big crate she sleeps in at night at home. She is really only in it if we go out to eat or something where she can't go, because on trips she sleeps with us.
Tuesday, was a cloudy, cooler day.  I didn't get going as fast as I wanted. I was able to pick up hydrangea cuttings from a neighbor and will try my hand at growing a bush.  I wrote a review.  I finally got scheduled the contractor to come look for the kitchen install.  I got a birthday card ready for my Mom who will be 94 next week.  My daughter helped me do an inventory of the freezer.
Wednesday, I woke very early and got busy with things, and then errands.  I discovered the outlet tripped so the freezer wasn't powered.  It works on another outlet though.  I ran all my errands.  I've also been looking up gluten free options for our small weekend getaway.  I got all the inventory typed into my Master Cook app so I can start using it for menu planning.
Thursday,  I considered whether I need a new freezer.  Mine is 28 years old. Having it open for a half hour to do inventory caused it to draw enough power that the outlet tripped.  Today I plugged it back in (now that it is cold) and it didn't trip. I looked online at freezers at Lowes, Home Depot, Sears outlet and Best Buy.  I worked on going over the 3 roofing quotes I have and figuring out which kind of shingles I want, comparing the prices and warranties the different companies offer.   Then calling back the roofers to ask questions.  The one I am leaning towards sent me a list of 3 houses in my area he has done with the color shingles I want to go view.
Friday,  the morning started with nice weather.  The glass repair guy came right on time and was finished in about a half hour. YAY!  The orchid is covered with blossoms, and the Jubilation gardenia bush in the front yard is reblooming again, some of the daylilies are still blooming, and the shrub rose is on another round of new blooms.  My daughter and I picked up a recumbent exercise bike someone in our area was giving away that she wanted. Then we drove around looking at shingle colors on houses our potential roofer had done.
Saturday,  I read in bed in the morning.  I'm not moving too fast today.  I got sucked into the Olympics at night and that's probably going to happen more than once this week.
---
How do I do it?
If you have any tips for me, please comment.
My Kindle is driving me crazy.  I have a Kindle Fire 7. I like the Fire because it the smallest of the Fire and can do other things besides reading but I don't do anything with it but read.   I just got this one in March 2021 when the charging connection on the previous one failed.  It is hard to get it to bring up a book, very slow.  If I search for things (which are downloaded) it can't find them.  I can scroll through the downloaded library manually and find them, also slow.  Sometimes, I have to redownload if I don't see it after a bunch of scrolling.  Also, sometimes on the first page I read and then try to go forward it jumps out of the book and I have to bring it up all over again.  I am thinking this possibly happened when I put in a Micro SD card to add memory.  Maybe that is the reason it is slow. I think I might take it out and then just manage the storage, deleting things I've already read, at least, keeping just the upcoming books / ARCs.
I tried a Kindle Paperwhite a couple years ago and hated it, because the touch on it was jumpy.  I found it hard to turn pages.   I'd get a newer Fire. maybe because of newer tech and more memory, but I don't like how much bigger they are.
Does anyone have any tips, suggestions or experience they can share?
---
Things I Learned This Week:
OK  if I'm asking for help, I'm also going to share the cool things I learn. You may already know them but hopefully it will help someone.
So I wanted to share the video with Lulu and needed to figure out how to get the video file online somewhere.  I read an article about why you don't want to load it to your WordPress site and about 7 sites where you can host videos.  I chose Vimeo.

Stacking the Shelves is hosted by Tynga's Reviews and Reading Reality.  These are the exciting ARCs I received this week (If you click on the cover, it will take you to the Goodreads entry):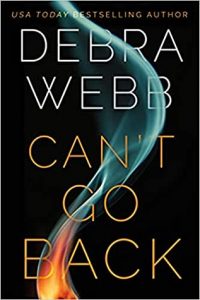 Thank you to Thomas & Mercer, 
(If you click on the cover, it will take you to the Goodreads entry)
I picked this one as my Amazon First Read for July.  Sophia has a review for it coming up in August.

Now the really scary one. This is all the Kindle and Audible freebies I grabbed this past week. You can see why I need to do Thrifty Thursday to be sure I read a few at least one each month.
I really meant to cut back on freebies BUT  they are free so I guess that won't be happening.

I'm not including things like reviews posted or upcoming as they are always in the right sidebar. And, my challenge status is also there.
Anne
Latest posts by Anne - Books of My Heart
(see all)