The Sunday Post is a weekly meme hosted by Kimberly  @ Caffeinated Reviewer. It's a chance to share news~ A post to recap the past week, and showcase books and things we have received.
---
Don't forget to look at my giveaways on the right sidebar.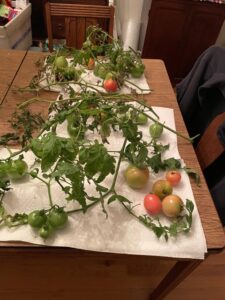 Sunday, I still slept later to try to recover from the last couple late nights, even though I went to sleep at a closer to normal time last night.  The rain has been diverted until tonight. It is warmer and almost windless, so a good day to walk since it is now supposed to rain tomorrow.  I talked to my brother to plan when we might visit Mom in the nursing home.
Monday,   I continue with filling the dishwasher, hand washing stuff and unpacking stuff and disinfecting it.   I didn't have my review book finished so I ended up reading after an early supper to finish.  My daughter told me she was almost out of some stuff she needed so we need to go pick it up tomorrow.  It works out ok because I want to make one more stop at Aldi's and then stay home the rest of the week.
Tuesday,  I did a bunch of my computer tasks but still behind.  I went down the rabbit hole for a couple hours on research for if we go to my brother's and to visit Mom.  Then my daughter got up and we ran the errands.   I put all the stuff away and then back to do a few things before dinner and she wants the homework help with typing again.  I really have SO much to do I'm not excited about it tonight.  Between kitchen stuff and some other things with a deadline, I'm feeling pressed. And I didn't get to walk with Lulu.  The contractor is back in town and we had a chat.
Wednesday, I was so tired it was hard to get going. But the contractor came over and did half the things on the punch list, quickly, today.  The shelf is painted in the pantry so I can start on that later today for the shelves other than the top one which I'll give another day to dry.  We noticed something like a water stain above the fireplace.  There is nothing above that area, no room, no attic.  It was just painted less than a week ago.  So I called the roofer and he is going to take a look at it next Monday.  He was really nice about it. I felt badly calling him right before Thanksgiving, but I did tell him anytime next week is fine.   I FINALLY caught up with Feedly which I've been behind all week.  After Lulu's walk, I finished my book for tomorrow's review and got the post set up.  I unloaded the dishwasher and unpacked more boxes, reloaded the dishwasher and started it up again. I scrubbed out the shelves other than the top one.   I washed some items by hand.  Then it was time to get going on dinner.
Thursday,  I slept a bit late.  I got to work on things and felt good.  My brother called Facetime with my Mom and nephew when they were having Thanksgiving about 1pm.   We chatted a bit and planned for a short trip to Florida with my daughter.  Lulu and I took a nice walk with the weather a bit warmer.  Then I did more unpacking.  I finished another audiobook doing that and cooking cranberry cake and chicken pot pie.  While they baked we watched Hell's Kitchen on the couch with Lulu between us and she was very happy about it.   I started looking at the Audible deals.
Friday,  was a pretty good day.  I read in the morning.  Then I did some computer work.   Lulu & I took our walk.  I helped my daughter with 2 knitting projects and unpacked a lot more boxes.  I got some special storage trays for the lazy susan and I love them.  I reviewed hotels which might work if we go to Tampa and called them about their pet policies because Tripadvisor has been wrong about whether or not they are pet friendly and often they have an additional charge for pets and I want to know what it is.  I finished up my Audible purchases.
Saturday,  I was slow to get going but felt I had so much to do.  I watched the Zoom with Gordon & Ilona Andrews and ModR which was very fun.  I did some unpacking and laundry.  I looked at the sale items at Chirp.  I made a homemade pizza for dinner.  My daughter helped and she also helped sanitize some unpacked items for the pantry.

Stacking the Shelves is hosted by Reading Reality.  These are the exciting ARCs I received this week (If you click on the cover, it will take you to the Goodreads entry):
Thanks so very much to St. Martin's Press,  Elizabeth Hunter, Macmillan Audio via Netgalley, and Brilliance Audio.
(If you click on the cover, it will take you to the Goodreads entry)
I always preorder Ilona Andrews. Except this one from before I knew about them.  Then I picked my Prime "free" First Read. I've read this author in another series I like.
I narrowed down my selections from Audible in their Black Friday sale.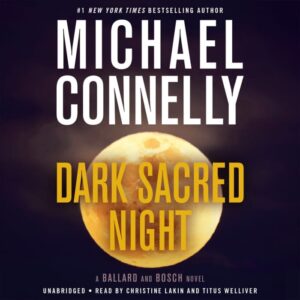 I found a few deals at Chirp for $1.99, $2.99 and $4.99.

Now the really scary one. This is all the Kindle and Audible freebies I grabbed this past week. You can see why I need to do Thrifty Thursday to be sure I read a few at least one each month.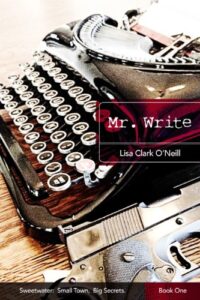 I really meant to cut back on freebies BUT  they are free so I guess that won't be happening.

I'm not including things like reviews posted or upcoming as they are always in the right sidebar. And, my challenge status is also there.
Anne
Latest posts by Anne - Books of My Heart
(see all)