The Sunday Post is a weekly meme hosted by Kimberly  @ Caffeinated Reviewer. It's a chance to share news~ A post to recap the past week, and showcase books and things we have received.
---
Don't forget to look at my giveaways on the right sidebar.
Sunday,  I did laundry and put more kitchen stuff away.  I started packing for our short trip to Florida to see my Mom for the first time in over 2 years.  I joined in with the COYER book club chat.  Then Lulu and I went for a shorter chilly walk.  I visited blogs and wrote my last review for the upcoming week.  I downloaded all the review audios to my phone yesterday.   We are eating leftovers all day to clean out the fridge.
Monday,  I got up a bit earlier and began the load up of the car.  We had a pretty good day in the car and found some places to get gluten free food.  Lulu was excited to look out the window.  The weather was good.  Traffic was ok until we hit Pooler GA (near Savannah) around rush hour and were trying to get gas and food.  Our LaQuinta doesn't charge extra for pets and has a nice pet area.  You have to check because some places charge a lot.
Tuesday, we have a shorter drive but unfortunately were kind of slow getting started.  We finally got to town and got something to eat.  Then we went over to the nursing home to see Mom briefly.   For some reason, she recognizes my daughter but not me.  She asks a lot of questions which don't quite make sense.  She has lost a lot in the past 2 years since we saw her last.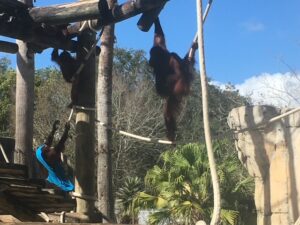 Wednesday,  we went to the Tampa Lowry Zoo.  They did honor our reciprocal zoo pas which was great.  There were a lot of things block off and under construction, also sadly the stringray pool was closed for the day.  But we did enjoy all the different exhibits we saw.  The walking was not too much but it was mid-80s (25C) and somewhat humid.   We were only there about 2 hours.  Then I dropped my daughter at the hotel to take care of Lulu and I went to pick up some lunch.  After eating, we went a couple places to buy her a new suitcase because hers fell apart.  Then it was time to go over to my brother's to have dinner with everyone. I thought it was a lot of running around on the only day I wouldn't be driving for hours. It was great to see everyone.  Mom really seemed to enjoy being part of it even if she didn't know everything.  He showed me the house  and gave me 3 quilts from Mom's house.  One I remember from my bed there for a few years when I was young.
Thursday, we packed up and headed to Bok Towers in 2 Teslas and my Volt. Lulu was allowed to go in the park which was perfect. She loved walking around and meeting lots of people. We got there in time for the 1pm concert.  Then we had lunch and walked more in the park.  In the late afternoon, we headed on to Jacksonville, FL for the night.  Unfortunately we hit huge Orlando traffic and arrived about 10:30pm.  My daughter did find a really great gluten free pizza place in Daytona which we ate in the car, on the road.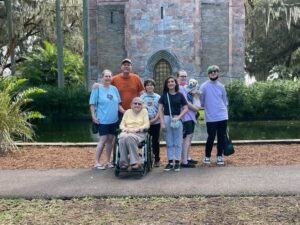 Then the motel, I had to wait to check in, we got 2nd floor, no elevator. When I got to the room, the smoke alarm was chirping. I went back, and the front desk called maintenance no answer.  So I went back to the room, which seemed clean, even though there was lots of trash outside and men loitering smoking all over, and went back to the car and left.  I was done.  We drove another half hour to the nice place we stayed Monday night and luckily they had a room for us.  So I paid for 2 places that night but at least we ended up in a good place.  We had planned to go to the zoo there but they are not honoring the reciprocal zoos.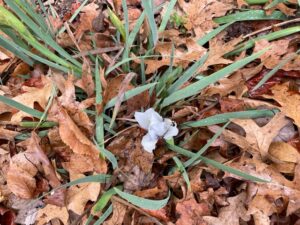 Friday,  we just headed home.  Somehow it took a long time with stops and then a huge accident right at the exit we wanted to take for home.  We didn't make it until about 9:30pm.  I hauled things in and started a load of laundry, unpacked the cooler and food.  I had to finish up a post for Saturday.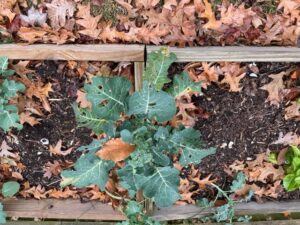 Saturday, I slept a little late and then continued with laundry and got to work on emails and posts.  I'm glad we went even with having 4 of 5 days with 7-9 hours in the car.  I noticed another iris blooming and another broccoli rabe is ready.  I got onto the Zoom for Fangs for Christmas with Ilona Andrews, Jeaniene Frost and Scarlett St. Clair.  Today managed to get up to 70, which felt fine after the mid 80s in Florida,  but this next week looks to be in the 50s. Lulu and I had a nice walk.  I got an Instacart order from Food Lion since we needed milk and eggs.
---
How do I do it?
So my laptop is wanting me to install Windows 11.  Has anyone installed it or used it?  I never did do Vista or Windows 8.  Some of these versions are just horrid.
If you have any tips for me, please comment.

Stacking the Shelves is hosted by Reading Reality.  These are the exciting ARCs I received this week (If you click on the cover, it will take you to the Goodreads entry):
I want to thank PICT Tours, and Penguin Audio.  
(If you click on the cover, it will take you to the Goodreads entry)
NOTHING.

Now the really scary one. This is all the Kindle and Audible freebies I grabbed this past week. You can see why I need to do Thrifty Thursday to be sure I read a few at least one each month.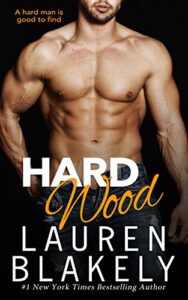 I really meant to cut back on freebies BUT  they are free so I guess that won't be happening.

I'm not including things like reviews posted or upcoming as they are always in the right sidebar. And, my challenge status is also there.
Anne
Latest posts by Anne - Books of My Heart
(see all)