The Sunday Post is a weekly meme hosted by Kimberly  @ Caffeinated Reviewer. It's a chance to share news~ A post to recap the past week, and showcase books and things we have received.
---
Don't forget to look at my giveaways on the right sidebar. 
Somehow I forgot to include the giveaway for the Series on Saturday – historical amateur British detectives –  so I updated the post with the giveaway, open for the next 2 weeks, until the end of the month.   It's on the right sidebar.  No one even mentioned it in the comments! 
---
Sunday was sort of a wintry mix, mostly freezing rain.  We got a few branches down in the yard but kept our power. Lulu hated it and would barely go out to potty. I got to wear PJ pants for the day because I knew I wasn't going out.  I did blog visiting and worked on a few other computer things.  I worked on a menu plan and grocery order.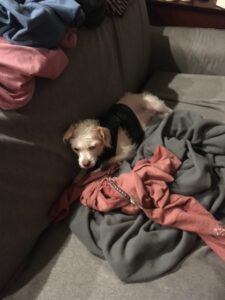 Monday,  still cold and windy.  I picked up sticks in half the backyard when I took Lulu out. I got an Instacart from Food Lion.  Since some items were unavailable,  I placed another order for Wegmans.  I don't get things from there often so I also got some gluten free items we don't get very often. Well the sheet pan Asian chicken dish I made for dinner was awesome.  I didn't use the veggies in the recipe other than carrots. I used onions, snow peas, carrots and baby corn.  I was able to get cream and fat free half n half.  Cream cheese seems to be in short supply right now.  I had to start a new ebook and a new audio today and I hate that.
Tuesday,  warming up a bit.  Lulu and I were able to walk comfortably even though it was mid 40s the sun was shining. I felt really tired afterward.  But I continued to do things like order 4 free COVID test kits thru the USPS.  Oh  and very cool – I saw Jeaniene Frost posted the first review post to her blog today!  I hope that means more will join the Read-along and share their thoughts.  I set up Walmart pickup for Thursday since we will be out for the first time in 2 weeks.  Good timing since it was the only day available through Sunday.
Wednesday,  I didn't get up early but the day is gorgeous 55F ~13C.  I got right to work laundering sheets and washing/scrubbing some rugs. It's the day to get it done before the freezing rain and temperature drops tomorrow & Friday. Lulu and I had a nice walk.  My daughter got up early to help me trim her toenails before it got dark.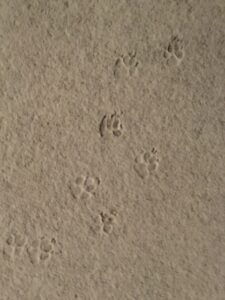 Thursday,  rain today.  My daughter had a doc appt and a chiro/ massage appt.  I did the Walmart pickup.  I got most of what I needed but boy, there were many items out of stock.  That's more recent.  I was tired when I got home and lingered a bit too long at the computer and burned the whole pan of Asian veggies for dinner.  Luckily there were enough leftovers from earlier in the week for tonight.   By 9 pm,  both my daughter and I were like, well isn't it time to go to sleep now?
Friday,  cold and ice but surprisingly not snow.  So Lulu was fine going out in her coat. I need to do a menu plan. I did another Instacart from Wegmans but it may not come until tomorrow.  I baked some peanut butter cookies.  Late afternoon, we got slow snowflakes falling.
Saturday, I'd guess we got 2 inches of snow maybe.  I broke my shovel maybe 2 years ago.  I have a new one coming, too late for this weekend.  I used a broom to sweep the steps in back and the steps and walk in front.  Lulu didn't want to go outside.  I took her out in a coat, but she wouldn't go potty. We came in and I let her be for a bit, then I got my boots and her plastic boots.  Her boots only stayed on for a short time, she only had one left when we came back.  We walked up to the corner and back, usually she marks often, but she didn't at all.  So when we got home we went back in the back yard and finally she went.  I was only wearing a jacket, and it didn't feel that cold even though it was 31F/ 0C and sunny.  It will all be melted by tomorrow.   The Wegmans order made it just before 5pm.
---

Stacking the Shelves is hosted by Reading Reality.  These are the exciting ARCs I received this week (If you click on the cover, it will take you to the Goodreads entry):
Thank you so much to AceRoc.                            
(If you click on the cover, it will take you to the Goodreads entry)
NOTHING.

Now the really scary one. This is all the Kindle and Audible freebies I grabbed this past week. You can see why I need to do Thrifty Thursday to be sure I read a few at least one each month.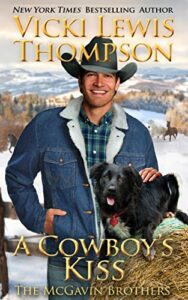 I really meant to cut back on freebies BUT  they are free so I guess that won't be happening.

I'm not including things like reviews posted or upcoming as they are always in the right sidebar. And, my challenge status is also there.
Anne
Latest posts by Anne - Books of My Heart
(see all)