The Sunday Post is a weekly meme hosted by Kimberly  @ Caffeinated Reviewer. It's a chance to share news~ A post to recap the past week, and showcase books and things we have received.
---
Don't forget to look at my giveaways on the right sidebar. The Rules of Engagement Giveaway ends tonight.
Sunday,  I started the regular Sunday visiting and responding to emails, remembered I wanted to make a garden calendar which showed when I planted and the date range the veggie should produce so I sidetracked to do that for a few minutes.  I really have too many windows going in my head concurrently sometimes.  I started on reading Sunday posts and then realized I hadn't posted my review to Netgalley yesterday. It was review #500!  I stayed up reading until 3:30am. oops.
Monday,  for only 4+ hours of sleep I feel good. Tomorrow will be the problem.  I'm full of ideas and need to actually work on some things. It's going to rain tonight – a day earlier – so no grilling tonight – and cooler temps a day earlier. Since October will be busier, I need to do some 2023 blog ahead the next 2 weeks.  Lulu and I went out for a walk right before the rain was supposed to start.  It didn't really rain much.
Tuesday,   it was cloudy a bit but Lulu and I got out before it rained or got too hot.  I wrote some reviews.  I worked a bit on plans for 2023 Library Love and an upcoming newsletter.   I put together a Sam's Club and Walmart pickup for tomorrow.  Yes Lulu likes to sit between our feet. under the table,  while we eat dinner. She makes no sound, no begging. She just wants to be by us.
Wednesday,  I realized I had a expanding handle duster in the closet (not used before)  and it was just the thing to get a few cobwebs up at the edges of my high ceilings.   There was lots of planning and brainstorming today about 2023 Library Love and the 2024 Read-along.     I had to leave in the afternoon to take my daughter to her math test at the college (with mask) and do my curbside pickups along with a stop at the post office.  Other than rain and traffic, this was the least hassle fast pickups ever.  Wednesday is the day to shop.
Thursday,  I got a good start on the day.  It's cloudy and north wind so this is a nice period of weather with less heat.  I worked on the Library Love email and more planning for next year.  It's cloudy and not too hot, so Lulu and I walked the longest route.
Friday,  I was tired today. Someone barked to get out of her crate at 6:24am.  Later Lulu and I did our walk, and other than in the sun, the weather was lovely.   The rudbeckia, asters, gaillardia, and chrysanthemum  are still blooming in front, but now the anemone and azalea are starting.  The first photo shows the anemone and asters better. In the backyard,  the roses and tickseed are still strong and the standard dwarf iris is starting to rebloom.
Saturday,  it's cloudy and cooler. It was supposed to rain all day and of course, it hasn't.  This whole next week looks cooler in the 80s with north winds.  When I took Lulu out I pulled up chard roots the size of my wrist to go in the compost.  Then I added compost and planted Laurel (bay leaves) in the herb bed where it was.  Our neighborhood pool closes tomorrow and we haven't been there yet, too many people.  I was going to walk Lulu but I waited too long and it started raining.
---
Things I Learned This Week:
OK  if I'm asking for help, I'm also going to share the cool things I learn. You may already know them but hopefully it will help someone.
Well I have heard this over the last few weeks.  Overdrive is going away as of December 2022.  I hope it is only the app.  I have started using Libby app but there are things I haven't figured out how to do that are easy in Overdrive.  An example is downloading audiobooks in whole or part.  Here's a link about it:  HERE  From what I can tell, even though you can't download Overdrive after 2022, you can still use it for awhile. Also it will continue to be available on a laptop / desktop which I am happy to continue using.
---

Stacking the Shelves is hosted by Marlene at  Reading Reality.  These are the exciting ARCs I received this week (If you click on the cover, it will take you to the Goodreads entry):
My special thanks to Penguin Audio,   Atria Books,  and Tantor Audio.                        
(If you click on the cover, it will take you to the Goodreads entry)
None.

Now the really scary one. This is all the Kindle and Audible freebies I grabbed this past week. You can see why I need to do Thrifty Thursday to be sure I read a few at least one each month.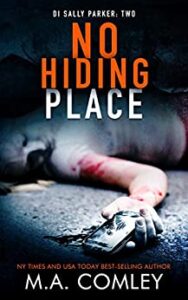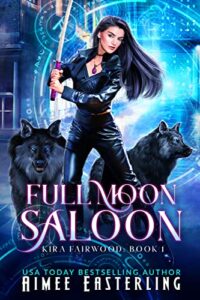 I really meant to cut back on freebies BUT  they are free so I guess that won't be happening.

I'm not including things like reviews posted or upcoming as they are always in the right sidebar. And, my challenge status is also there.
Anne
Latest posts by Anne - Books of My Heart
(see all)