The Sunday Post is a weekly meme hosted by Kimberly  @ Caffeinated Reviewer. It's a chance to share news~ A post to recap the past week, and showcase books and things we have received.
---
Don't forget to look at my giveaways on the right sidebar.  Last day to enter the Series on Saturday giveaway.
Sunday,  Lulu woke me up early to go out and then I went back to sleep.  So I got a good night's sleep but a late start.  The temperature has dropped to the 50s (11-13C). I did some blog visiting and then took Lulu for a walk before dark. After dinner I finished up some blog visiting, reviewed the Audible sale (nothing for me) and planned my errands for tomorrow.
Monday,  I did just a little bit of computer stuff before heading out on errands.  I went to Sam's Club for a couple items, then did a curbside pickup at Walmart, and what was supposed to be a curbside pickup at Harris Teeter.  It was messed up a bit and I had to go inside, and also for the RX.  Before they got their new system, they would bring out your RX if they were already paid, which they were.    I put stuff away and took Lulu for a short walk.  Then my daughter wanted to eat early and go to bed early.  That works because I'm tired.  I'll be so glad to stay home tomorrow.
Tuesday, colder and rainy later.  I have been working on a variety of things, the usual blog visiting and email cleanups.  I wrote 2 reviews for this week.  Amazon delivered a package to us that belonged to our neighbor and ours to that neighbor.  I read my daughter's final essay. My daughter took a photo of the marigolds before they would freeze later in the week.   I made a batch of food for Lulu. I stayed up later finishing a book.
Wednesday, I felt tired when I got up.  I created an account on Mastodon, just in case.  I am at @BooksofMyHeart@romancelandia.club. I'm not active there yet. I worked on the graphic for the 2023 Read-along. We all know I am graphics challenged.  Another busy day with a couple errands.  The run around included a stop at the vet for Lulu's bordatella vaccine, the post office, then Kohls for an Amazon return, then BJ's to fill the second grill tank, then Aldi's for a few items, and finally Lowe's to get pansies to replace the impatiens, and new light fixtures for our upstairs hall.  My daughter went to take a nap and I put away groceries, laundry and got ready for dinner.  I'm going to have to go out Friday but I'm trying to avoid any errands next week.
Thursday,  another happy day to not go anywhere. I was up late reading so I didn't get an early start.  I did figure out after much messing around and another assist from Jen Twimom how to post my stuff from Twitter to Mastodon automatically.  There's another app Mastodon Twitter crossposter which you can set up to go either way and with multiple accounts which I managed.  My biggest problem is I hadn't written down the password to my Northwoman account at Mastodon so it took my 4 tries to get it.  Then I had trouble logging in because you have to be logging in to the right server.  I have my BooksofMyHeart and Northwoman on different servers.  But it's all working now.
Friday, I did a bit of the usual stuff, then more errands.  I went to Wegmans and actually went inside.  The prices are much less than curbside and I wanted to look for a few things.  After going home and putting things away, I went to Harris Teeter for my daughter's RX after calling to make sure it had arrived in their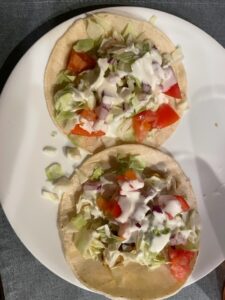 order.  I also got gluten-free pie shells (they were out at Wegmans) and Breyer's ice cream on sale.  I quickly put those away and then took Lulu out for a medium walk because it was almost 5 already.   Then I did some other planning for about an hour before dinner.  After dinner, I helped edit my daughter's final essay. We were both too tired so we will have to finish up tomorrow.
Saturday,  I did more work in preparation for the 2023 Read-along. I also received the answers from Jeaniene Frost for the Q & A. Fun!  I looked at yet a few other post sharing plugins.  Then I looked at ways to modify RSS feed for tags.  I'm learning things but it is eating up a lot of time.  My daughter got up early so we could edit her paper.  We took a break for dinner as Lulu was begging to go down to dinner. I made fish tacos by taking parts of 4 different recipes and they were yummy. I used a tomato from the garden.  Then we finished up the editing and I finalized this Sunday post.
So I didn't get to finishing up stuff for our 2023 healthcare, or repairing the vacuum with the new part, or the backyard leaves and mowing, or trying out the grill with the new tank to decide if it's the grill or the tank that was a problem when I put the other tank on last week.
---
Monday, December 19th–  Top 10 Books of 2022
Tuesday, December 20th–  Top 10 Audiobooks of 2022
Wednesday, December 21st –  Top 10 Book Covers of 2022
Thursday, December 22nd –   Top 10 Book Characters of 2022
Friday, December 23rd –    Top 10 Your Choice Category ( Narrators, New to Me, Couples, Series,  Books I Meant to Read in 2022, etc)  
Saturday, December 24th – Top 10 Books I Want in 2023
Each day will have a linkup so we can see everyone's favorites.
#Top10of 2023 @BooksofMyHeart   Tag and grab the button!
---
2023 Challenges and Read-along Heads up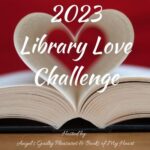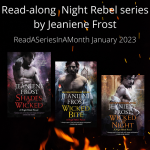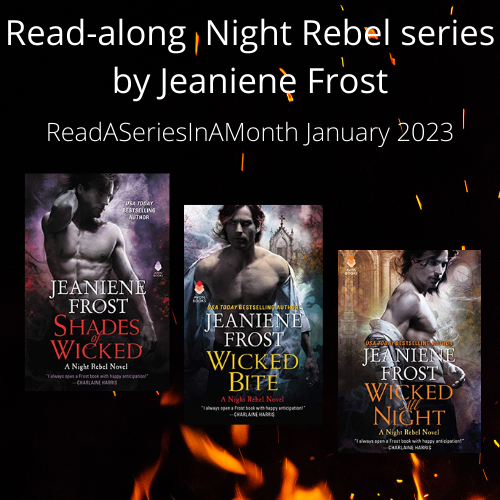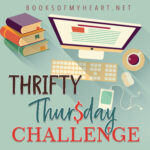 These are the ones I am hosting.  I participate in others like COYER and some RATs.
Library Love 2023 challenge  Information and Signup post will be  December 2.
Read-along #SIAM  for January 2023   Ian
Read- along 2023  Iron Druid Chronicles by Kevin Hearne   Announcement post  December 3
Thrifty Thursday Challenge  (NEW!!)  Information and Signup post  November 27
Top 10 of 2023   I will do this next December but won't do the info until November 2023
---

Stacking the Shelves is hosted by Marlene at  Reading Reality.  These are the exciting ARCs I received this week (If you click on the cover, it will take you to the Goodreads entry):
 Many thanks to Tantor Audio.                        
(If you click on the cover, it will take you to the Goodreads entry)
Nothing.

Now the really scary one. This is all the Kindle and Audible freebies I grabbed this past week. You can see why I need to do Thrifty Thursday to be sure I read a few at least one each month.
I really meant to cut back on freebies BUT  they are free so I guess that won't be happening.

I'm not including things like reviews posted or upcoming as they are always in the right sidebar. And, my challenge status is also there.
Anne
Latest posts by Anne - Books of My Heart
(see all)