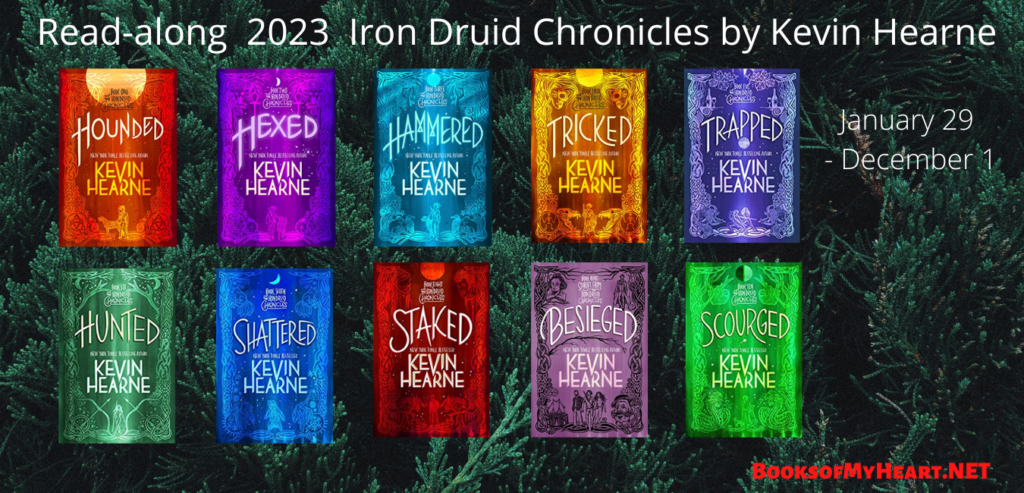 I chose this series after a poll and discussions with my team and several friends.  These are mostly available at both of my libraries, in both ebook and audio formats.  I've only read the first book in this series, twice, and look forward to reading the entire series.  I own all the audiobooks, because Luke Daniels.
You will have  4-5 weeks to read each book. There will be games, discussion, prizes, reviews and fun with each book.  I will be collecting  Q & A questions in the rafflecopters. The prizes will include some paperbacks, digital books, audiobooks, and paperbacks through Book Depository.  Each giveaway will have both US and Intl prizes.
Kevin Hearne has also been kind enough to commit to a Q & A post.   I will collect questions for him through October 16th.  I will send your questions to him and he will pick 3-5 questions and send me the response.  I will post his  answers in a special December 17th post.  So think up some great questions for him!
Here's your to-do list:
Find your copies of these books, borrow them from a friend, get them at the library or buy them
Sign up to join the Read-along
Enter the giveaways!
Schedule:   
We are doing one book every 4-5 weeks, posting on Fridays. We will have a review for most of the books with the team here at Books of My Heart plus some of our friends.
Mar 3:    Hounded               –  Stephanie @ Once Upon A Chapter
Apr 7:     Hexed                     –  Jonetta @ Blue Mood Cafe
May 5:    Hammered           –  Jen @ That's What I'm Talking About
Jun 2:     Tricked                  –  Terrie @ Bookshelf Journeys
Jul 7:       Trapped                –  Rachel @ Waves of Fiction
Aug 4:      Hunted                 –   KC @ Books of My Heart
Sep 8:     Shattered               –  Berls @ Because Reading
Oct 6:      Staked                     –  Sophia @ Books of My Heart
Nov 3:     Besieged                 –  Kimberly @Caffeinated Reviewer
Dec 1:       Scourged               –   Anne @ Books of My Heart          
Dec 17:    Q & A with Kevin Hearne
---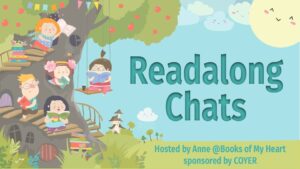 COYER Challenge is adopting our Read-along.  You can read about COYER and join that challenge or just the Facebook community chat HERE.   On the Sunday after the review posts, they will host a FB room (like we do for COYER book club) at 12 PT, 2 CT, 3 ET and 9pm Europe, for a one hour chat.  So the first one will be March 5.  You do not have to join the COYER challenge to participate, only the Facebook group.
---
Sign up to Join the Read-along:
Mister Linky's Magical Widgets — Thumb-Linky widget will appear right here!
This preview will disappear when the widget is displayed on your site.
If this widget does not appear,
click here
to display it.
---
Be sure to enter the giveaways!!!
Get started Giveaway:
For US Amazon Digital copy of Hounded ,and for Intl a paperback from Book depository. The giveaway is international, as long as The Book Depository ships there free of charge (find that out here!)
Grand-Prize Giveaway:
For a US / Canadian winner, this will be a full set of SIGNED trade paperbacks by Kevin Hearne.
For an Intl winner,  it will be $50 at Book Depository.  The giveaway is international, as long as The Book Depository ships there free of charge (find that out here!)
Join in the 2023 Read-along of the Iron Druid Chronicles by Kevin Hearne! #giveaways #giveaway @BooksofMyHeart
Click To Tweet
Latest posts by Anne - Books of My Heart
(see all)
Related Posts