The Sunday Post is a weekly meme hosted by Kimberly  @ Caffeinated Reviewer. It's a chance to share news~ A post to recap the past week, and showcase books and things we have received.
---
Don't forget to look at my giveaways on the right sidebar.
Sunday,  when I woke up there were snow flurries!  It wasn't predicted.  But it was 40F/ 5C so it isn't sticking.  I did my visiting.  I finally got to reformatting the crash computer.  But I don't want to use it now because all my stuff is missing.  Restoring it will take a lot of work.  I don't want to put in all that effort just to send it off for repair and have to do it all again.  I made the French bread to have with leftover soup for dinner. It's my daughter's spring break this week so she is sleeping more but also doing some cleaning and sorting (yay).
Monday,  I did a bunch of tasks that have been hanging around.  I called and scheduled the car maintenance at the dealership who called me back after I called 3 times.  I went to pickup a BJs' order and a few things at Aldi.  I finished up a review. I looked at options to use my $10 Audible coupon and bought them.   I took Lulu on a long walk even though it is chilly and even got a picture of the swans.  Then I covered up the lettuces and snow peas.
Tuesday,  I wanted to get an early start but it didn't work out exactly.  My daughter started to do the dog walking. I'd told her to wear a coat not just a sweater.  She and Abby came back for gloves.  I'm washing her heavy winter coat to put away though.  It's 50 today but a cold windy one.  I did a bunch of chores while listening to Hexed.  I wrote another review. More plant covering at night.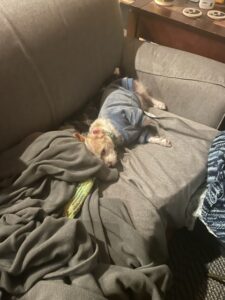 Wednesday,  I can't stay awake at night and I can't get up in the morning.  Lulu agrees that DST is exhausting. Another busy day walking with Abby and Lulu. I made an appt for my daughter with the gastro specialist for a checkup.  I perused my freebies for a theme I plan to do later this year.  My daughter wanted to eat out one night this week so I agreed to get takeout from an Italian place she wanted to try. We had a Chicken Spinach Alfredo and a Salmon with Pink Vodka Sauce, both with gluten free penne.  She was surprised to like the Vodka sauce best.  I got her started on listening to Hounded on the drive from the restaurant. I finished Hexed today.  OMG there's a Murderbot Mastodon account tweeting quotes of things it says!!!
Thursday, I had to get up almost 2 hours early to get the car to the dealer for the maintenance. The dealership has their own shuttle driver so that went pretty smoothly.  My daughter & I walked with Abby and Lulu.  It was still cold but warming up today.  Today is a windfall of ARCs.  Then I set up the shells for their posts. I made inquiries into the price of mulch I like which my neighbors have.  I couldn't find my checkbook when I went to pickup the car because they charge extra for credit cards.  I had my ATM card which I've never used as a debit card but it worked fine.  I found the checkbook at home then, in the first place I had looked. Ugh.  I changed out the filters in all 3 air purifiers and wow they were dirty. Then I changed the furnace filters too.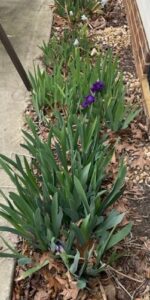 Friday, Lulu got me up.  She's weird today, subdued.  She didn't even like the walk very well. I worked on some visiting and reviews.  I documented and called to make a claim with Asurian on my crash computer.  They gave me quite the run around but I finally got it filed.  When Lulu and I walked I saw that the swan was curled up on her nest from last year.  I noticed that 6 varieties of SDB iris are blooming now. My daughter is even more worried about Lulu who doesn't want to do anything other than sit in her lap.  She had to feed her to get her to eat.  Something seems to have scared her badly.  I had a lot of trouble with Netgalley timing out and not being able to login on my iphone but finally it worked.  I also created a new spreadsheet to organize my freebies to start reading them.
Saturday, my daughter stayed up holding Lulu until 8 am. I took Lulu outside and picked up sticks and pulled weeds while she did her business.   I got tonight's soup going in the crockpot.  I got the French bread ready to rise in its baking pans,  then I covered the lettuces, chard and snow peas as it might get close to freezing the next few nights.  I showed Lulu the leash and she wagged her tail, so we walked the longest route.  She seemed energetic and not afraid like last night so that was great.   My major problems seem to be handled. Now I just have to plan the menu for the week and start on our taxes.
---
I found the best thing ever!   On Mastodon, there is an account @murderbotbot@botsin.space  which shares quotes from my favorite SecUnit.  I chortled and cackled and can't imagine not following its account.
---

Stacking the Shelves is hosted by  Reading Reality.  These are the exciting ARCs I received this week (If you click on the cover, it will take you to the Goodreads entry):
 My sincere thanks to Penguin Audio,    Tordotcom,  Berkley Publishing, Zebra,  Recorded Books.                        
(If you click on the cover, it will take you to the Goodreads entry)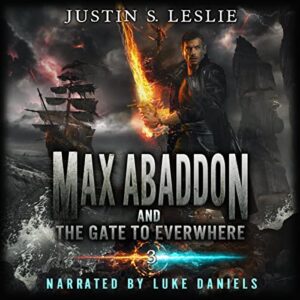 I used a $10 coupon from Audible to buy these audios, the first 2 for $1.99 from Whispersync and the last one $7.49.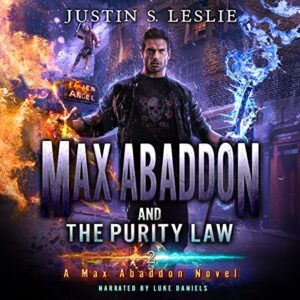 I used a credit for this last one even though I have the Kindle version as freebie, and weird that this one doesn't have Whispersync.

Now the really scary one. This is all the Kindle and Audible freebies I grabbed this past week. You can see why I need to do Thrifty Thursday to be sure I read a few at least one each month.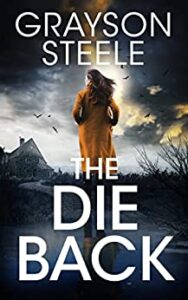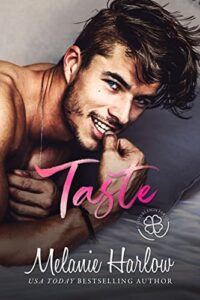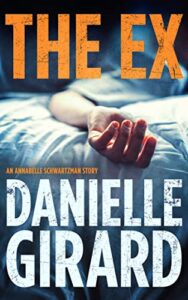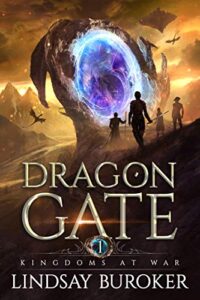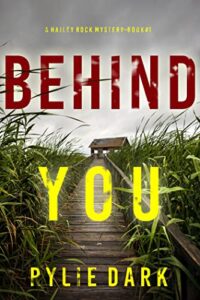 I really meant to cut back on freebies BUT  they are free so I guess that won't be happening.

I'm not including things like reviews posted or upcoming as they are always in the right sidebar. And, my challenge status is also there.
Anne
Latest posts by Anne - Books of My Heart
(see all)