The Sunday Post is a weekly meme hosted by Kimberly  @ Caffeinated Reviewer. It's a chance to share news~ A post to recap the past week, and showcase books and things we have received.
---
Don't forget to look at my giveaways on the right sidebar.
Sunday,  it got near freezing so I needed to uncover the plants when I took Lulu out.  I also watered them and then disconnected the hose since the next 2 nights will be freezing.  It's still not bad in the daytime.  I picked up sticks and felt misery over the weeds in the lawn.  I ordered a different type of weed killer.  Lulu was happy to walk again but it was a bit colder and we took a medium route.  I did more planning for reading freebies.  Then I prepared some setups for posts. I reorganized my sock drawer and am very pleased with it.
Monday, I got the weed killer and hope to apply it tomorrow.  I wasn't going to go out until later in the week but there are some specials I want to get which will end tomorrow. When did soda get so spendy?  I finished up the menu plan.  I feel organized for the week and now just have to make it happen.  I picked up a few items at Harris Teeter and Food Lion that are on sale this week.  I updated my linkys for COYER and Library Love.  Then Lulu and I took our walk.
Tuesday,  it's the last overnight with freezing temps.  The heat is coming in a big way for later in the week. We did our walking and it was surprisingly nice.   I got ready to do the weed killer, reading the label, and.. it can't be used on the kind of grass I have. UGH.  So I ordered a different kind, plus some composted manure and garden soil to pick up at Lowe's tomorrow.   I wrote all my reviews up to date.
Wednesday, we had our walk with Lulu & Abby.   We went to a gluten free bakery and got a couple items. I'd been there once before but since everything there is gluten free I thought my daughter would like to see it.   I dropped off an Amazon return at UPS, then did a pickup at Lowe's.  They had African violets for $5.48 and so I couldn't resist getting one.  It's nice.  The bigger one I have was $24 I think.
Thursday,  I got right to spraying the yard with Roundup.  It was easier than I expected.  We did our walk with Lulu and Abby.  Then I settled in to get some reviews written and setup. My daughter is fussing over a paper due later in the week and not sleeping well. Lulu sat on the corner of the landing for half the afternoon.  Lulu didn't eat dinner, then threw up and then ate dinner later.  It's hot, we actually had to turn on the AC.  I saw the thermostat needed new batteries and replaced those.
Friday,  I tried to get Lulu a vet appt but they said they didn't have any available.  I had a mammogram.  Then I read about Lulu's symptoms.  She ate breakfast and walked with us.  I was tired in the afternoon so I spent a little time starting a new book.  Lulu wasn't eating dinner so much and I'm worried. I made the french bread dough while fixing dinner.
Saturday,  finally a day where I don't have to get up for something. I slept until I woke up.  I heard my daughter going to bed about 5am so I knew I could sleep a bit later.  I took Lulu out and she is still subdued.  I need to do the menu plan. I waited until late afternoon when my daughter got up but then we took Lulu to the vet hospital.  It was a 2 hour wait but they told us she has a spinal problem.  We have to give her pain meds and keep her as immobile as we can for the next month.  It won't be too hard because she loves to be next to us but no jumping up on couchs or beds, no stairs, no walks.   We are going to get a dog sling so she can go on walks in the sling.  I hate that she has been in pain.
---

Stacking the Shelves is hosted by  Reading Reality.  These are the exciting ARCs I received this week (If you click on the cover, it will take you to the Goodreads entry):
NONE
(If you click on the cover, it will take you to the Goodreads entry)
I chose my Prime First Reads book.

Now the really scary one. This is all the Kindle and Audible freebies I grabbed this past week. You can see why I need to do Thrifty Thursday to be sure I read a few at least one each month.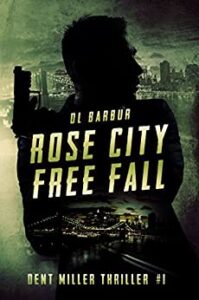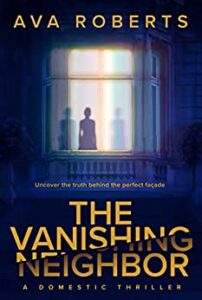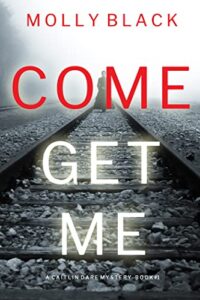 I really meant to cut back on freebies BUT  they are free so I guess that won't be happening.

I'm not including things like reviews posted or upcoming as they are always in the right sidebar. And, my challenge status is also there.
Anne
Latest posts by Anne - Books of My Heart
(see all)