The Sunday Post is a weekly meme hosted by Kimberly  @ Caffeinated Reviewer. It's a chance to share news~ A post to recap the past week, and showcase books and things we have received.
---
Don't forget to look at my giveaways on the right sidebar.
Sunday,  oh I forgot to show the peonies blooming in my yard for the first time since planting October 2020, 2.5 years but they are finally blooming.  Also a neighbor took some great photos of the swan family with 3 babies.  I did some blog visiting.  Lulu came right to my side during the thunder then fell asleep making little yips and snores. I talked to my ex because he is leaving tomorrow to get here Wednesday.  I got an email that Jetpack will no longer share to Twitter.  I already use something other than Jetpack for my shares but Twitter is increasingly having issues with its developers now.  I worked on the menu plan a bit after dinner.
Monday,  my daughter has her first final today. I managed to get my bedroom and the entire second floor vacuumed.  Then I ended up reading the last third of Hammered again in ebook as I was picking out a quote.  There were some other reviews to write and posts to set up. Afterward, I went out and mowed the front yard.  The ground is uneven where Google Fiber dug up the yard by the curb.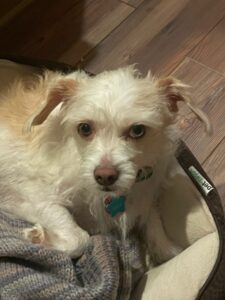 Tuesday,  the fridge repair is today so I got up extra early.  I took the parts out of the boxes and cleaned them.  I got a text that estimated 1:14pm so I was free for the morning walk.  Lulu was very excited to walk with my daughter & Abby.  Then I vacuumed the rest of the main floor.  It really needed it.  I was able to do my blog visiting before he was supposed to arrive. So the repair service kept being moved out by about 20 minutes all afternoon until at 4:36 they rescheduled it for Friday.  I'm pissed because it wasted my time all afternoon thinking they would be arriving and not wanting to start another project.  And now I have to get up early Friday and hang around all day again! I called the warranty company who replaced the hard drive with a few questions where they were not helpful. I may need to format the hard drive again or at least reload the operating system.  Then I talked to my backup software Idrive support.  They were very helpful. I wanted to delete some things from the backup so they don't get restored in a future restore.
Wednesday,  cooler by 10 degrees from yesterday. We walked and saw Max and Marley with their owners.  It's very windy today.  I got notified the cabinets are here, as scheduled. My daughter finished her last final last night so she's finished.  I took her to the chiro and then we picked up a few items at Aldi. I worked on some reviews until dinner. My ex arrived and Lulu remembered him as the food dropper at dinner.  We looked at the situation with projects after dinner.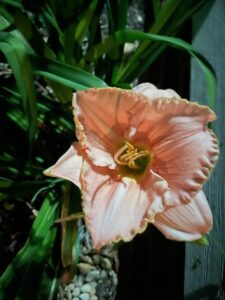 Thursday,  I got going early on computer stuff before the walking. Lulu is thrilled to be back on the team. Then I headed off to pick up what cabinets would fit in my car. I had to make 2 trips but I got all the bathroom cabinets home in my car. The guys were shocked I could.  My ex got the gas grill working,  got the new patio chair together, helped my daughter with sorting through her clothes, measured for our new 36″ tall raised garden bed. I did a bunch of laundry. I repotted both African violets and the Christmas cactus in the new pots with the water at the bottom.  I may do the orchids later.  The first daylily bloomed!
Friday,  the fridge repair is scheduled again for today.  I got up early, checked the time and it said 9:19am.  I folded a bunch of the laundry and put some away.  Then I cleaned up in the kitchen and checked again 2:30pm.  So I went to work on my computer tasks while the rest of the house sleeps.  Then he called and came at 11:30.  Thankfully it went quickly enough and it's all working. I made some pumpkin muffins while he was doing the repair and got distracted, left out 3 cups of sugar!  I arranged for 2 yards of mulch to be delivered Tuesday which means some yardwork this weekend/ Monday to prepare.  I walked Lulu and we saw lots of people in the neighborhood pool.  It opened today and was packed.  After dinner,  I removed everything from the bathroom cabinets and countertop to prep for new ones.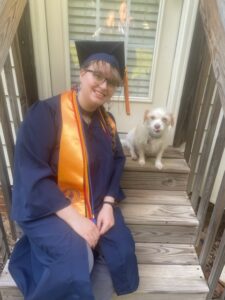 Saturday,  it's graduation day.  I am so proud of my daughter. We were some of the few people who wore masks.  My video didn't turn out but her dad got one.   We went to eat afterward at an Asian fusian place we like.  We have the baby signets and ducklings in the neighborhood.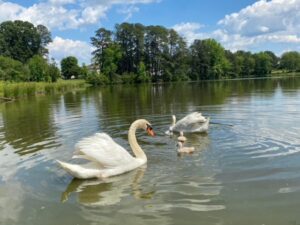 ---
April Reading:  I had another good reading month.  I managed to read 26 books. Audiobooks continue to help me read more. Some count for more than one challenge.  I listened to 14 audiobooks, read  3 library books,  26 COYER reads, and 5 books which I already own.
All Library books (including ones not reviewed on the blog)  2023 Library Love Challenge
I did manage to read 5 books I own (goal is 3 per month):
Lost Girl by Melinda Colt
🎧 A Dragon of a Different Color by Rachel Aaron
Pretty Guilty Secrets by Casey HIll
🎧 Hammered by Kevin Hearne
🎧 Two Tales of the Iron Druid Chronicles by Kevin Hearne
---

Stacking the Shelves is hosted by  Reading Reality.  These are the exciting ARCs I received this week (If you click on the cover, it will take you to the Goodreads entry):
My grateful thanks to Simon & Schuster Audio,  Tantor Audio,  Karen Grey,  Berkley, and Minotaur Books.                           
(If you click on the cover, it will take you to the Goodreads entry)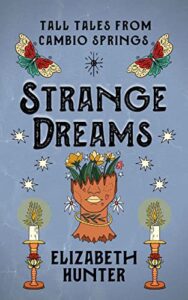 I had to have this because I love Cambio Springs. I can't wait for Dust Born this fall. I had No Rush shipping rewards to pay for it.

Now the really scary one. This is all the Kindle and Audible freebies I grabbed this past week. You can see why I need to do Thrifty Thursday to be sure I read a few at least one each month.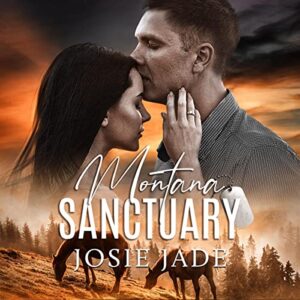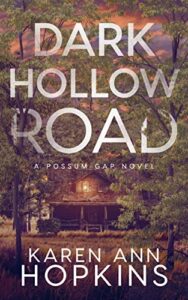 I really meant to cut back on freebies BUT  they are free so I guess that won't be happening.

I'm not including things like reviews posted or upcoming as they are always in the right sidebar. And, my challenge status is also there.
Anne
Latest posts by Anne - Books of My Heart
(see all)