The Sunday Post is a weekly meme hosted by Kimberly  @ Caffeinated Reviewer. It's a chance to share news~ A post to recap the past week, and showcase books and things we have received.

Stacking The Shelves is also a weekly meme hosted by Marlene from Reading Reality.  It's all about sharing the books you are adding to your shelves, may it be physical or virtual. This means you can include books you buy in physical store or online, books you borrow from friends or the library, review books, gifts and of course ebooks!
---
Don't forget to look at my giveaways on the right sidebar.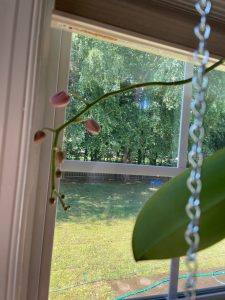 Sunday was the usual blog visiting, and the FB chat for Psy-Changeling series Read-along.  Monday was lots of phone calls and financial analysis.  The kitchen designer presented her info, without too much detail and a price higher than estimated.  I stayed up way too late going through things I wanted to get at the Audible sale, and listening to Pride, Prejudice and Other Flavors by Sonali Dev (which is fabulous).  Our orchid is getting ready to bloom!
Tuesday was supposed to rain all day ( like Monday was also except it didn't).  They had pushed off our next sod order to Thursday and when it didn't rain it went back to Wednesday.  I didn't get too many calls made but I did get it setup for another estimate on Friday afternoon.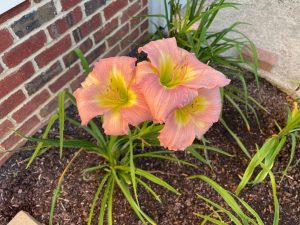 Wednesday,  I did the split shift of waking up really early (5am) and then unable to go back to sleep until 7:30am, then had to get up at 8.  It was hard to wake up.  By 9,  the hot water guy was here and is ordering a new part, as the pilot light went out for a third time this morning.  Luckily I already had a hot shower.  I went off to do a Walmart pickup.   After some phone calls and stuff,  I picked up Rx at Walgreens and then Harris Teeter. They had some udi's gluten free pizzas on clearance for buy one get one.  Since our freezer was already packed, I made these for dinner (also I was running out of time). Our neighborhood had a community garden meeting at 7pm.
Thursday,  I was so happy to have a day at home.  I went out and helped cut sod and water sod.  The weather was perfect.  I found out I won Spring COYER and signed up for Summer COYER.  I made angel food cake and my daughter's favorite soup.
Friday,  it was constant today-  the phone calls, the information, the tasks.  I was on the phone before I was out of bed.   Happily,  the company called and they have the part to fix the water heater and it is covered under warranty, so I don't have to pay. And it is getting installed before the weekend!  I got Lulu out for a longer walk before the rain.  I decided on a glass repair company and let them know.  I got a quote on solar panels which I am considering after the new roof.  Of course, the water heater guy and the flooring quoter arrived at exactly the same time. I had a meal planned but decided we should eat some leftovers and then go to the state dairy farm for homemade ice cream for dessert.  The water did not seem hot, so we checked the setting and it was on the lowest not the near hot one where it was before.  Lucky we thought to check before we called them again.
Saturday, it was also supposed to rain. But we forged ahead with the sod project and had one neighbor boy help.  Now we just need to seed some of the soil areas.  We lined up my regular lawn service guy to trim the really tall bushes (trees?) at each side of the house.  I just hire him for special projects but he mows for several neighbors.  We also bought some pine straw from him which he had leftover from another project.   I took Lulu for a nice walk.  I made my favorite Julia Child chard dish for the first time this summer.  There is enough chard to make one more batch.
---
How do I do it?
If you have any tips for me, please comment.
This is more like something I want to learn.  Some blogs, including mine, and I am thinking of WordPress blogs,  have am option at the bottom after you comment, where it says" Save my name email and website for the next time".   But on almost all of them – it doesn't work, including mine.
For those where it works, why and how does it work.  Does it save it in the blog users or what data base stores that information?   I have found once you do on the ones where it works, there doesn't seem to be a way to change it, either.   Any information for me?
---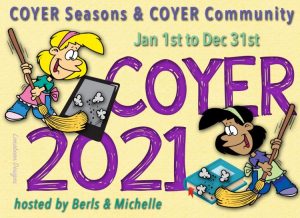 This week is the end of Spring COYER and the start of Summer COYER.  Summer is the most relaxed and the least fussy rules.  Summertime and the reading is easy!   Like Spring, it is four months.  My goal was 50 for Spring but I'm going to try for 70 for Summer, since even KU counts.

Stacking the Shelves is hosted by and Reading Reality.  These are the exciting ARCs I received this week (If you click on the cover, it will take you to the Goodreads entry):
My grateful thanks to Berkley Romance, AceRoc,  and Macmillan Audio via Netgalley.
(If you click on the cover, it will take you to the Goodreads entry)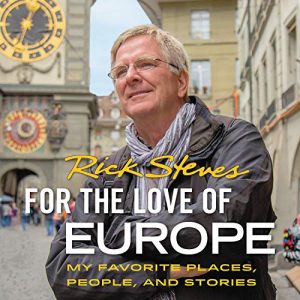 I couldn't resist this Rick Steve's audio from Audible Daily Deal for $4.  I watched him on PBS and have used his books for European travel.
I'm not even going to try to list all the books I got at the Audible sale.  I added novellas to series like Iron Druid   by Kevin Hearne (Luke Daniels) and Orphan X by Gregg Hurwitz (Scott Brick).  I bought some of the DI Kim Stone series by Angela Marson,  Travis McGee series by John McDonald (Robert Petkoff), Richard Jury series by Martha Grimes (Steve West), Raven Cursed and Death's Rival by Faith Hunter (Kristine Hvam), Court of Frost and Starlight by Sarah J Maas,  a Reckoners novella by Brandon Sanderson.  All told I got 36 audiobooks.

Now the really scary one. This is all the Kindle and Audible freebies I grabbed this past week. You can see why I need to do Thrifty Thursday to be sure I read a few at least one each month.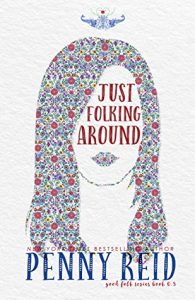 I really meant to cut back on freebies BUT  they are free so I guess that won't be happening.

I'm not including things like reviews posted or upcoming as they are always in the right sidebar. And, my challenge status is also there.
Anne
Latest posts by Anne - Books of My Heart
(see all)