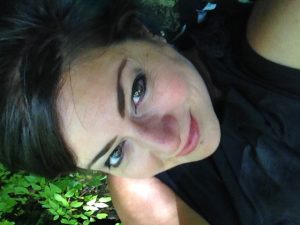 Reading has always been more than just a hobby, it's been a life-long obsession.  To illustrate my point, one of my kids is named William Bennet (think Fitzwilliam Darcy and Elizabeth Bennet).  Of course, if you are reading my obscure bio-page, you can probably empathize.  I read a broad range of genres, but particularly enjoy kick-butt heroines, complex world-building, first person narration, nerdy references, or  hockey.  I like all of my books to have a romantic element, even just a little bit.
I've developed a preference for audiobooks over the last few years, which allow me to complete chores, run carpool, or work on my many building and craft projects while 'reading.  I prefer reading romance the old-fashioned way, probably because listening to steamy scenes makes me blush!
My all time favorite selections include Diana Gabaldon's Outlander series, Karen Marie Moning's Fever series, and all of Robin Hobb's books set in the Farseer world.  Honorable mentions to Elle Kennedy, Meljean Brook, Ann Aguirre, Krista and Becca Ritchie, Jim Butcher, Jeaniene Frost, and Kristen Callihan.
KC Reads:
Fantasy – Epic, Urban, Paranormal, Dark, and Sci-Fi

Sports Romance (Hockey, Football, Rugby)

New Adult Romance

Romantic Suspense

Historical Romance (particularly Regency)

Steampunk

Depending on my mood:  YA, Erotica, PNR