The Sunday Post is a weekly meme hosted by Kimberly  @ Caffeinated Reviewer. It's a chance to share news~ A post to recap the past week, and showcase books and things we have received.

Stacking The Shelves is also a weekly meme hosted by  Tynga's Reviews and Marlene from Reading Reality.  It's all about sharing the books you are adding to your shelves, may it be physical or virtual. This means you can include books you buy in physical store or online, books you borrow from friends or the library, review books, gifts and of course ebooks!
---
Don't forget to look at my giveaways on the right sidebar.
Sunday, another beautiful day.  I managed to pick up another pile of sticks when I was out with Lulu.  My exercise for PT involves putting my hands towards the floor while sitting and she thinks that means she should be petted so she goes right where my hands go.   Either my daughter is not closing her door or Lulu has figured out how to open it because she is getting in while my daughter is still sleeping more often. I enjoyed the Facebook chat. Then I was trying to finish an audiobook and ran into problem.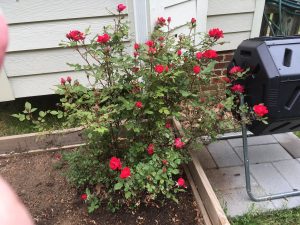 Monday was cool and a bit more cloudy to start.  Despite a few problems, I finished up my audiobook.  Then I got to work on calls and appts I needed to make.  I had asked on the neighborhood facebook page who does kitchen design in the area.  One of the neighbors stopped by and we set up appt for next week.  The rose bush is going to town but there was a green caterpillar eating the leaves and got rid of it.
Tuesday, I was so tired I fell asleep by 10 but then I woke up at 2:30am and couldn't go back to sleep although I tried for about 6 hours.  I got bored and read for a little while.   The repair guy came and did fix the thermostat for the upstairs HVAC.  Apparently it was a fuse and conductor.  Then I hurried off to PT where I got a pile of new exercises.
Wednesday,  another gorgeous weather day.  I slept better and started off with a Walmart pickup. I hoped to get Weed & Feed – NOPE.  Then I did some minor weeding, ones that came up or got missed in the first round,  then I spread PREEN.  I managed to do some computer work before we were off to our dentist appts. As usual, I had no cavities. My daughter has one, so that's another thing to schedule.  I spent a bunch of time looking at what gluten free restaurants might be along our trip and also a bit at attractions we might see.
Thursday,  it was a tough start to get going. Brr last night and tonight it got to 35F / 1C. I had a Food Lion Instacart since I was out of milk.  I talked to my brother briefly about repair or replace my phone, recalls on my Volt and how my PT is going.    In the afternoon, it was time for chiro and massage.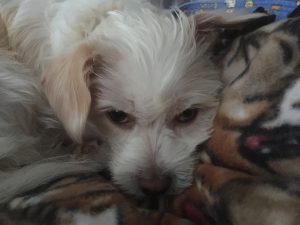 Friday,      I dropped a couple Amazon returns at the UPS store, then I had my PT appt followed by a Walmart pickup near there to get the Weed & Feed.  After letting Lulu out and swinging with her,  I picked up dog poop and sticks and finished mowing the lawn.  Then I did more weeding and weed spraying.   After dinner, I got to the computer.  I ordered a new iphone as mine is 5 years old and definitely dying.  I am feeling overwhelmed right now with all the things I need to do and then there's the things I want to do.
Saturday,  Michelle at Limabean Designs made a new header for me and I'm finally trying it out.   This week Ashley came through with a new plug in to handle my author boxes for guest posts the way I want them.  The new computer is working fast and smoothly.  So not everything is a problem.

Stacking the Shelves is hosted by Tynga's Reviews and Reading Reality.  These are the exciting ARCs I received this week (If you click on the cover, it will take you to the Goodreads entry):
NOTHING.
(If you click on the cover, it will take you to the Goodreads entry)
I got this book "free" from Amazon First Reads.    I enjoyed the Traitor so much I had to buy it.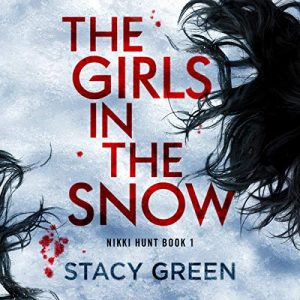 I got this one for $3.95 as an Audible Daily deal.

Now the really scary one. This is all the Kindle and Audible freebies I grabbed this past week. You can see why I need to do Thrifty Thursday to be sure I read a few at least one each month.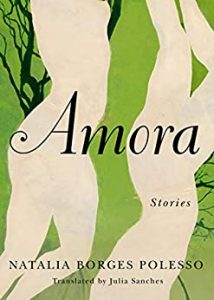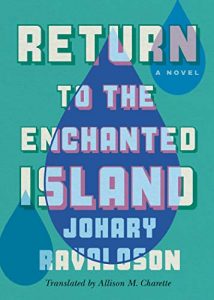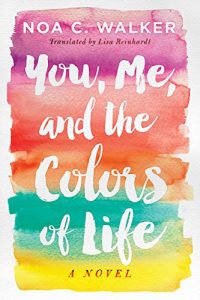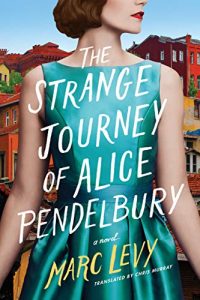 These first 10 are the free Amazon books for World Book Day.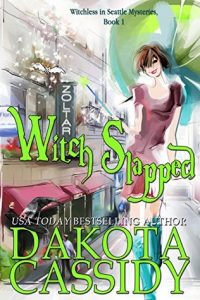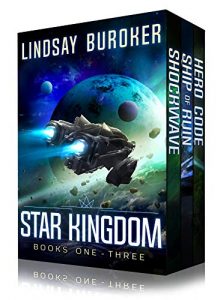 I really meant to cut back on freebies BUT  they are free so I guess that won't be happening.

I'm not including things like reviews posted or upcoming as they are always in the right sidebar. And, my challenge status is also there.
Anne
Latest posts by Anne - Books of My Heart
(see all)