The Sunday Post is a weekly meme hosted by Kimberly  @ Caffeinated Reviewer. It's a chance to share news~ A post to recap the past week, and showcase books and things we have received.
---
Don't forget to look at my giveaways on the right sidebar.  The giveaway on Ruby Fever ends Monday night.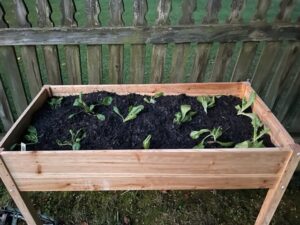 Sunday,  I did some blog visiting.   Then today was the facebook chat for COYER book club which was fun and interesting as always.   Right before dinner when it cooled down a little, I got the dirt into the raised bed and planted spinach and two kinds of lettuce with the Biotone fertilizer the garden center recommended.  My daughter hadn't been feeling well, mostly a sore throat,  so I had her take a COVID test. It was negative.    After dinner, I finished the book for the COYER recommendations RAT.
Monday, I decided to wash my sheets plus my blanket.  I finished up Sunday visiting.  My daughter is feeling better.  I walked Lulu right before dinner and it was warm and sticky but just bearable.   I found out my niece is pregnant with the baby due in January!   My mom will be a great-grandma!  My younger brother will be a grandpa!
Tuesday,  I got going well today.  There's always more to do.  I wrote a review and got organized for the week.  My daughter and I quilted a bit after her doc appt this afternoon.   I prepared my list of errands for tomorrow. It's supposed to rain overnight so I didn't water.
Wednesday,  lots of things to do and so little time.  Lulu had a quick vet checkup. My daughter had a chiro appt. I went to the post office and Aldis and picked up her RX at Harris Teeter.  I got unexpected book mail from Berkley romance!  I did a bit of spot watering.
Thursday, a second day with north wind and low humidity. I hope to get outside and do a bit.  Lulu loves my new coneflower plant and lays down by it often when we go outside.   I am frantically trying to catchup on things.  How did I get so far behind?   I tried to play Wordle and it is on its side on my desktop. So I had to play on my phone.  Goodreads only seems to make me login if I haven't been in it for 12 hours or more.   I had 2 days this week now it didn't make me login.  How is it September?  The weather felt so good.  I managed to mow and trim the whole yard.  I even sprayed weed killer on the driveway cracks.  My neighbor finally got their yard mowed.  It had been 2-3 weeks in the front, but seriously, they had not mowed the backyard yet this year.  It was about knee high or more.   I showered, got dinner started and then my daughter watched it while I walked Lulu a bit.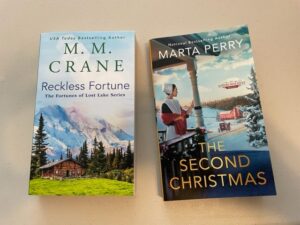 Friday, I didn't sleep well but then I had so much I wanted to do.   I wrote some reviews. Wordle was in the correct position today. The weather is heating up so I didn't want to be outside. I got more unexpected book mail.  It's weird as these are not books I would usually read.  But I can give them away as I do with almost all print books I receive. I was quickly checking email before I went to bed.  I was notified that I am now a Goodreads librarian.  I'm a little scared now as I want to do it right; mostly I want to add audiobooks.
Saturday,  my daughter was still up at 11 am.  I worked on my month end totals and updating links.  I spent some time planning projects for the house, repairs and the yard.   I made up a September reading planner to figure out how to fit things in this month. It won't be the way it goes but it gives me a goal.  It's not going to rain much and it will be hot so tonight I need to do some watering.   I hope everyone who has Labor Day on Monday is enjoying a longer weekend with some relaxing.
---
August Reading:  I had another good reading month.  I managed to read 24 books. Audiobooks continue to help me read more. Some count for more than one challenge.  I listened to 15 audiobooks, read 9  library books,  24 COYER reads,  and 10 books which I already own.
All Library books (including ones not reviewed on the blog)  2022 Library Love Challenge
I did manage to read 9 books I own (goal is 3 per month):
A Cold Dark Place by Toni Anderson
🎧 Manitou Canyon by William Kent Krueger
🎧 The Once and Future Witches by Alix E. Harrow
🎧 Sulphur Springs by William Kent Krueger
🎧 Desolation Mountain by William Kent Krueger
🎧 A Stitch in Time by Kelley Armstrong
Red by Kate SeRine
New Orleans Rush by Kelly Siskind
🎧 Twice Tempted by Jeaniene Frost
---

Stacking the Shelves is hosted by Reading Reality.  These are the exciting ARCs I received this week (If you click on the cover, it will take you to the Goodreads entry):
 My thanks to AceRoc Books,  Penguin Audio.                            
(If you click on the cover, it will take you to the Goodreads entry)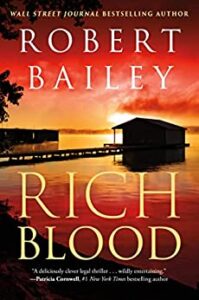 I got my Prime First Reads book.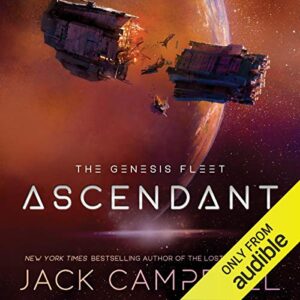 For some unknown reason, Audible sent me a $10 coupon (already had a $5 coupon from when you use a certain number of credits). It looks like it is because I bought nothing in the last sale?  Anyway, I used the coupons to get more of my loved Jack Campbell  series.   
I got these on sale from Chirp for $5, and 99¢.

Now the really scary one. This is all the Kindle and Audible freebies I grabbed this past week. You can see why I need to do Thrifty Thursday to be sure I read a few at least one each month.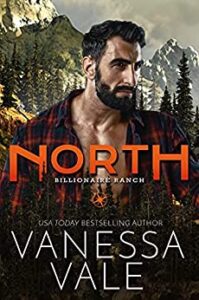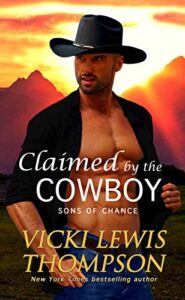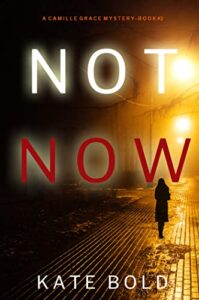 I really meant to cut back on freebies BUT  they are free so I guess that won't be happening.

I'm not including things like reviews posted or upcoming as they are always in the right sidebar. And, my challenge status is also there.
Anne
Latest posts by Anne - Books of My Heart
(see all)