This is a new feature I developed where each month we will look at our favorite – the best – series in a genre or topic.
The topic here, by my definition,  is a series with a setting of Ireland, and career in the Guarda or RUC.    These are the ones which came to mind.  I enjoyed some more than others.   The team had to help me find some of these.
Since I haven't read everything, it's a subset of the possibilities.  I'm sure I am forgetting some great authors. There are also plenty of authors I have yet to read. Please share your favorites with me in the comments, also.
My favorite Irish Police series are (in no particular order):
Cormac Reilly                                           Detective Sean Duffy                                Maggie D'arcy
by Dervla McTiernan                                      by Adrian McKinty                                        by Sarah Stewart Taylor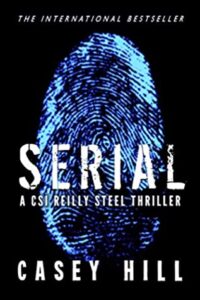 Dublin Murder Squad                                CSI Reilly Steel                                   Irish Garda Squad
by Tana French                                                        by Casey Hill                                             by Melinda Colt
What are your favorite series?
Vote for your top 3 favorites! You can vote for my favorites or add favorites of your own.  Remember this is how the winning option is chosen for the giveaway.
Latest posts by Anne - Books of My Heart
(see all)