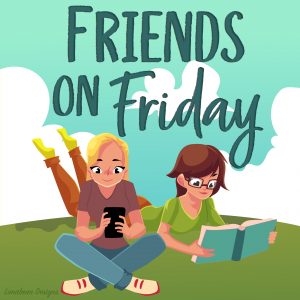 Today's friend is the beautiful Jen from Red Hot Books.  This is one of the first blogs I ever followed. For some odd reason, I only followed about 2 or 3 blogs. I really liked this one as I was mostly reading urban fantasy, paranormal romance or some kind of romance. I was thrilled to meet her in person at NOLA Storycon in September of 2016. Her tastes are similar to mine and her reviews are ones I read.
Review copy was received from Publisher. This does not affect my opinion of the book or the content of my review.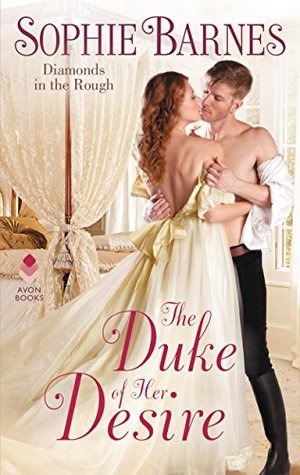 The Duke of Her Desire
by
Sophie Barnes
Published by
Avon
on December 26, 2017
Genres:
Historical Romance
Pages:
384
Source:
Publisher
Goodreads
Amazon
, 
Barnes & Noble
When Thomas Heathmore, Duke of Coventry, agrees to steer his friend's inexperienced younger sister through society, he doesn't expect the lady in question to be so infernally stubborn. Amelia Matthews seems to have little interest in balls or suitors at all. Instead, she intends to open a school, and against his better instincts, Thomas offers to help. Yet somewhere along the line, Amelia ceases to be a simple responsibility . . . and becomes an undeniable temptation.

Since her brother inherited a dukedom, Amelia's prospects have transformed. But though she's long been secretly infatuated with Thomas, she refuses to heed the arrogant aristocrat's advice. If only it were as easy to ignore his heated touch. And as Amelia soon learns, the ton is a minefield, where one moment's indiscretion can unleash a scandal—or entice her to surrender everything to the duke of her desire . . .
This second story in Sophie Barnes' Diamonds in the Rough series marries the fish out of water trope with an older brother's best friend romance. Amelia is just a few months into her reintroduction to society after spending most of her life in the slums of St Giles. Her older brother, Raphe, is happily married now and wants to take his wife on a wedding trip, so he asks his friend, the Duke of Coventry to keep an eye on his sisters while he's away. Of course, he has no idea that Amelia is nursing a giant crush on the man.
Not only does Coventry agree to watch out for the girls, he promises to draft his mother to help Amelia find a husband. That means lessons in dancing and comportment and a little bit of matchmaking to boot. He's only doing a favor for Raphe until two things happen, which make it into something more. First, he discovers Amelia's plan to launch a school for unfortunate children. Though she doesn't show enough regard for her own safety, he can't help but be impressed by her determination and smarts in creating a business-plan. His appreciation for her grows… so that when the second thing happens–and he sees her in a low cut ball gown–it gets harder to see her as just his best friend's younger sister.
That would normally be enough to push the romance forward, but Raphe is hiding a big secret and he's afraid a relationship will bring it to light. So he pushes his feelings–and Amelia–away, only to find he keeps coming back for more.
I liked the story well enough. Amelia is a good person who wants to do a good thing, and it's hard not to root for her to get her heart's desire. Coventry's big secret is super-obvious from the get-go, which makes it kind of meh as it plays out. Everything develops exactly as you'd expect, which is for the most part satisfying, though I will admit, it was rather difficult to develop any kind of strong feelings or an attachment to either the characters or their love story. There were no feels. And the small danger plot tied into Amelia's school almost felt like an afterthought or filler. There wasn't enough to it to make me worry, and the resolution was decidedly weak.
Still, it wasn't a bad book, simply an innocuous one. It's a quick, easy read and it makes good on the promise of its premise. The events of book one are referenced, and there are hints about the romance in book three, but this holds up fine as a standalone.
Rating: B-
Latest posts by Anne - Books of My Heart
(see all)
Related Posts