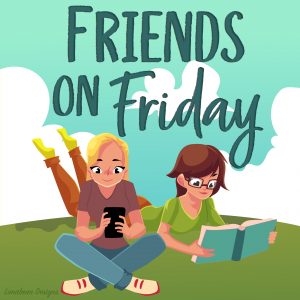 Today's friend is the Sophia Rose from Delighted Reader.  I've loved getting to know her through books and this wonderful community. She even wrote her own into also:
Howdy, all!  
I'm tickled to death to be invited by Anne to participate in her Friends on Friday event.  Anne's been a book pal for a few years now and I've enjoyed getting to know her a little through her blog, her warm presence in the book community, and her on-line/social media time.
Thanks for having me, Anne!
Review copy was received from Publisher. This does not affect my opinion of the book or the content of my review.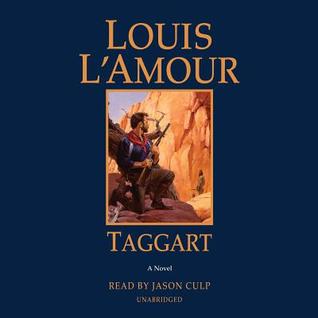 Taggart
by
Louis L'Amour
Narrator:
Jason Culp
Published by
Penguin Audio
on August 14, 2018
Genres:
Historical Fiction
Length:
4 hours, 58 minutes
Format:
Audiobook
Source:
Publisher
Goodreads
Amazon
, 
Audible
, 
Audiobook
, 
Barnes & Noble





Adam Stark had found gold. In the confusion of the mesas and canyons near Rockinstraw Mountain, Stark, his wife, Consuelo, and his sister, Miriam, were quietly working a rich vein while keeping their presence a secret from raiding Apaches. Worried that his wife might leave him, Stark wanted to make enough money to take her to San Francisco, where she could enjoy the style of life she craved.

But when Taggart, a stranger on the run from a vicious bounty hunter, enters their camp, tensions soon mount. Consuelo, against all good judgment, cannot resist testing Taggart. Is he the man who can make her happy? Will he give her the life her husband cannot? With thousands of dollars of gold in his packsadles, the Apaches are now no longer Adam Stark's only threat.
Western fiction does follow formulas as much as the next genre, but within the typical, there is always the exception to watch out for and enjoy.  Rather than the silent, strong, tall stranger coming into town, this one starts with the unlikely hero and his family and brings in the strong and silent type later so the reader got two for the price of one.
Taggart brings together two stories- two different men and two VERY different women, a gold mine, Apaches, and an ambivalent bounty hunter.  The author tells this story with his usual colorful artistry describing the times, the land, and the people, yet also concisely making this a quick read.  Taggart begins with action and never stops moving.
It's all about the characters in this shorter piece, so introductions…
Adam Stark, his fiery Mexican wife Consuelo, and his steadfast sister Miriam head out into the middle of Arizona Apache country to find their fortunes.  Adam and Miriam would be content to get a small ranch and live simply, but Consuelo is young and has lived poor now she wants to live a little. So, he goes into the most hair-raising mining situation there is to get enough gold to satisfy his wife and works quietly to keep her safe and keep her love.
Consuelo does not believe in the quiet strength of her own husband which causes her to look afield for another man to save her.   With fear driving her, she can't see worth in who she already has, but she is vivacious and can get around men so she will use this.
On the other hand, Miriam does recognize strength and staying power when she sees it and despises- and pities- her sister in law while waiting for just the right man for herself.  She doesn't need saving and wants a man she can walk beside not behind.
Into this troubled household comes Taggart, the stranger, with a posse on his tail and the Apaches stirred up by his entry into the local country.  He sees two women and knows they are both dangerous to him in very different ways, but only one earns his respect and admiration.
And, finally, there is the bounty hunter who coldly does his work for the hard cash he can earn and Taggart is worth a lot.  But, to get it, he has to bring in a man who is like none other he has ever tracked.
It was a great mixture of gritty survival, action, and a fair dose of romance.  For those who enjoy the western genre, I can recommend this one for a fast listen.
Narration:
Jason Culp is, once again, the narrator for this latest audio release of the author's books.  He does such a great job hitting the right notes with the western historical in tone and setting, pacing and emotion.  He does both genders and the accents well. He's a superb match for this story/genre.
Listen to a clip:

Rating Breakdown
Plot
Writing
Characters
Dialogue
Narration (Audio)
Overall:
Latest posts by Anne - Books of My Heart
(see all)
Related Posts