The Sunday Post is a weekly meme hosted by Kimberly  @ Caffeinated Reviewer. It's a chance to share news~ A post to recap the past week, and showcase books and things we have received.

Stacking The Shelves is also a weekly meme hosted by  Tynga's Reviews and Marlene from Reading Reality.  It's all about sharing the books you are adding to your shelves, may it be physical or virtual. This means you can include books you buy in physical store or online, books you borrow from friends or the library, review books, gifts and of course ebooks!
---
Don't forget to look at my giveaways on the right sidebar.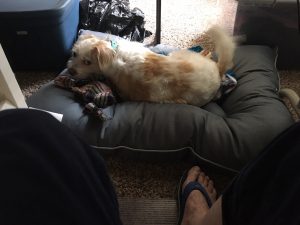 Sunday,  I got up and my daughter was still up at 11am.  She has been having gastro issues and we are working through solutions with her doctor. It keeps her up at night.  Lulu had no night time at all, but she has finally starting sleeping in the bed under my desk I got 3 or 4 weeks ago!!  I think it is because I got her a blanket yesterday.  Now she knows it is her space.  My "desk" is really a table combined with 2 other tables for crafting.   I have been reorganizing my desk top and just moved my paper shredder and things are just so much better now!
COYER Book Club was a small but compatible group and we had a great chat. There is great leadership in this group which is always trying to help and include more people, so they make little adjustments continually to improve things.      I have been thinking about what to do for next year's Read-along.  I may do a poll to see which series you are most likely to join me in reading.
My Kindle Unlimited I've had on a 6 month deal which I thought ended August 31 but it ended the 30th. I planned to cancel and see if I might get a new deal but it looks like I have another month.  I love the service and there are many books I want to read. But since I only read 1 or maybe 2 a month $9.99 is too much. Without a deal, I might be better off buying those books.
Monday, I decided right away I needed to get organized.  It looks like we will continue having a bit better weather through Tuesday so I'll mow then. I wrote reviews and since I finished a book and audio, decided what to read next.  I'd like to get ahead on some things; we will see. I made a list of things I want to read this month and well, it's too long to be realistic.  It finally started raining in the late afternoon and now it will be too wet to mow Tuesday.   I did get lots of fabric cut for the quilt. I sewed 2 more face masks and mended a T-shirt whose seams were falling apart.
Tuesday, I got a BJs Instacart order with everything I ordered. Then I took my daughter over to school to pick up her pin and tassels for the honor society.  She was happy to find out her online meetings for it would be Wednesdays at noon which was her preferred time.  Since it was too wet to mow, I did some weeding and bush trimming. I also read my oldest eARC on Netgalley. It was a fantasy book I got in 2014. I'm sure I read a bit then and didn't like it and I still don't like it but I finished it.  Now my oldest ARC there is 2019.
Wednesday was hot again and I took my daughter to a doctor appt, so I got in some audiobook time.  At night, there was a Keith Urban fan experience streaming for his new album so I watched     it.   Thursday was even more hot, like 96 (35C) but the heat index was 109 (43C).  Finally on Friday, the wind shifted to the north. And it's going to stay from the north for the next week with temps around 80 and low humidity!!!!  I went to do pickup at Home Depot and the pharmacy.  I came home and tried to do a bunch of computer work so the next day I could do yard work.  I want to get back to sewing too.  I finally finished all my challenge linkups for August. My daughter tried some new leave-in conditioner for her hair and liked it.
Saturday it was cooler as predicted with a nice breeze.  I did some watering and weeding. I unloaded the garden soil and rocks I got at Home Depot. I put the rocks under the bay window where weeds grow, after pulling the weeds. I mowed the lawn.  Sunday I hope to do some weedkiller spraying.   I noticed that our orchid has 5 blossoms now with a bud for a 6th blossom. At night, I did more post setups, while listening to a new audiobook.   I've started September off with a bang – I've read 6 books in the first 5 days!
---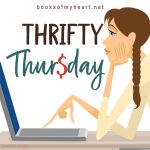 Some thought it would be helpful to know in advance when the next post will be so you can plan for it and link up a freebie review of your own.  The next date will be Thursday, September 24th.
---
Things I Learned This Week:
OK  if I'm asking for help, I'm also going to share the cool things I learn. You may already know them but hopefully it will help someone.
Angela – thanks so much! Recopying the code from Netgalley did work to fix the icons.  It's weird because the code looked just the same but there must have been minor changes.
---
August Reading:  I had another good reading month.  I managed to read 29 books. Audiobooks continue to help me read more. Some count for more than one challenge.  I listened to 15 audiobooks, read  5 library books,  22 COYER reads,   and  4 books which I already own.
All Library books (including ones not reviewed on the blog)  2020 Library Love Challenge
---
Bookish Resolutions update:   I haven't seemed to be able to break down my goals into tasks very well this year, so I just do what I can.  I would really love to do some Blog ahead this next month for 2021 so we will see if I can do some.   I read less library books this month,  and tried to catch up more on my ARCs.   I created post shells as I got ARCs. I did setup and finish the Library Love emails for the rest of 2020.  Angela and I have come up with some new ideas about the 2021 emails.
I did manage to read 4 books I own (goal is 3 per month):
Dog with a Bone by Hailey Edwards
Fire Touched by Patricia Briggs
Heir of the Dog by Hailey Edwards
The Eighth Sister by Rober Dugoni (audio)
---

Stacking the Shelves is hosted by Tynga's Reviews and Reading Reality.  These are the exciting ARCs I received this week (If you click on the cover, it will take you to the Goodreads entry):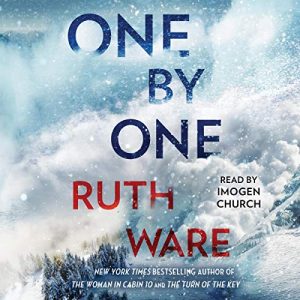 Thanks so much to Brilliance Audio,  Thomas & Mercer, Berkley, AceRoc,  and Simon Audio.                      
(If you click on the cover, it will take you to the Goodreads entry)
I forgot to include Emerald Blaze last week because I pre-ordered, of course.

Now the really scary one. This is all the Kindle and Audible freebies I grabbed this past week. You can see why I need to do Thrifty Thursday to be sure I read a few at least one each month.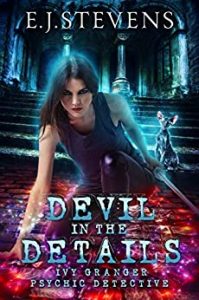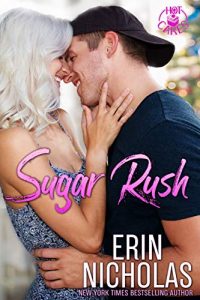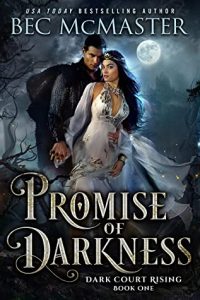 I really meant to cut back on freebies BUT  they are free so I guess that won't be happening.

I'm not including things like reviews posted or upcoming as they are always in the right sidebar. And, my challenge status is also there.
I love getting comments and connecting with you!  I hope everyone is safe and well.
VOTE!
Anne
Latest posts by Anne - Books of My Heart
(see all)