The Sunday Post is a weekly meme hosted by Kimberly  @ Caffeinated Reviewer. It's a chance to share news~ A post to recap the past week, and showcase books and things we have received.

Stacking The Shelves is also a weekly meme hosted by  Tynga's Reviews and Marlene from Reading Reality.  It's all about sharing the books you are adding to your shelves, may it be physical or virtual. This means you can include books you buy in physical store or online, books you borrow from friends or the library, review books, gifts and of course ebooks!
---
Don't forget to look at my giveaways on the right sidebar.
Sunday I tried to rest and do some of my blog visiting and catch up on Feedly.  I felt ok, but still was having pain and being careful.  Monday,  I had another chiro adjustment.  The stairs were hurting me so I went to bed early.  The great thing is my 4 new hot/cold gel packs came from Amazon.  They are nice and big. I got those frozen and they work great.   I spent a few hours in bed with a new cold pack on my back and the heating pad on my spasming legs, very comfortable.
Tuesday,  I don't know if it was the cold packs on my back or the heat on my legs but this was the least pain in the morning for weeks. However, it's definitely a cold. I hate it. I got 2 Instacarts because I'm not eating, so of course, I need groceries. Taking the stairs to the office, made it hurt again.  I did some computer catch up but still behind with less computer time right now. I made chicken fajitas for a late lunch.  By the time it was ready I was hurting a lot, so I got comfy with an ice pack and heating pad. Then my daughter and I both tried to stay awake until the Walmart delivery arrived.  By the time I was able to get up my daughter had it all in, cleaned with wipes and put away.  She let Lulu outside and they went to nap.  I decided to get another couple hours at the computer before calling it an early night.
Wednesday started out ok but only went downhill.  I successfully slept 8 hours straight sitting up.  The cold meds have definitely improved over the last 19 years.  Or maybe before I was using them to try to treat allergies which didn't work at all.  I did get a batch of food made for Lulu.  I read Big Kibble last night which makes it hard to feed her any packaged dog food.
Thursday I got going a bit earlier as we had a chiro / massage appointments.  My daughter liked them also so we scheduled for the next couple months for every other week.  I hate being out of the house so much but I am feeling what happened to me when I didn't go for months.  It is getting easier to change positions finally.
Friday, I did the usual now. In the morning, I read or doze if I didn't sleep well overnight. (I didn't. I coughed for about 2 hours even with the meds). But I didn't doze; I read.  Then after breakfast, it's up to the office for the afternoon to do things on the computer, either blogging or bill paying or whatever else.  Late afternoon, it's back downstairs to eat dinner and then read in bed until bedtime. I hope by next week I can do more. I want to do more and think I will be able to do more if I get over the cold.
Saturday went well except when I tried to wipe Lulu's feet when she came inside, that was very painful.  Otherwise, it was a day with less pain. I did sleep a little later and the cold seems better, less coughing.  I wrote reviews and visited some blogs, finally finishing up last Sunday.  I made it upstairs twice so that gave me a bit more computer time.

Stacking the Shelves is hosted by Tynga's Reviews and Reading Reality.  These are the exciting ARCs I received this week (If you click on the cover, it will take you to the Goodreads entry):
Thanks so much to Berkley,  and Harper Audio!
(If you click on the cover, it will take you to the Goodreads entry)
I always pre-order and buy everything from Ilona Andrews.  I had a bunch of digital credits and decided I wanted Dirty Deeds.  Then I got a couple of things from the latest Audible sale.

Now the really scary one. This is all the Kindle and Audible freebies I grabbed this past week. You can see why I need to do Thrifty Thursday to be sure I read a few at least one each month.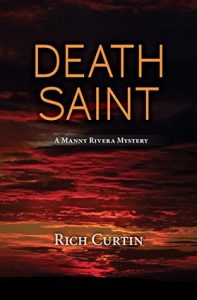 I really meant to cut back on freebies BUT  they are free so I guess that won't be happening.

I'm not including things like reviews posted or upcoming as they are always in the right sidebar. And, my challenge status is also there.
I'm trying to do everything but I have been falling behind on Feedly this week.  I'll catch up at some point.  I sincerely hope everyone feels better than me.
Anne
Latest posts by Anne - Books of My Heart
(see all)