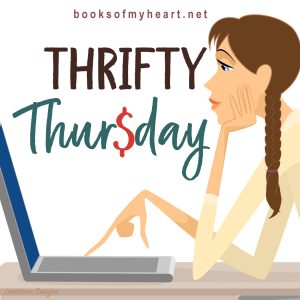 The purpose of Thrifty Thursday is to read a book which was free  (at some point).
Kindle freebie on December 7, 2020  (currently still free at Amazon and Barnes & Noble as of writing this post)
Overall rating 3.94 with 326 ratings and 62 reviews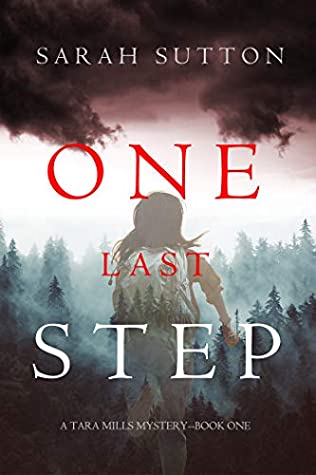 One Last Step
by
Sarah Sutton
Series:
Tara Mills Mystery #1
on May 7, 2020
Genres:
Mystery
Pages:
194
Format:
eBook
Source:
Purchased
Goodreads
Amazon
, 
Audible
, 
Barnes & Noble



Two hikers go missing along the Appalachian Trail, leaving only a bloodstained forest behind them, and when another hiker collapses on someone's porch in New Hampshire, murdered by crossbow, the local police realize they have a serial killer on their hands––and need to call in the FBI.

FBI Agent Tara Mills is young, brilliant and new to the force. With a promising career in front of her, she faces the ultimate test when she is assigned the case. It soon proves to be more challenging than she ever could have imagined––an impossible riddle that leaves even her seasoned partner stumped.

Meanwhile, something about the case stirs a darkness within her––a tortured past that even her long-term boyfriend doesn't fully understand. As nightmares consume her, she only hopes that her past will not come back to ruin her once again.

As more hikers go missing, and with her job on the line, Tara finds herself on a race against time as she combs through the forest's trails. Peeling back each layer, she soon realizes that she is up against a true diabolical mastermind. And just when she thinks she has it all figured out, her instincts lead her to the most shocking truth of all.
One Last Step was easy enough to read. The mystery was not easy to solve, so the investigation required some smart deductions.  It is not a long story but the world was straight forward enough to be understood.
My issue is with the character development.  Tara is a new agent and she comes across as a special snowflake.  Her seasoned partner and other law enforcement offices feel like cliches without the details to become real life people.  The emotions and actions were not always reasonable so the characters were not believable.  Even Tara's relationship with her long-term boyfriend was bizarre.
Obviously, this was ok but I am not compelled to read more in this series.  You may feel differently.  The plot was fine but I wanted more depth for the characters.
---
These are only Kindle freebies I get, or ones through author newsletters which anyone can sign up and get for free. I don't include things like Kindle Unlimited or Prime Free Reading (I do have it). Both Tantor and Audible have occasional free audios (to anyone) and I do include those.  Since I one-click on 1-2 freebies a day or probably at least 5 a week, I came up with this feature to make sure I start reading them.
So I have thought about doing a Thrifty Thursday Challenge someday. For now,  what I think would be fun is if you have read and reviewed  a freebie, link up to your review (Goodreads, blog, facebook or wherever) below.
---
I linked this one up to the first post of the day. HERE 
Latest posts by Anne - Books of My Heart
(see all)
Reading this book contributed to these challenges:
Related Posts