The Sunday Post is a weekly meme hosted by Kimberly  @ Caffeinated Reviewer. It's a chance to share news~ A post to recap the past week, and showcase books and things we have received.

Stacking The Shelves is also a weekly meme hosted by  Tynga's Reviews and Marlene from Reading Reality.  It's all about sharing the books you are adding to your shelves, may it be physical or virtual. This means you can include books you buy in physical store or online, books you borrow from friends or the library, review books, gifts and of course ebooks!
---
Don't forget to look at my giveaways on the right sidebar.
Sunday was so rainy. The yard is full of puddles.  I tried to get going earlier than usual to participate in the COYER book blub and Real-along chats.   They were really so fun.  I managed to cook an quicker dinner and used some old apples to make apple crisps for dessert.
Monday, was a very bad pain morning.  I had a Food Lion Instacart.  I worked on updating all my January month end info and challenge links.
Tuesday, was a bit better morning. I decided my sheets really needed changing and there might not be a better time. Our Amazon monthly order arrived and I got it in the house.  I cleaned up the kitchen.  It's Lulu's birthday!  She is 3. I decided to bake chicken for us and for her. I ordered her 2 new dog coats.    My daughter is having more gastro issues.  She's been trying to ignore it but now she's in a lot of pain. I emailed the specialist.
Wednesday,  this morning also went ok.  I woke up at 5:30 (after going to sleep about 1 AM) couldn't get back to sleep until 7:30 but then slept until 10:30.  Yes that is how it is going but it is giving me opportunities to take acetaminophen / ibuprofen.   I used to buy a 100 tablet bottle and throw it out after 3-5 years still mostly full as it has expired.  Now it's a 10 day supply. Maybe.   I got an appointment for my daughter with the gastro specialist on the 26th but hope she emails a suggestion for something to do now. I got a Sprouts Instacart order.
Thursday,  I was closer to normal today!  The weather was nice (50F, 12C) so I didn't even need a coat to go out and pick up some sticks while Lulu did her business. I had to stop when it started to hurt but I was glad I could do some.  I had a bunch of medical appointments to make.  Apparently our doctor left the practice and I found out today when I asked about a prescription refill for my daughter.   OH and the narrator of the book commented on my review on the blog and retweeted the review!!   We had our chiro checkups which I was fine until after the stim and then the pain hit.  So things were tough. But the doc said it adjusted easily, and I am having less severe incidents so it's improving. I made an early evening of it with the heating pad.
Friday, it was raining so I had to wipe Lulu's feet when she came in which is one of the things which is excruciating.  But it must be done.  I worked on the usual stuff on the computer.  I made homemade pizza for dinner.  Then we had Lulu fashion show. I had ordered her a new coat and rain coat, both waterproof.  The coat was fine. But the rain coat was too big; she didn't like the hood and she got her feet caught and tried to get out the neck hole.  It was hilarious. Kelly and I couldn't stop laughing.
Saturday, I didn't sleep much but I felt more normal this morning.  At least I have more time today to write reviews and set some up.  I did laundry. I made pumpkin muffins my daughter wanted.  Then she volunteered to go outside  and she picked up all the poop Lulu did for the last 6 weeks I wasn't able to pick up. I helped find it.   I tried to get a bit more organized with my reading for February.
---
January Reading:  I had another good reading month.  I managed to read  29 books.  Some count for more than one challenge.  I listened to 9 audiobooks, read  13 library books, 14  COYER reads,   and  2 books which I already own.
All Library books (including ones not reviewed on the blog)  2021 Library Love Challenge
I did manage to read  2 books I own (goal is 3 per month):
Dead Heat by Patricia Briggs (audio)
Mister McHottie by Pippa Grant
---

Stacking the Shelves is hosted by Tynga's Reviews and Reading Reality.  These are the exciting ARCs I received this week (If you click on the cover, it will take you to the Goodreads entry):
My grateful thanks to Brilliance Audio, Tantor Audio, DAW, Ace, Berkley and Minotaur.
(If you click on the cover, it will take you to the Goodreads entry)
Nothing this week.

Now the really scary one. This is all the Kindle and Audible freebies I grabbed this past week. You can see why I need to do Thrifty Thursday to be sure I read a few at least one each month.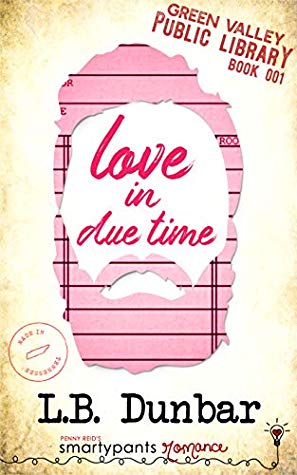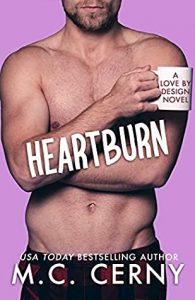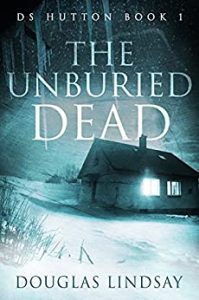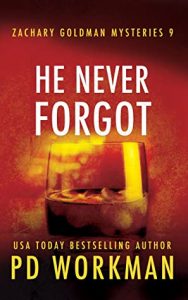 I really meant to cut back on freebies BUT  they are free so I guess that won't be happening.

I'm not including things like reviews posted or upcoming as they are always in the right sidebar. And, my challenge status is also there.
The pain is definitely getting to be less often.  I actually can feel normal sometimes.  So I'm able to move a little more, instead of trying not to move at all. I'm especially glad it's not an immediate sharp pain and spasm when I get out of bed in the morning.
Anne
Latest posts by Anne - Books of My Heart
(see all)