The Sunday Post is a weekly meme hosted by Kimberly  @ Caffeinated Reviewer. It's a chance to share news~ A post to recap the past week, and showcase books and things we have received.
---
Don't forget to look at my giveaways on the right sidebar.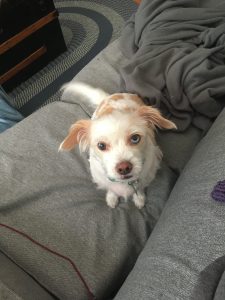 Sunday,  my daughter came to tell me she couldn't get the Internet to work at 11 pm when I was already in bed.  I rebooted the router but that didn't work and I was too tired to do troubleshooting.  The next day I texted the neighbor to see if theirs was working and it was.  She mentioned something about getting power to the incoming box and I checked, my daughter had piled books underneath out box and hit the switch to turn it off.   I didn't get far with visiting before my daughter wanted to go to a yard / art sale.  We went and she found a few things.  Lulu went along for the ride.  Then I needed to go in the yard to work on the planter or do the weed & feed but I was still figuring my out process. With the adhesive on the planter if you get off on the lower rows the upper ones don't work at all.  I've already had that with just setting them in place.  I did find out last week that I needed a caulk gun for the adhesive rather than just squeezing it with my hands.  And it works so much better! lol   So instead, I stained the fence, while listening to audio.  After dinner, I came up to do a bit more computer work.   I'm worried about the government shutdown stuff, so we will see how this week goes.  I made a task list for tomorrow.
Monday,  before breakfast I did the spot watering, did some garage cleanup (putting things away)  and did the fall weed/feed for the front and side yards.  I'm going to make a list for the week now since there is so much I need to do on a time frame. It's a blur of things I did today.  Finally, I got a bunch of pictures hung.  I could barely go to sleep since I was trying to figure out how to get everything done.  At least, I have now figured out how I'm going to do the planter adhesive. My SDB iris are rebloomimg.
Tuesday, I woke up still buzzing with all I want to do. I started a batch of Lulu food and a pan of chocolate chip cookies.  I did some computer work and started prepping the planter for the adhesive round. I did the first round putting the second row on the first pavers.  I had a Lowe's return and a Walmart pickup.   I started putting the third set of pavers on the second row but ran out of adhesive.  I talked to my daughter over dinner about our options for the weekend and I was glad to actually have her talk to me instead of her usual I'm too stressed and I can't talk about it.  My approach was to say there are 4 options and give the facts, pros and cons to each option.   That always seems to work well.  I've done all the research so she can just tell me what she likes or doesn't like.
Wednesday,  I woke up early still jazzed with all the things we need to do.  I am keeping ahead of my reviews only one day at a time.    The snow peas are already about 8 inches high!   I picked up more garden soil and landscape adhesive at Home Depot.  I did manage to get the rest of the planter adhered and put the soil in the front circle of it.  I was a hot, filthy mess.  I tried to calculate how much more soil I would need and ordered more for tomorrow.
So I have a little rant. Skip this paragraph if you aren't interested. I find products I really like and then they disappear from where I was buying them and I have to find a new source.  The latest example of this is Kids Suave Free n Gently Body Wash which I have used for roughly 30 years.  I have to have a fragrance free one.  I started getting it at Walmart for $1.93 a bottle.  Then it moved to Food Lion for $2.00.  It isn't available on Amazon right now,  which is how I got some last year.  Luckily Suave has a product locator by zip code.  It is no longer sold in NC.  My ex bought me 16 bottles at Kroger in IL for $1.99 each.  It is in VA at Kroger so I may run up there and buy some.  There are 2 issues here.  One is getting the product at all; the other is to get the items I need I sometimes have to go to multiple stores which doesn't work well with something like Instacart where one must have $35 minimum order. (Part of why I no longer am using Instacart)  These issues are often with gluten-free products as well, being sold at only one store, maybe two, or I have to order online.  And tracking down and running around to buy these things is time-consuming.
Thursday,  I went right to Home Depot to pick up more soil.  How many 2cu. foot bags will fit in the back of a Volt?  16.   I'm also watered the lawn since it hasn't rained for 2 weeks.  I did my computer work for the day before heading out to fill the planter with soil and plant what I have so far.  I finished putting in the dirt and planting what I have so far.  I need more dirt though.   I'll have to do another 12- 16 I think.  I was filthy and soaking wet as expected by the time I finished. The garage is in great shape for the cabinets to arrive.
Friday,  I got up and spot watered.  I responded to 2 people picking up stuff I am giving away.  I updated my Library Love and COYER Challenge posts, and wrote my review for tomorrow.    I am just getting busier with stuff now as we get down to the wire on the kitchen cabinets.
---
September Reading:  I had another good reading month.  I managed to read 24 books. Audiobooks continue to help me read more. Some count for more than one challenge.  I listened to 12 audiobooks, read 6  library books,  24 COYER reads,  and 5 books which I already own.
All Library books (including ones not reviewed on the blog)  2021 Library Love Challenge
I did manage to read 5 books I own (goal is 3 per month):
Slow Burn by Lisa Clark O'Neill
? Murder on Black Swan Lane by Andrea Penrose
? Murder at Half Moon Gate by Andrea Penrose
Hottie Lumberjack by Tawna Fenske
?  The Family Tree by Steph Mullin
---

Stacking the Shelves is hosted by Reading Reality.  These are the exciting ARCs I received this week (If you click on the cover, it will take you to the Goodreads entry):
Thanks so much to Ace,  Montlake,  and Brilliance Audio. 
(If you click on the cover, it will take you to the Goodreads entry)
I got these at the Audible 2-1 credit sale.                           
I finally picked my Amazon First read for September.

Now the really scary one. This is all the Kindle and Audible freebies I grabbed this past week. You can see why I need to do Thrifty Thursday to be sure I read a few at least one each month.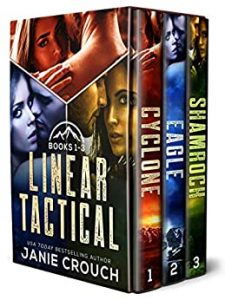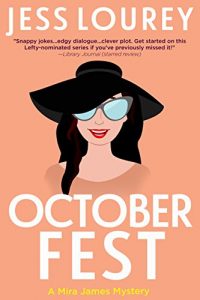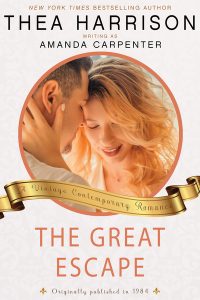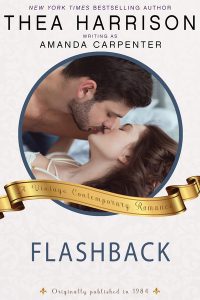 I really meant to cut back on freebies BUT  they are free so I guess that won't be happening.

I'm not including things like reviews posted or upcoming as they are always in the right sidebar. And, my challenge status is also there.
Anne
Latest posts by Anne - Books of My Heart
(see all)