The Sunday Post is a weekly meme hosted by Kimberly  @ Caffeinated Reviewer. It's a chance to share news~ A post to recap the past week, and showcase books and things we have received.
---
Don't forget to look at my giveaways on the right sidebar.
Sunday,  well I finally got a text back from the contractor about a family emergency and it looks like the kitchen reno is postponed starting for a week.  I am mostly packed.  I got 2 readymade meals from a neighborhood chef in preparation but it looks like they might require more equipment than we will have once the renovation starts.  So that works out ok; we can eat them this week.  I will have to buy some different groceries this week since we can bake and use the stovetop, we will want to do it.   I enjoyed the FB chat on Shield of Winter, although my computer decided to reboot itself right at the end.  It's been doing that 2-3 times a month and is the reason I upgraded my older computer it replaced as a backup.    Since I have things mostly packed and ready I look forward to relaxing some this week.  I got out the comforter and washed it to put on my bed as it's getting colder and I haven't turned from AC to heat, maybe this week.
Monday,  it feels weird since I expected the project to start today.  I have the last few things to pack all put together in just a couple cupboards.   My daughter had an appt where she had more adjustments to her anxiety meds; she is feeling very emotional and anxious.  Her doctor made some minor adjustments to her medication but she's only been on the new med 2 weeks.   We then went to Walmart to spend our FSA card which expires at the end of October.   We spent almost $200 out of $235 remaining.   Then we picked up the new RX at Walgreens and it went quickly for a change.  I looked out the kitchen window which overlooks the neighbor's back deck.  I saw a fluff ball.  They got a puppy, and 8week old minidoodle named Marlee.  I'll try to sneak a picture sometime.
Tuesday,  I thought it would be a quiet week. HaHaHa   I looked into where we might find a new doctor.  I was able to get my daughter an appt tomorrow with a flu shot and me one in a few weeks.   I signed up to get my flu shot and COVID booster this afternoon.  I picked up just a few items while I was at Harris Teeter for the immunizations.    My daughter has her midterm this afternoon.   I managed to stay awake long enough to finish my book.  I got a package which was the paperback finished copy of Miss Moriarty, I Presume which I won in the Goodreads Giveaway.  It's a gorgeous cover but the whole reason I enter is to give them away to you, my readers.
Wednesday,  I was up too much in the night.  My hip hurt.  They told me not to take ibuprofen with the COVID shot and I normally take it at bedtime and in the morning.  So this morning I took acetaminophen.  I actually overslept my alarm but we got out on time to the doc appt. We think it went well. The new doc listened and asked a lot of questions.   My daughter got her flu shot. I offered 4 herbs for the neighborhood Buy Nothing group – rosemary, basil, sage and garlic chives.  I took Lulu for an hour walk and it was fairly warm. I made more progress on packing.
Thursday, I got up early to take the car in for its appt and confirmed the certified techs were there.  Nothing was wrong with the car actually, just a sensor had failed.  It was done early enough I could stop at Trader Joe's for a few items.  Then Lulu and I took a nice walk.  The day is just so lovely.  I bagged up all my daughters old medications and found that this Saturday is the National Take Back Initiative. I finalized our menus for the weekend so I could pack everything else. I started moving everything to the dining room which will be the temporary "kitchen."
Friday, I took my time as it has been and will be hectic many other days. I did more packing.  Lulu and I walked again, a short walk.  I'm trying to get to daily though.  It was supposed to rain but nothing.  I made an appt for Lulu's next vaccine update. I requested refills for another 3 of my daughter's RX.
Saturday,  I had to be up and going.  I had the meds to drop off at the Take Back Initiative.  I picked up the 1 RX they had ready on the way home. At least, it was the one most needed. Then I had the herb packets to make up for my neighbors who wanted them.  Then a guy from Buy Nothing group came at noon to take the 8ft wire shelving out of my old pantry to use in their greenhouse.  He was pretty self sufficient, so I made another batch of Lulu food.   I got an email today — I am auto-approved for another publisher!  I finished writing all 4 reviews for this week and got the November Series on Saturday all ready to go.  I really like being just a little ahead.  Lulu and I took a longer walk over to the neighborhood pool area. It was another beautiful day. Monday at 8:30 the renovation begins so I have to finish cleaning out the kitchen tomorrow but there isn't much left now.

Stacking the Shelves is hosted by Reading Reality.  These are the exciting ARCs I received this week (If you click on the cover, it will take you to the Goodreads entry):
I am very thankful for these review copies from  Tantor Audio,  Goodreads Giveaway,  Carina Press, 
(If you click on the cover, it will take you to the Goodreads entry)
I grabbed this scifi dystopian for just $2.95 as an Audible Daily deal.  I found lots of deals at Chirp either $2.99 or $3.99.

Now the really scary one. This is all the Kindle and Audible freebies I grabbed this past week. You can see why I need to do Thrifty Thursday to be sure I read a few at least one each month.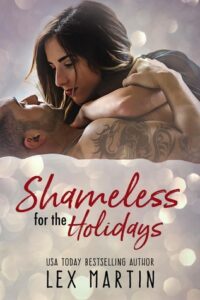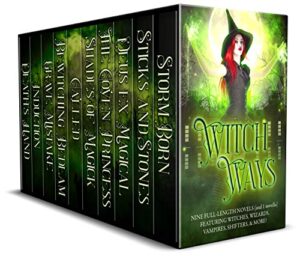 I really meant to cut back on freebies BUT  they are free so I guess that won't be happening.

I'm not including things like reviews posted or upcoming as they are always in the right sidebar. And, my challenge status is also there.
Anne
Latest posts by Anne - Books of My Heart
(see all)